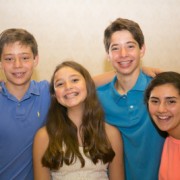 Coming of age is not easy, even for the most socially well-adjusted teen.
Compounding the difficulties, there are profound differences in the ways that girls and boys are judged by their peers and measured by teachers and coaches. Narrow visions of gender continue to dominate advertising, film, television, video games, and the other media aimed at teens.
These narrow definitions of gender can ultimately restrict the self-image and horizons set by teen girls and boys for themselves.
Continue Reading →