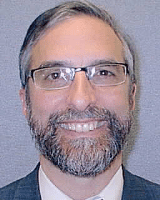 Bruce Reidenberg, MD. Pediatrician, New York State Developmental Disabilities Service Organization. Member, Board of Trustees, Community Synagogue of Rye.
How did you end up leading a group for teen boys at your synagogue?
I got involved with the educational activities at our synagogue when my daughters (now in high school and college) were growing up. Rosh Hodesh: It's a Girl Thing! was a great success in Rye and our leadership sensed that we were losing the guys. After bar mitzvah many of them just disappeared. I had a conversation with our education director about being involved with a monthly program for our teen boys and I co-taught with one of our teachers and our Cantor.
Continue Reading →