eJewishPhilanthropy, January 4, 2018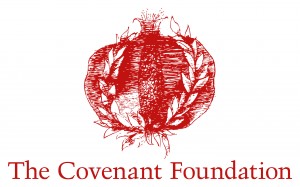 The Covenant Foundation announced $1.6 million in new grants today, investing in Jewish organizations and initiatives with sweeping potential for the field of Jewish Education.

"We continue to be surprised and delighted by the creativity and diversity of ideas that arrive over the transom during our grant application process," said Cheryl R. Finkel, Chair of the Board of Directors of The Covenant Foundation. "This year's grantee cohort brings a fresh batch of exciting initiatives to the Jewish community and with those initiatives comes the promise to engage, excite and inspire Jewish learners of all ages."

Foundation grants are divided into two categories: Signature grants, which generally provide funding of up to $150,000 over three years, and Ignition grants, of up to $20,000 for one year to support new and untested approaches.

Moving Traditions, Jenkintown, PA with national reach. A New Model for Family B'nai Mitzvah Education. To create and disseminate a new model of family education for b'nai mitzvah tweens and their parents, bringing Jewish wisdom to bear on the real-life challenges of becoming a teenager and parenting a teenager.

Project Director: Rabbi Daniel Brenner; $172,000 (3 years).