CultureShift Camp Partner – Full Access Pass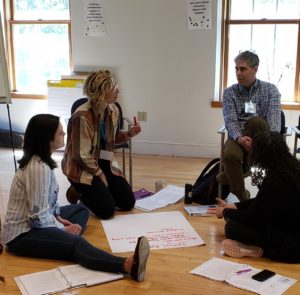 What is the Camp Partner – Full Access Pass?
Camps who choose to partner with us will have access for all of their staff members to all of Moving Traditions CultureShift resources, including the entire CultureShift video series.
To date, over thirty camps have pilot tested the CultureShift resources (read more about the impact of this work).
For more information about the Camp Partner – Full Access Pass:
What is Included in the Camp Partner – Full Access Pass?
10 participant registrations per camp for the training Camp Staff: Hugs, Hook-ups, and Harassment – Setting Healthy Boundaries at Camp

June 1, 11:00 a.m.-12:15 p.m. PT / 2:00 p.m.-3:15 p.m. ET

Additional registrations are $36.00 per participant
Training will be available asynchronously after June 1
Five Tools to educate your camp staff
1. Tools That Explore Camp Culture
Mapping Gender and Power at Camp: This staff training exercise engages all staff and is a conscience raising session aimed at helping staff talk openly and productively about gender codes and sexism.
Action Research on Sexual Harassment, Peer Pressure, Romance, Sex, and Sexuality at Camp: This staff training exercise engages bunk counselors in dyads to learn from one another about a subset of summer camp issues related to relationships and romance at camp and to problem solve on how to address those issues.
2. Tools That Teach Consent
Can I See Your Phone?: This activity is about privacy and personal boundaries. How "close" do you allow people in? What determines the boundaries that you set and when you start to worry about them?
Hands and Shoulders: This is a touch-based activity that explores saying 'yes' and 'no' with words, facial expression, and body language.
3. Tools for Jewish Educators
Jewish texts that teach consent and touch Jewish texts that teach about sex and sexuality: This guided text study is for Jewish educators and those who would like to explore Jewish values around consent and boundaries.
Jewish texts that teach about sex and sexuality: A guided text study exploring Jewish values on sex and sexuality.
4. Tools That Guide Staff Conversations
Guidelines for Staff-Camper Conversations regarding Crushes and Romance: This staff training exercise asks: What is appropriate for staff to talk about with campers and what is not? How can staff draw from their own experiences in order to support campers, educate campers, and help campers but avoid over-sharing, causing confusion, or shaming campers. The guidelines are a great discussion guide for unit heads to review with their bunk counselors.
Gender-Specific Conversations: Staff working in male-identified bunks and female-identified bunks may have different challenges in terms of peer pressure, sexism, romance, and sexuality. This one-hour, small group discussion based exercise helps model respectful conversation about gender codes and expectations and models a respectful dialogue practice for staff of all genders to discuss these issues.
5. Tools That Teach Through Drama
Role-plays: We have designed role-plays that cover many common staff-camper and staff-staff encounters. If your staff is used to doing role plays, these scenes make for great conversation starters.
CultureShift Video Series: Many camps ask their staff to take a corporate sexual harassment training (like Traliant or others) that covers basic information about harassment but seems far removed from the experience of serving on a camp staff. Moving Traditions has developed the only series of short video-clips that are specific to informal Jewish education environments and cover the following topics:

Consent and touch
Slut-shaming and sexist name-calling
Peer pressure and privacy
Gender-based harassment
Inappropriate hook-ups
Homophobia, transphobia, and gender bias
Social media usage at camp
Quid Pro Quo situations and unhealthy power dynamics
Inappropriate secrecy regarding a camper
Sample video from the CultureShift series:
What is the Cost of the Camp Partner – Full Access Pass?
The cost for the pass is $360.00, which includes 10 registrations to the training webinar.
Moving Traditions greatly appreciates the following Foundations who are among the supporters of the important work of CultureShift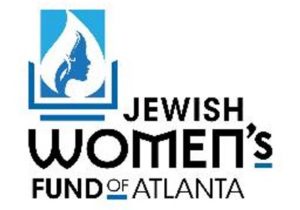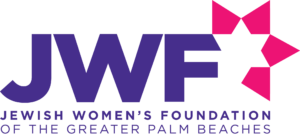 The Lasko Family Foundation
Categories: Events