Colorado Community Groups
Discover Moving Traditions' groups for teens!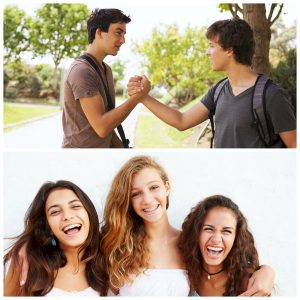 Looking for a way for your teen to…
Connect with other Jewish teens AND experience Judaism as relevant to their life?
Have a safe and sacred space to explore fundamental questions of identity and society and to challenge traditional gender codes and expectations?
Move through their adolescence feeling empowered, growing into happy, healthy adults?
In Moving Traditions Community Groups, participants experience our signature programs, Rosh Hodesh for girls and Shevet for guys, in single-gender, single-grade gatherings made up of 8–12 teens in 8th grade or higher. The groups meet for two hours each month during the academic year in safe, fun, and supportive spaces to engage in meaningful conversations—where a trained adult mentor helps teens consider Jewish values as they explore the issues they care about most, such as relationships, social pressures, and stress.
Community Group Meetings
When: Meet Sundays, in the late afternoon/evening.  Times are determined by group leaders in conjunction with parents of the participants.
Where: Boulder, Denver and Evergreen.  Groups meet at the homes of participants on a rotational basis.
To learn how you can get your teen involved in a Moving Traditions group, contact Jen Kraft, Colorado Director at jkraft@movingtraditions.org or (720) 295-8665.
Register today!
Collaborating partners
BMH-BJ, B'nai Havurah, Bonai Shalom, Boulder JCC, HEA, JEWISHcolorado, Judaism Your Way, Rodef Shalom, Rose Community Youth Foundation, Temple Micah, Temple Sinai, Temple Emanuel, Congregation Beth Evergreen, Nevei Kodesh, B'Nai Chaim, Congregation B'Nai Torah, West Side Jewish Community (WSJC)
Moving Traditions' Denver and Boulder Community Groups are part of the Jewish Teen Education and Engagement Initiative, co-funded by the Rose Community Foundation and the Jim Joseph Foundation.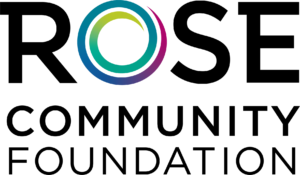 Categories: Press Releases