We are pleased to welcome our 2021-2022 Meyer-Gottesman Kol Koleinu mentors.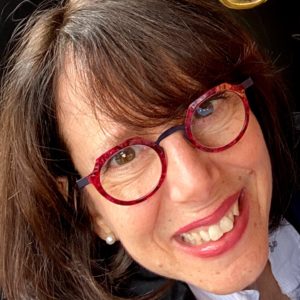 Sue Beller
is an avid supporter of women and girls, and currently serves as chair of the Hadassah Foundation. Previously, Sue was a member of the Hadassah National board, serving in several leadership roles including National Strategic Planning Chair, National Young Judaea Chair, and Southern New Jersey Region President. She is an active member of her Jewish community, and is involved in multiple organizations that support women and youth. Professionally, Sue worked at Bell Labs and Bellcore for close to two decades in systems engineering, strategic planning, and management. She received her bachelor's degree in Industrial Engineering from Lehigh University, and her master's degree in Engineering Economic Systems from Stanford University. Sue lives with her husband, Mike, in New York City, and they have three adult children.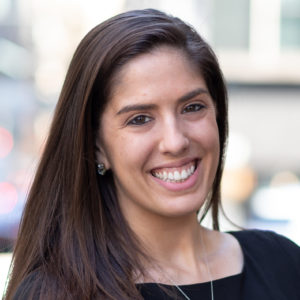 Sasha Bloch is the Associate Director of Leadership for the Anti-Defamation League (ADL) in New York. She has a decade of experience mentoring teens through her work as a teacher, youth advisor, and USY Regional Director. She has a BA in International Studies and an MAT in ESOL. She is a UJA Ruskay Fellow and an active volunteer with Jewish Women International's Young Women's Impact Network and Alpha Epsilon Phi. She is thrilled to be returning as a Kol Koleinu mentor and loves going to Broadway shows, dancing, reading, traveling, and spending quality time with her nieces and nephew.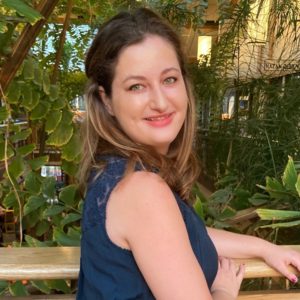 Brooke Botwinick is the Youth Director at Temple Ahavat Shalom in Northridge, CA. Growing up in West LA, she was a part of Rosh Hodesh and BBYO. Brooke studied abroad in Florence, Italy and continued to pursue her BA in Psychology from Marymount California University. Throughout her college experience, she was the secretary of the Health and Wellness Club, and Founder and President of Girl Effect; an organization that raises awareness about feminism, body image, self-esteem, and violence against women. After graduating, she became a Rosh Hodesh leader and an activities coordinator at an assisted living home. She learned a lot from working there, but ultimately realized her passion is working with teenagers. Brookes dedication to feminism, Judaism, social justice, and working with adolescence has led her to her current position and to become a Kol Koleinu mentor. She aspires to inspire her mentees to speak up for what they believe in, foster self discovery, and blossom into their best selves.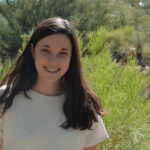 Lucy Cheskin is a a Research Assistant with the Women in the Workplace Initiative at the Wellesley Centers for Women (WCW) in Wellesley, MA. Prior to joining WCW, Lucy received her B.A. in Economics and Spanish from Wellesley College where she was also a four-year member of the Softball team. During her time at Wellesley, she also completed internships at Equal Rights Advocates and the Massachusetts Commission on the Status of Women. Lucy is originally from the San Francisco Bay Area and grew up attending Jewish Day School and Jewish Summer Camps including 6 Points Sports Academy and Camp Mountain Chai. Lucy is passionate about intersectional gender justice and is excited to be a Kol Koleinu mentor this year!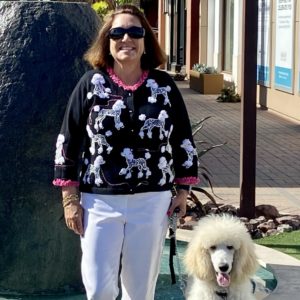 Rebekah Farber received her undergraduate degree in Educational Psychology from the University of Georgia Magna Cum Laude; her master's degree in Education from the University of Oregon, and a master's in Public Policy and Administration from the University of Oregon. She attended post-graduate studies in American Jewish history at the American Jewish University in Los Angeles. She is also a graduate of the Wexner Heritage Program. At the beginning of her career Rebekah worked as a developer of corporate training programs for Bank of America, Cox, Castle & Nicholson, and Knight Protective Industries.
Read more

She then founded History Tours of Jewish America, an educational travel program for museums and non-profits including curricula for seven different destinations in the United States incorporating the history, culture, art, and cuisine of the American Jewish experience. She is a contributing consultant to A Portion of the People: 300 Years of Jewish Life in South Carolina, and Shalom Y'All; Images of Jewish Life in the American South.

For the past 25 years Rebekah has worked in the non-profit sector as President of the board of Our House, a grief support center in Los Angeles, co-chair of the Far West Region of United Synagogue Youth's Endowment Campaign, Treasurer of the board of the Hadassah Foundation in New York, Chair of the board of trustees of RAVSAK, the National Community Jewish Day School Network, Executive VP of the Abraham Joshua Heschel Day School in Northridge, California, and as a board member of the Zimmer Children's Museum, the Skirball Museum, The Museum of the Southern Jewish Experience, and the Jewish Federation of Greater Los Angeles. She and her husband, Howard, are co-founders of de Toledo High School in West Hills, California and she is a Los Angeles advisor to Moving Traditions and Keshet as well as a member of the Jewish Funders Network. She was also president of the University of Georgia Southern California Alumni Chapter for 2 years. She has been the recipient of numerous awards for her service to and support of the non-profit community.

Rebekah and Howard have 3 children, Hannah, who works and lives in Philadelphia; Max, a graduate student at UCSF, and Emma, a graduate student at the University of Southern California. They own Farber Farms, LLC, an equestrian business that competes a range of horses from show jumping warmbloods to reining quarter horses and are avid supporters of the Israel Equestrian Team.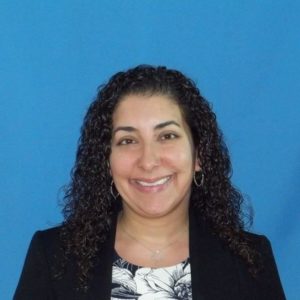 Shoshana Farbman is a licensed clinical social worker who currently works as a therapist in the Center for Student Counseling and Well-Being at Nova Southeastern University in Davie, FL. Prior to moving to Florida in 2016, Shoshana lived in New York City for 10 years where she attended List College, the Joint Program between Columbia University and The Jewish Theological Seminary, followed by graduate school at the Silberman School of Social Work at Hunter College. She spent several summers staffing and leading USY Summer Programs, as well as staffing the Nativ College/Leadership Gap Year Program in Israel.
Read more

In her professional career as a social worker, Shoshana has served in many different roles, including providing therapy and support services for children and families involved in the child welfare system, providing therapy and vocational training services for adolescents on probation, running the Diller Teen Fellows Program and then the March of the Living Program in Miami, and now as a therapist with undergraduate and graduate students at Nova. Shoshana lives in Cooper City, Florida with her husband and 9-month-old son. Shoshana is very excited to serve as a Moving Traditions Kol Koleinu Mentor!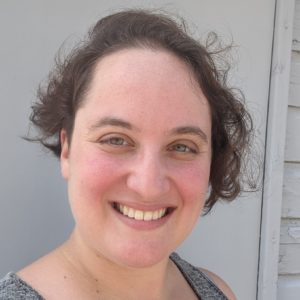 Gabriella Feingold (she/her) is a certified life coach, helping people figure out how to create a more sustainable and joyful day to day life. She studied Theatre for Social Change at Brandeis University, and has since trained in community building and social change with AVODAH, YES!World, Theatre of the Oppressed NYC, and Rooted Somatic Abolitionism. She is passionate about ending fat stigma and promoting body positivity and neutrality. She lives in Wayland, MA and is currently pursuing a Masters in Social Work at Salem State University.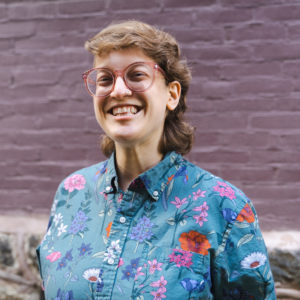 Galia Godel is a Jewish Educator and Sexuality Educator in West Philadelphia. She has an M.Ed. in Human Sexuality Educator from Widener University, and works as the program manager of the LGBTQ Initiative at JFCS Philly, as well as a communication coach. Galia is deeply involved in congregation Kol Tzedek, and leads tot shabbat for the cute kids and the LGBTQ Havurah for the queer community. She lives with her partner and three cats in a big house that's filled with food and music.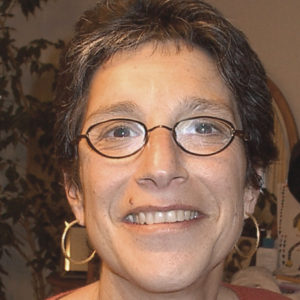 Marjorie Green was born in New York City and grew up and lived in Queens where she graduated from Queens College. She taught High School for a year and then went to graduate school and afterwards to medical school. A few years after finishing her residency, she got a degree in Public Health. After practicing Obstetrics and Gynecology for 40 years she recently retired. For the first 20 years she did both obstetrics and gynecology, and for the last 20, she practiced gynecology only with a specialization in vulvovaginal disorders and pelvic pain. Now, she volunteers with a rescue dog placement group and for groups that support women's health issues and childhood literacy. She lives in the Cambridge Massachusetts area where she pursues her gardening. She has been married for 35 years and has two children. Her son is 31 and lives in Seattle and works in IT. Her daughter is 24 and works as an auditor for a major accounting firm in Washington DC. They have a rescue dog named Max.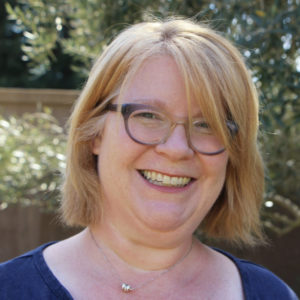 Leslie Scolnick Hauser lives in Napa, CA.. She is currently the Director of Community at Run for Something, a political organization that recruits and supports young, diverse progressive Democrats to run for local office across the country. In this role, she oversees the endorsement process (since 2017, the organization has endorsed 1,825 candidates and 630 have been elected to office), the volunteer process (12,000 volunteers strong), and the organization's interactions with future potential candidates (85,000 people).
Read more

Leslie made the jump to politics after the 2016 presidential election by volunteering for an Illinois gubernatorial campaign in 2017 when she realized her past careers in advertising, corporate law, and in student services at University of Chicago Law school could all come together for a new higher purpose to make our country's democracy work better and be more representative of the population. Leslie attended Northwestern University for college and law school. She grew up in Houston attending Temple Emanu El and was a summer camp counselor at URJ Greene Family Camp. After college, she and her husband lived in Chicago for 25 years, and were members of the Jewish Reconstructionist Congregation and Chicago Sinai.

Her family relocated to Napa in 2017 for a new lease on life and she and her husband enjoy the sunshine and wine, while their 8th grade daughter and dog enjoy the good life of Northern California.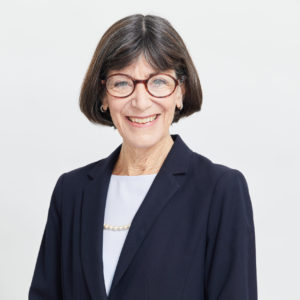 Robin Kay-Wicker, Ph.D. is a licensed psychologist who received her doctoral and master's degrees from Fordham University in New York. She moved to Los Angeles to pursue a career in community mental health and eventually became the Chief Deputy Director for the LA County Department of Mental Health. During her tenure as Chief Deputy, Dr. Kay-Wicker spearheaded the implementation of new mental health programs under the Affordable Care Act, including integrated health and behavioral health treatment, expanded field-based services, mental health urgent care centers and health neighborhoods.
Read more

She developed a system of prevention and early intervention programs for all age groups and spearheaded the development of special housing for homeless individuals with mental illness. In 2018, Dr. Kay retired from the Los Angeles County Department of Mental Health after serving as the Chief Deputy Director for over ten years. She joined the faculty of the University of Southern California Suzanne Dworak-Peck School of Social Work as an adjunct professor in the doctoral program. Dr. Kay also volunteers at Our House, a bereavement support organization, leading groups for those who have experienced the death of a loved one. In her spare time, Dr. Kay-Wicker loves to play with her grand dog and bake cookies.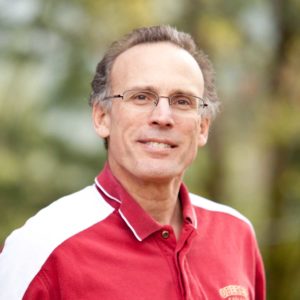 Mike Markovits is an independent leadership consultant. His areas of focus include executive coaching, leadership development programs, organization effectiveness, succession planning, and organization design. Mike has worked in this field for over 40 years, most recently at AchieveMission, a non-profit consulting services organization that helps other non-profits improve their leadership and talent management. Prior, Mike Markovits was Vice President, Business and Technical Leadership at IBM responsible globally for succession planning, leadership development (including management and executive development), technical and business leadership pipeline management, and executive recruiting.
Read more

Before coming to IBM, Mike was at GE for 20 years. In his last role at GE, he was at GE Crotonville, responsible for GE's leadership and executive education activities. In addition to his extensive corporate experience, Mike has been a board member at Literacy Volunteers, Temple Sinai, Metropolitan Lighthouse Charter School, and Moving Traditions as well as President of a small foundation supporting the spread of peer counseling skills globally. Mike has also been active in leading anti-racism education programs in his local community of Stamford CT. Mike has a BA from Oberlin College, a Master's in Education from Harvard, and an MBA from the Sloan School of Management, MIT. Mike lives in Stamford CT.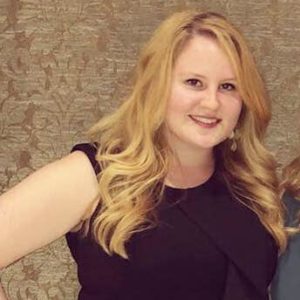 Kate Meltzer is the Mental Health & Culture Coordinator and Shabbat Madrichim Program Supervisor at Congregation Beth Elohim. Kate in graduate school for clinical social work at Fordham University. She taught Judaic Studies and Hebrew at East End Temple while completing her bachelor's degree in sociology and psychology from Hunter College. She went on to work full-time as the Religious School Department Coordinator for 6 years at Congregation Beth Elohim, as well as the B'nei Mitzvah Coordinator, K-2 Coordinator, and Madrichim Program Supervisor for 2 years. Kate is certified in mental health first aid for adults and youth, and is a certified rape crisis counselor. Kate spent the last year volunteering as an emergency department counselor for survivors of domestic violence and sexual assault. Kate is passionate about ending violence against women and marginalized people, and wants to make mental health services more accessible for all.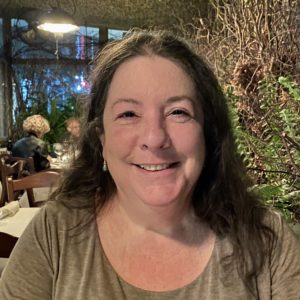 Maia Michaelson owns a graphic design firm and is the creative director of a boutique advertising agency in New York City. She also is a managing partner of a 15-unit motel in the Catskills. Maia earned a B.A. in psychology from Barnard College, and she is a single mother-by-choice. She is an active participant at Congregation B'nai Jeshurun, where she served on a parent committee that supports the teen program, and she currently co-chairs a committee for college-age outreach and engagement. In her spare time, Maia enjoys getting together with friends and family, taking in the arts and culture of NYC, and spending time in more natural settings outside of the city. She also enjoys photography, cooking, travel, and anything related to being near water.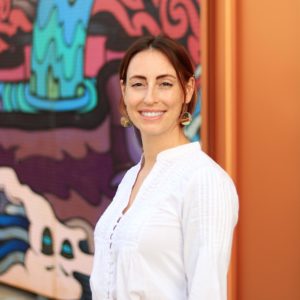 Robyn Purvin has a background in Social and Behavioral Economics and a Master's degree in Social Science, focusing on social justice. Her early career brought her to healthcare in rural areas, soon after she entered the world of education in career and college readiness via Goodwill Industries of Denver. Finally, she found her true passion in technology with Turing School of Software & Design. Robyn was born and raised in El Paso, TX and has lived in Colorado for over 13 years and calls Denver home.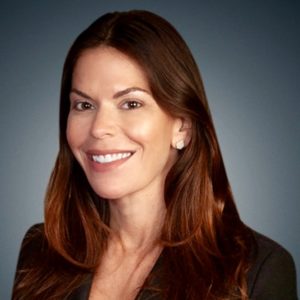 Wendy Reiss grew up in Miami, Florida and moved to Atlanta, Georgia to attend Emory University. After graduation from Emory, Wendy attended law school at George Washington University in Washington, DC and ultimately returned to Atlanta after earning her JD to join Alston & Bird as an Associate in 2002. While practicing in Alston & Bird's Bankruptcy and Restructuring group, Wendy married and grew her family by two when Ryan (now 15) and Maya (now 12) were born. Wendy and family have lived in Dunwoody, Georgia for the last 10′ years.
Read more

Wendy now serves as the Managing Partner of McCalla Raymer's National Bankruptcy group where Wendy focuses her practice primarily on the representation of secured creditors, equity holders, and investors in cases pending under all chapters of the United States Bankruptcy Code. As part of her practice, Wendy oversees McCalla's remote bankruptcy staff and MRLP's Local Counsel Network located throughout, and practicing in, all 50 states. Wendy has been honored as a Georgia Super Lawyer's Rising Star and as a Women in Housing Keystone Award Nominee. Wendy's favorite things to do include all things related to her kids from attending their sports events to serving as their dedicated chauffeur. Wendy also enjoys all things considered "self care" including exercise, spa days, podcast, and seeking inspiration through exploration and adventure.
Rachel Schein, Psy.D., is a Licensed Clinical Psychologist in the states of Massachusetts and Rhode Island. Rachel's clinical work focuses primarily on training and empowering professionals who work with youth to provide exemplary, evidence-based services to others. Rachel has been active in the Jewish community since childhood, growing up at a Reform Synagogue in White Plains, NY, and serving as a Youth Director and Inclusion Consultant at several Reform Synagogues in CT and MA. In addition, Rachel has worked as a consulting psychologist and inclusion specialist at several of the URJ summer camps. In addition to her consulting work, Rachel works full time at a Residential Treatment Center in Central Massachusetts, where she oversees diagnostic and assessment services, provides clinical supervision to interns and staff clinicians, and coordinates clinical training. Rachel also serves as an adjunct faculty member at several different universities. Rachel is passionate about the field of mental health and supporting our communities!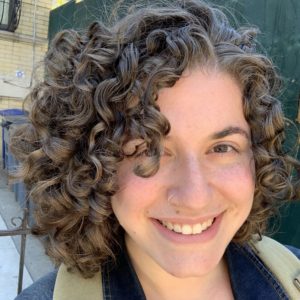 Haley Schulman (she/her) lives on the Upper West Side of Manhattan and is the Director of Project Zug at the Hadar Institute. She has previously worked at a number of other Jewish organizations throughout her career including the Pardes Institute of Jewish Studies, Hillel at Baruch College, and the American Hebrew Academy. Haley graduated from Binghamton University with a degree in Human Development after spending a year on the Nativ College Leadership Program in Israel. Haley is also a proud alumna of Hadar's year-long yeshiva program.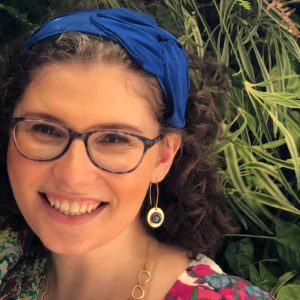 Ilana Sidorsky is a seasoned facilitator, program designer, and educator. She currently serves as the Alumni Director at itrek, maximizing the impact of graduate-level Israel experiences. Previously, Ilana led Israel education and social justice engagement at The Abraham Joshua Heschel School in New York, and is an advanced facilitation fellow with Resetting the Table. Ilana earned her B.A. in Near Eastern and Judaic Studies and Sociology from Brandeis University, and her M.A. in Experiential Education from The Jewish Theological Seminary. She lives in Teaneck, NJ with her husband, and loves baking challah, being outdoors, and making people laugh.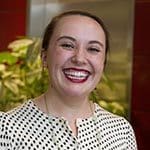 Alison Tanner is a lawyer based in Washington, D.C. She is currently Senior Litigation Counsel for the National Women's Law Center's Reproductive Rights and Health team. Previously, she was a clerk with the U.S. Court of Appeals for the Seventh Circuit in Chicago and a fellow at Americans United for Separation of Church and State. Alison graduated magna cum laude from the Georgetown University Law Center, where she was Editor-in-Chief of the Georgetown Journal of Gender and the Law, and she holds a B.A. from the University of California at Davis. In her free time, she enjoys hiking, rock climbing, baking, and watching too much television.
Beth Tigay is the Executive Director of The Fineshriber Family Foundation. After two decades as an educator, Beth, a passionate advocate for youth and their families, became a non-profit leader in organizations focused on empowerment of adolescents. Prior to her current postion, Beth was California Director of Moving Traditions before becoming Executive Director of Spark in LA. Beth has a degree in English from UCLA and holds an MBA from American Jewish University's Graduate School of Non-Profit Management. She lives in Los Angeles, CA.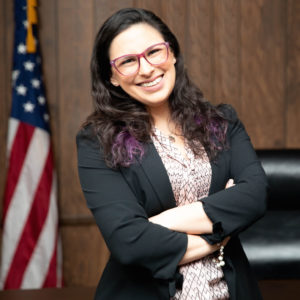 Shana Weiner is an attorney in Philadelphia, originally from Annapolis, Maryland. In 2015 Shana combined her passion of working with survivors of domestic abuse and serving her faith community when she launched Dinah, a comprehensive legal services center providing resources to survivors of abuse in the Jewish Community of Greater Philadelphia and adult community education. Shana received her B.A. in History from the University of Maryland, College Park in 2010 and her Juris Doctorate from Drexel University Thomas R. Kline School of Law in 2013. Shana is licensed to practice law in the Commonwealth of Pennsylvania and the State of New Jersey. In 2020 Shana was featured as one of Drexel University's 40 Under 40. Shana is currently pursuing a masters of science in nonprofit management from Gratz College.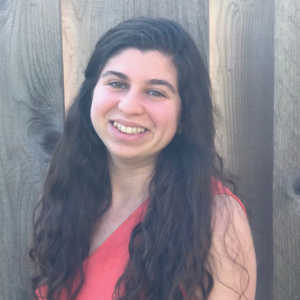 Rebecca Weller is the Associate Director of Hotline Services at Shalom Task Force. Rebecca came to STF after living in Chicago for several years, getting her Bachelor's of Social Work, and a minor in Women and Gender Studies from Loyola University of Chicago and her Master's of Social Work from University of Illinois Chicago. Rebecca has long been an advocate for women, including volunteering with Chicago Volunteer Doulas and the Loyola Sexual Assault Crisis Line. Her previous work gave her the opportunity to be the Lifelong Learning Coordinator at Temple Sholom, and a social work intern at Between Friends and EZRA Service Center. At Shalom Task Force Rebecca contributes to overseeing the hotline and chatline volunteers, assists with grant reports, and creates hotline/chatline policies and procedures. Rebecca currently resides in New York and spends her free time taking hikes with her dog and partner, camping, and cooking.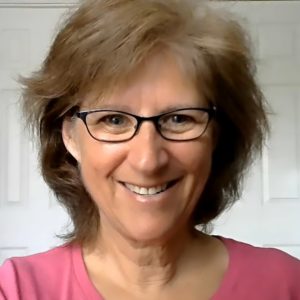 Gail Zatz received her undergraduate degree at UCLA and her law degree at UC Hastings College of the Law. She practiced law in Los Angeles County for 5 years, representing the Department of Children and Family Services. When she left that job, she went to Vermont for some outdoor adventure jobs. After a few years, she returned to the world of public policy and started a government relations firm, Zatz & Renfrew Consulting, where she has been a partner for over 20 years. Their work includes public policy development, government relations, lobbying, grassroots organizing, and other consulting services. The issues on which they work includes criminal justice reform, domestic and sexual violence, health and mental health care, substance use, and long-term care. Gail moved back to Los Angeles several years ago. She does her Vermont work remotely and her firm does some consulting work here in California.
Meet Our Past Mentors