By Julie Zauzmer, The Washington Post, July 14, 2018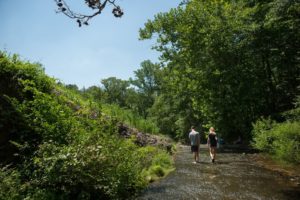 This summer, in the #MeToo era, the Foundation for Jewish Camp is conducting a nationwide training program to prevent sexual harassment at Jewish overnight camps, which about 70,000 children attend each summer.
"There is an encouragement to build Jewish relationships. A lot of people met their spouses," said Marina Lewin, the foundation's chief operating officer. But she added: "There's a difference between appropriate ways to interact and inappropriate."
Calling the program the "Shmira Initiative" (borrowing a Hebrew word that camps normally use for nighttime guard duty), the foundation brought in the Jewish organization Moving Traditions to train staff members at more than 70 camps before the season began.
"With Jewish camps, you have really very specific cultures," said Daniel Brenner, the chief of education and programming at Moving Traditions. "They value this ideal that you meet your bashert, your intended life partner, at summer camp. They will put the names of couples who met at camp in their dining hall up on the wall on a plaque — that's a very real part of traditional religious community that does have certain ideas about coupling."
Last year, Moving Traditions organization conducted research on issues relating to romance and sexuality at 25 Jewish camps. "There are real questions about what the role is of a Jewish camp vis-a-vis romance," he said. "How do you be positive toward romance or sexuality, and at the same time not create a situation where it's not clear where the boundaries are?"