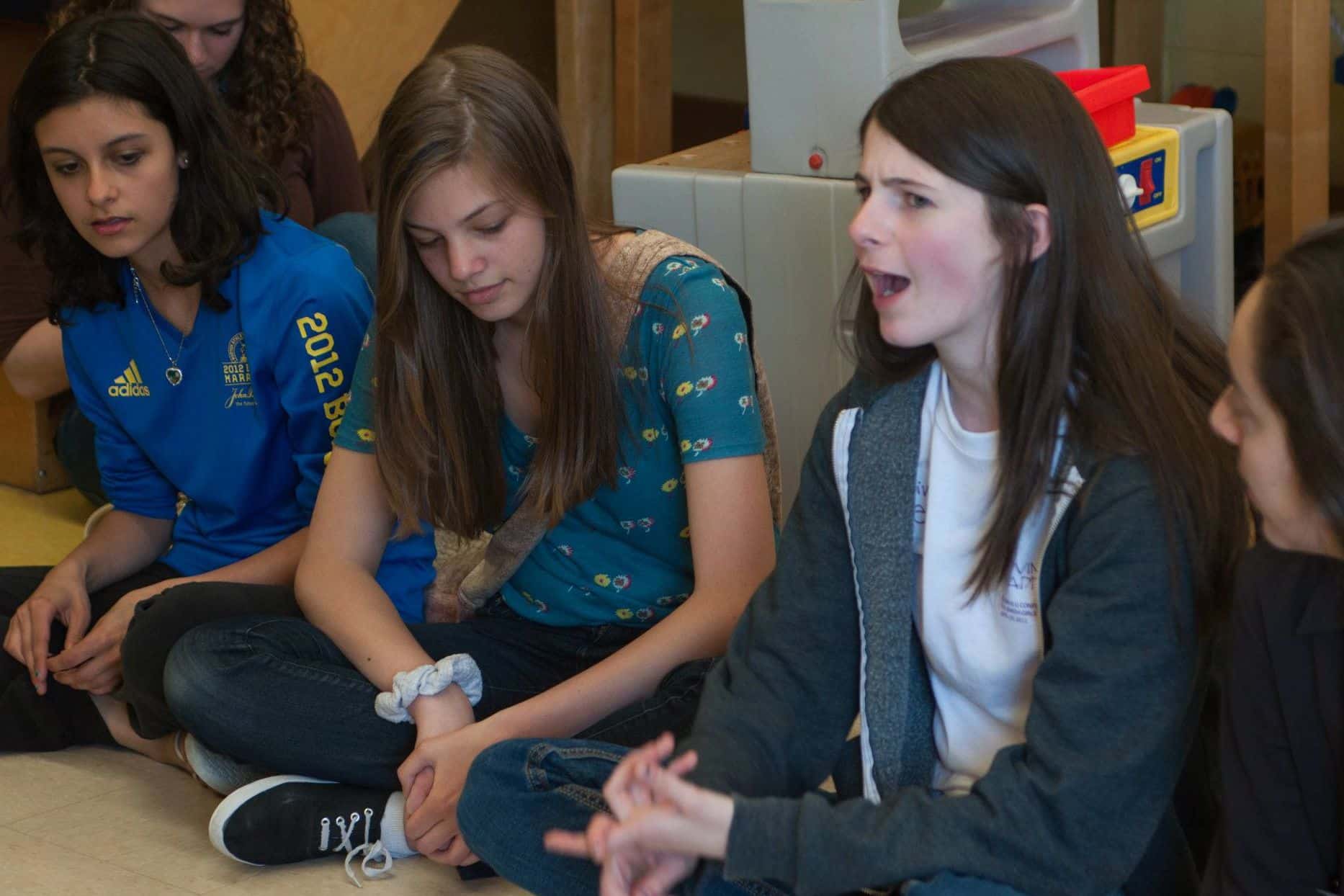 Nine girls in T-shirts and sweatpants sit on the floor on a ritual cloth covered with their writing and drawing and with the wax of hundreds of candles. They sing the monthly Rosh Hodesh blessing and answer the jump-start question about what risks they have taken as leaders in the past month. They laugh and snack and tell each other things they tell no one else. Their adult mentor recalls how much they have grown since the group began.
This scenario plays out monthly for middle school and high school girls, in their homes, synagogues, and day schools. This is a Rosh Hodesh group, a lifeline, so-called by the girls who participate, a stress-free zone in the battleground of girls' adolescence.
The technological revolution has changed many aspects of girls' lives. Today, Not even two decades ago, few girls had cell phones or email addresses, and Facebook had not yet been created. Cyber-bullying, sexting, the abuse of prescription drugs, and internet porn did not exist as problems facing 12-year old girls – but today these issues are real and girls need a safe, sacred space to wrestle with them. Rosh Hodesh addresses these and many of the core challenges facing girls  – such as body image, relational aggression, over-sexualization, and stress.
Girls are thirsty for opportunities to explore their lives, under the guidance of a trained group leader and with the sisterhood a group offers. Girls tell us, "The friends I have made and the things I have learned in Rosh Hodesh have shaped me into the strong Jewish female leader I am," and, "I get to talk about things that help me at school and at home."
Adolescence is a confusing time and we have found consistently that girls crave a safe space to explore questions relating to their coming of age as young women. They want to be treated with respect, challenged by critical thinking, and to be in an environment where the pressure to be cool or to gain attention from the opposite sex is temporarily lifted. They want to determine for themselves what it means to be a woman, and they appreciate the support and the opportunity to do so.