Moving Traditions, the Tent at Temple Israel Boston, and Keshet are excited to partner and bring you Tzelem, a monthly group for Trans, Nonbinary, Gender Expansive, and LGBTQ+ Jewish teens, in Boston.
Tzelem offers a safe, supportive space to make new friends and explore issues like:
Life transitions
Healthy Relationships
Body Positivity
Self-Compassion
Mental Health
Jewish Identity
And much more!
This year, we will be offering two groups: an in-person group for LGBTQ+ teens and an online group for trans/nonbinary and gender expansive teens. Teens are welcome to join one or both groups.
Monthly sessions for the LGBTQ+ in-person group, led by Mike Schneider-Tran, will take place on Sundays from 12:30 to 2:00 p.m. on 10/23,11/20, 12/18, 1/22, 2/12, 3/19, 4/23, and 5/21 at The Tent, Temple Israel of Boston, 477 Longwood Ave, Boston, MA 02215.
The Trans/nonbinary and gender expansive group, led by Sandy Gooen, will meet online monthly from 6:30 p.m. to 8:00 p.m. on 10/30, 11/27, 12/18- Hanukah party in person with all teens, 1/29, 2/26, 3/26, 4/23, 5/7, and 5/21.
For More Information:
Stacy Shapiro, LCSW, R.J.E
Northeast Regional Director, Moving Traditions
sshapiro@movingtraditions.org
Fallon Rubin
Assistant Director of Education, Temple Israel of Boston
frubin@tisrael.org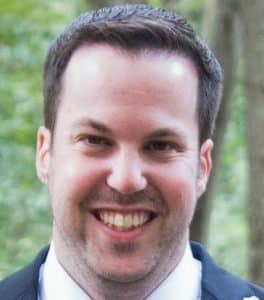 Group Leader: Mike Schneider-Tran
Mike Schneider-Tran is a licensed independent clinical social worker with a Masters in Social Work from Smith College School for Social work. He has been working with children and families in various settings for 15 years, and has been working as a social worker for 8 years. During this time, he has worked in hospital, shelter, residential, school, and camp settings which included working with at-risk youth, children and teenagers with challenging behaviors, and families from diverse backgrounds. Currently, he is working as a school social worker at a Jewish Day School and as an outpatient therapist. Recently, he has received the 2020 Brookline SEPAC Hero Award for outstanding support and care of Brookline children and families.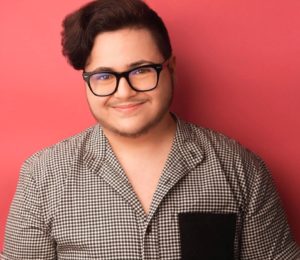 Group Leader: Sandy Sahar Gooen
Sandy Sahar Gooen is an MFA student at Boston Conservatory. He is continuing his time with Tzelem from his two years with the NYC group.
Donate
Your gift to Moving Traditions emboldens Jewish youth to thrive through the pursuit of personal wellbeing (shleimut), caring relationships (hesed), and a Jewish and feminist vision of equity and justice (tzedek).