Moving Traditions and Keshet are excited to partner and bring you Tzelem for LGBTQ+ teens, a new program held monthly in Central Massachusetts.
Moving Traditions is a national organization that emboldens teens to flourish by fostering self-discovery, challenging sexism, and inspiring a commitment to Jewish life and learning. Tzelem is for lesbian, gay, bisexual, trans, nonbinary, queer and questioning teens in grade 8-12. Tzelem is open to teens of all genders.
Each month the group talk about key issues like life transitions, healthy relationships, body positivity, self-compassion, mental health, intimacy and Jewish identity. The group will meet in-person once a month as health safety permits and will meet online if necessary.
Meeting Dates:
The group will meet from 5:30 to 7:00 p.m. virtually on the following dates:
Monday, October 11
Monday, November 8
Monday, December 13
Monday, January 10
Monday, February 14
Monday, March 14
Monday, April 11
Monday, May 9
Monday, June 13
Group Leader Noam Mason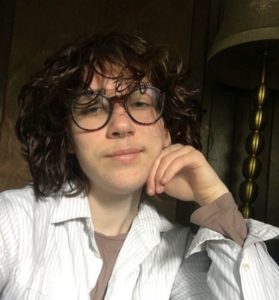 Noam Mason (they/them) is a Jewish educator and Judaica artist focusing in nature-inspired Jewish prayer shawls. Noam is also a Tot Shabbat educator and USY advisor with Congregation Beth Israel in Worcester. They are passionate about organizing and facilitating intentional exploratory spaces where Jews of all backgrounds, centering those of marginalized experiences, can determine and celebrate what Jewishness means for them. In addition to their work as an artist and teacher, Noam is a mikveh guide and bookworm and can typically be found ranting about their latest read to their geriatric cat, Jamie.
Register Today!
For additional information about this program, please contact:
Stacy Shapiro, LCSW, R.J.E
Northeast Regional Manager, Moving Traditions
sshapiro@movingtraditions.org
Sponsoring Partner
Partners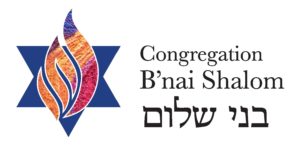 Find out how you can support or partner in this important endeavor and be able to add your name and/or organization here. Please contact Rabbi Eichenholtz rabbieichenholtz@agudat-achim.org or Stacy Shapiro sshapiro@movingtraditions.org.