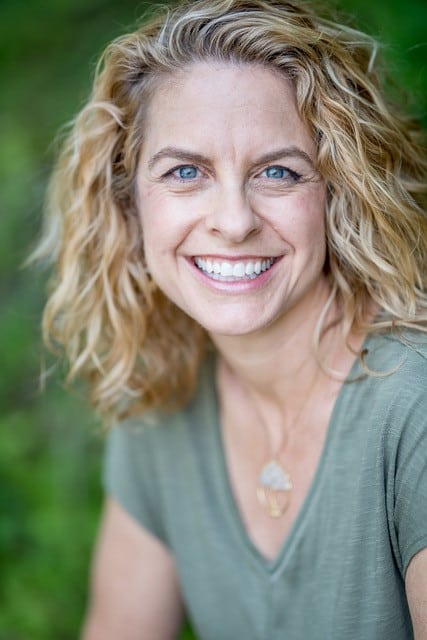 Tami Astorino M.Ed. has been part of the development and growth of Rosh Hodesh for the past 13 years. She combines her years of experience as a group leader and trainer with her warm and enthusiastic approach to inspire group leaders to fulfill their special role in girls' lives. Prior to coming to Moving Traditions Astorino was a school counselor specializing in group facilitation. In addition to her work with Moving Traditions Tami is a yoga instructor, InterfaithFamily facilitator and institutional coach and is the founder of Rise Gatherings, a women's retreat organization.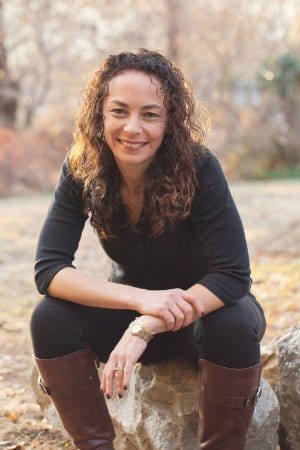 Pamela Barkley, Vice President of Program, is responsible for the entire training process from application to in-person programs to post training follow-up and consultation. Pam has also worked as a trainer and training consultant in Jewish and wider world settings, running her own facilitation and training business for two years. Prior to that, she served for many years as the Director of Education at Temple Beth Abraham in Tarrytown, NY as well as an Education Consultant at the Jewish Education Project. Pam, a trained social worker with a strong passion for working with teens, recently became a certified Youth Mental Health First Aid trainer.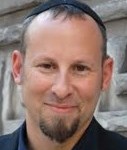 Rabbi Daniel Brenner, Vice President of Education, helps Jewish communities address the spiritual and developmental needs of pre-teens and teens through his work at Moving Traditions. Prior to Moving Traditions, Daniel served in leadership positions at CLAL-The National Jewish Center of Learning and Leadership, Auburn Seminary, and the Birthright Israel Foundation. Daniel holds a B.A. in Philosophy from the University of Wisconsin – Madison, studied Talmud at the Pardes Institute in Jerusalem, and received his rabbinic title from the Reconstructionist Rabbinical College.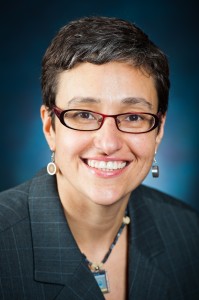 Tamara Cohen, Chief of Program Strategy, oversees the development of new programmatic initiatives including the Rosh Hodesh Reboot and Moving Traditions' online program for trans, non-binary, and gender questioning Jewish teens, in addition to being a lead trainer and coordinator for Moving Traditions' National Training Conferences. Prior to Moving Traditions, Tamara worked as a spiritual leader and as an educator in Jewish community and higher education settings, with a focus on Jewish feminist, LGBT, and multicultural issues. A published writer and liturgist, Tamara holds a rabbinical degree from the Reconstructionist Rabbinical College, an M.A. in Women's History from Sarah Lawrence College, and a BA summa cum laude from Barnard College.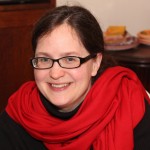 Sarah Fox, Project Director, promotes program work nationally, and manages Training Conferences and program projects at Moving Traditions. Prior to Moving Traditions, Sarah worked with the Jewish community in Canada and the US as a chaplain and Hillel Director, and then as a synagogue Executive Director. Sarah actively participates in all aspects of Jewish life, from reading Torah to teaching Hebrew School, and holds a BA Honours in Religious Studies and Music from the University of Saskatchewan.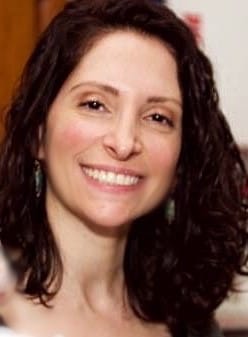 Stephanie Freedman, Director of Organizational Development & Culture, oversees the experience of our adult mentors and ensures they have the resources necessary to meet Moving Traditions' educational goals. Previously, Stephanie managed the development and implementation of training for a mission-driven technology company that helps people access income supports and financial wellness services, as well as for a broad-based media company serving business and education professionals. A health and wellness enthusiast, Stephanie has a BA in English Literature from the University of Pittsburgh.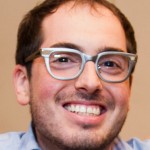 David Lieberman is a life-long New Yorker and graduate of Vassar College. Lieberman has led Shevet Groups at B'nai Jeshurun in New York City for six years. Through the B'nai Jeshurun teen program David leads service based teen trips to the Dominican Republic, Nicaragua, New Orleans and Israel. In addition to his work as a Jewish Educator, David is an EMMY award winning documentary film and television editor whose work include We Could Be King, Magic Camp, Notes from Liberia, and the ESPN show Hell Week. This year he is hard at work on a new feature documentary about women's lacrosse on a Native American reservation.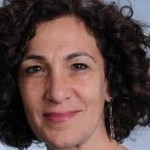 Deborah Meyer, Founding CEO, Emerita, has years of experience building non-profits, primarily women's and Jewish organizations. In addition, for four years Deborah helped manage a private Jewish Montessori pre-school. Prior to founding Moving Traditions with Chair Sally Gottesman, Deborah co-directed Kolot, where she helped launch Rosh Hodesh and began research that led to the development of Shevet, Moving Traditions' signature programs. Deborah holds an M.A. in Communication from Emerson College.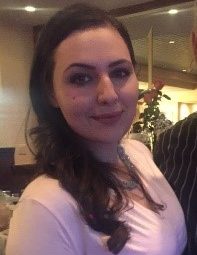 Julia Papiyan, California Regional Director, is responsible for strengthening, supporting, and cultivating partnerships in the Los Angeles area at Moving Traditions. Prior to Moving Traditions, Julia worked within the non-profit and public sphere, including The Jewish Federation of Greater Los Angeles, The New York City Mayor's Office, and Bloomberg Philanthropies, where she worked in management, community development, and planning. Julia holds a Bachelor of Business Administration from The University of Michigan, Ann Arbor, and a Master of Public Administration from Columbia University.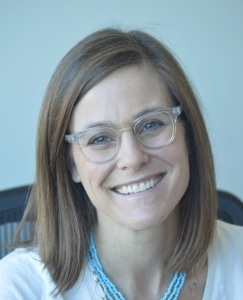 Alisha Pedowitz, Director of Teen Education, has made her career working with teens, using the richness of Jewish community, ritual, tradition, and wisdom to help them thrive. Alisha has worked as an educator and communal professional at Jewish camps, schools, and agencies throughout California, and she is a third-year Rosh Hodesh community group leader. Alisha holds an MBA in Nonprofit Management, a MAEd with a Concentration in Experiential Education, and a Bachelor's degree in Hebrew Letters from American Jewish University, as well as a Bachelor's degree in Psychology from Stanford University.