Israel at Your Kitchen Table
November 2
at
8:00 pm
–
9:15 pm
EDT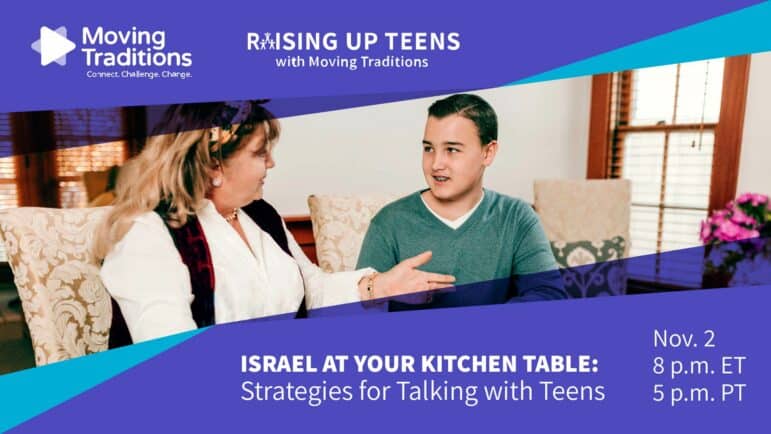 Join Moving Traditions for an honest one-hour conversation about how parents and teens can keep talking even as we may find ourselves with very different sources of information, peer groups, and possible responses to the ongoing war.  

Our CEO Shuli Karkowsky will sit down with Rabbi Daniel Brenner and a panel of experts to talk about:
The psychology behind how teens process the news
Strategies to foster discussion when you agree and when you don't
How to set boundaries for discourse and root those boundaries in love
An intense period like the one we are living through can be a time for parents and teens to listen to one another or to shut each other out. Teens use moments like these both to differentiate themselves from their parent(s) and to integrate values from their peers with values from their parents. Parents, going through their own process of integrating the news of the past weeks, may find that they want to share in a deeper way than they could with younger children, what has influenced their Jewish identities and global perspectives. Teens may or may not express any interest.

Moving Traditions is focused on supporting Jewish teens and the adults who guide them. Our work supporting teens in developing proud Jewish identities has never been more important. In this webinar, we will offer expert advice and resources to help you navigate this moment with the teen in your life. Our focus will be on strengthening familial relationships in the midst of disagreements, listening to teens while sharing your own values and experiences, and the keys to promoting healthy dialogue while talking about high-stakes issues like Israel.
Featured Speakers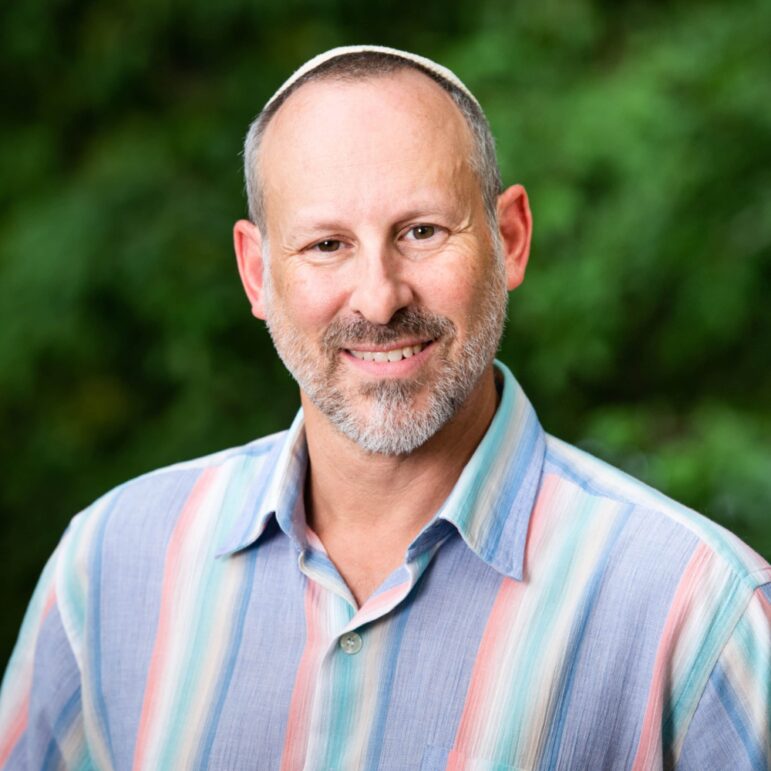 Rabbi Daniel Brenner serves as the Vice President of Education for Moving Traditions, where he weaves together ancient wisdom, developmental psychology, social pedagogy, embodied practice, and pop culture to help a diverse network of rabbis, educators, and volunteer leaders who mentor teens. He lives with his beloved, Dr. Lisa Brenner, in Montclair, New Jersey and they are the proud parents of three young adults.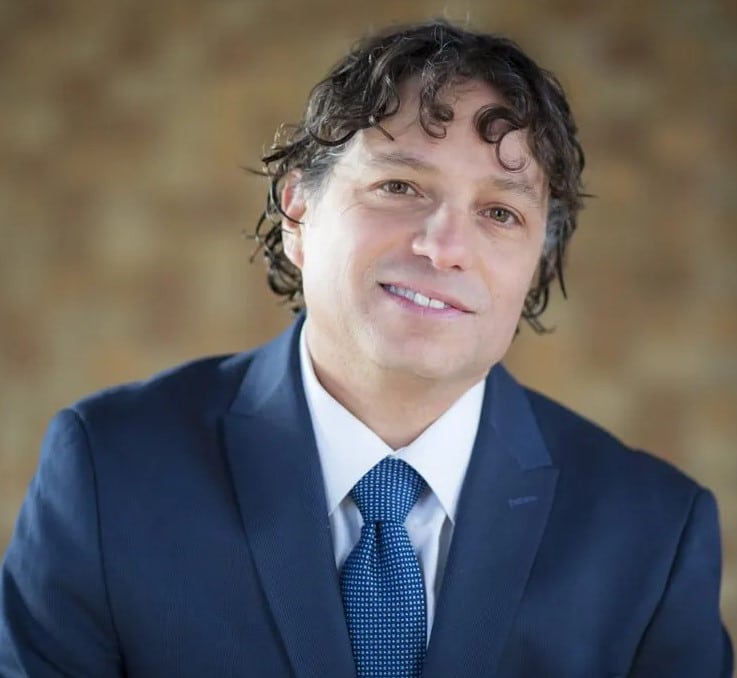 Dr. Jonathan Golden is associate teaching professor of religious studies, director of Drew's Center on Religion, Culture & Conflict (CRCC), as well as the program director of Drew University's Conflict Resolution & Leadership certificate program. He earned his Ph.D at the University of Pennsylvania and is the author of two books on conflict resolution.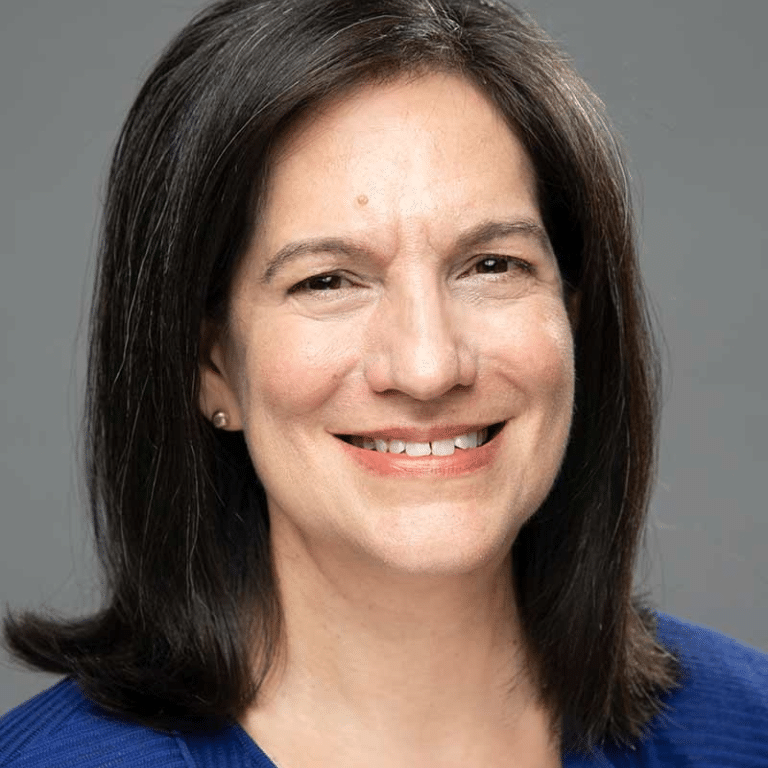 Dr. Julie Hirschfeld is a licensed psychologist and parenting coach in New York who is passionate about promoting awareness of Jewish resources for human flourishing. Dr. Hirschfeld earned her doctorate at New York University and a degree in philosophy and experimental psychology from the University of Oxford, with post-doctoral training in marital and family therapy and spiritually oriented psychotherapy. She is a founder and board chair of the Jewish Resilience Initiative, active member of The Society for the Psychology of Religion and Spirituality and certified Mussar group leader.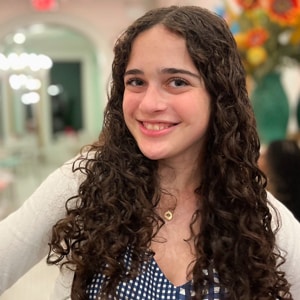 Emily Levine is a returning Meyer-Gottesman Kol Koleinu Teen Feminist Fellow and a junior at Scarsdale High School in NY. She serves as co-president of her school's Jewish culture club, an officer of the debate team, and a four-year varsity softball player. Emily has attended religious school and participated actively at Westchester Reform Temple for many years. She attends Camp Tapawingo during the summer. She is passionate about the humanities and loves to read in her free time.
Register Now
Related Events