We are not currently accepting mentor applications. If you are interested in serving as a mentor, please check back later next fall to apply.
Are you interested in making a difference in the life of a teen feminist?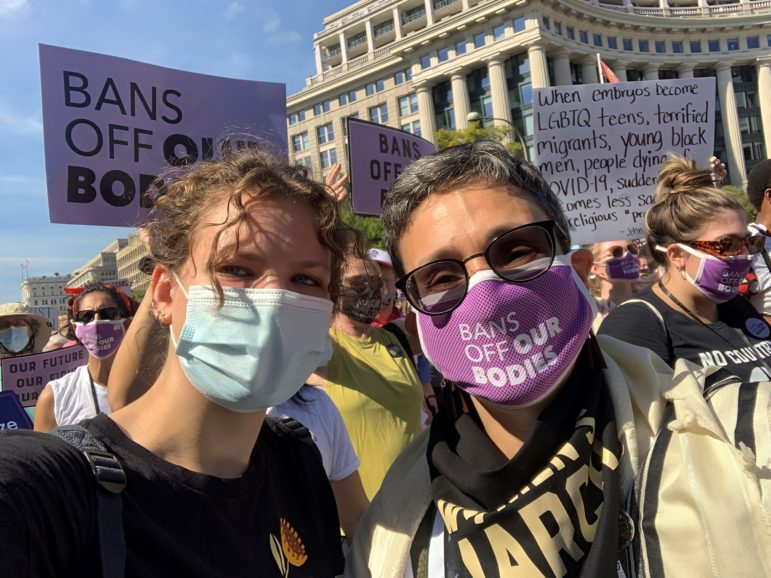 Every year, Moving Traditions selects teen feminists to participate in Kol Koleinu, our year-long national fellowship offered in collaboration with NFTY and USY. The fellowship helps them explore and deepen their feminist knowledge, channel their voices to share their beliefs, and use their skills to create change in their communities.
As part of the fellowship, teens are responsible for planning and implementing a social action project with the ultimate goal to create social change around a feminist issue. Fellowship projects are as varied as the interests of our fellows. Fellowship projects have included creating an inclusive LGBTQ+ language lesson for high school educators; curating a virtual art space spotlighting female artists; launching a WNBA Fantasy league; and much more.
This is where you come in. Moving Traditions is seeking passionate and talented adult mentors interested in social change and from a variety of backgrounds to support our Kol Koleinu fellows.
Mentors are asked to be a supportive cheerleader for the fellows, share your valuable skills and advice, and hold them accountable to their project timelines (to the best of your ability), as well as check in with Moving Traditions staff monthly to debrief the mentorship. Mentors will give but will also gain a lot – connection, purpose, the opportunity to make a difference. The mentor commitment is up to two hours each month from December through May, most likely on nights and weekends by phone or video call. Mentors will also be invited to join us virtually for a matching mixer to meet the teens, a mentor training, and the final presentation. Please note that while we have a small budget for honoraria, we are grateful for volunteers.
In your application, let us know the skills and experience you have to share with a young activist. Please note that due to the specific skills, experience, and backgrounds required by the matching process, we will not be able to match every mentor applicant this year. Mentor applicants are encouraged to apply annually to support the fellows and their projects, as they change from year to year.
Please refer any questions about the mentorship program to support@movingtraditions.org.