Moving Tradition's Kol Koleinu fellowship, offered in collaboration with NFTY and USY, invites young Jewish feminists to explore and deepen their feminist knowledge and use their skills to create tangible change in their communities. We are pleased to welcome our 2020-2021 mentors.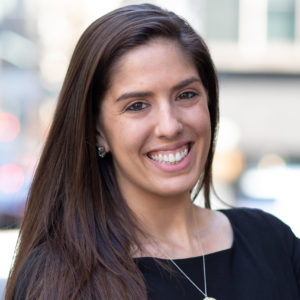 Sasha Bloch
is the Associate Director of Leadership for the Anti-Defamation League (ADL) in New York. She has a decade of experience mentoring teens through her work as a teacher, youth advisor, and USY Regional Director. She has a BA in International Studies and an MAT in ESOL. In her free time, she is an avid dancer, reader, and (in non-COVID times) jet-setter, and loves few things more than spending quality time with her nieces and nephew.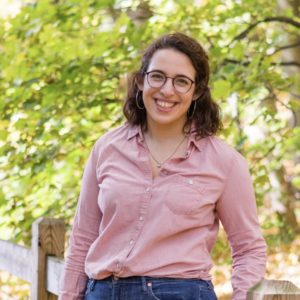 Michaela Brown lives, learns, and teaches at the intersection of Judaism, feminism, and sexuality. She received a BA in Jewish Studies with a minor in Women, Gender, and Sexuality studies from the University of Virginia. Michaela was previously a 2020 Summer Fellow for T'ruah: The Rabbinic Call for Human Rights and the 2019-2020 Twersky Education Fellow at the Jewish Women's Archive. Her days are spent as a Shanah Bet (Year 2) student in the (currently virtual) Beit Midrash of Hebrew College Rabbinical School in Newton, MA. She is currently based in Boston, MA and works as a virtual educator for Temple Israel of Boston and BBYO.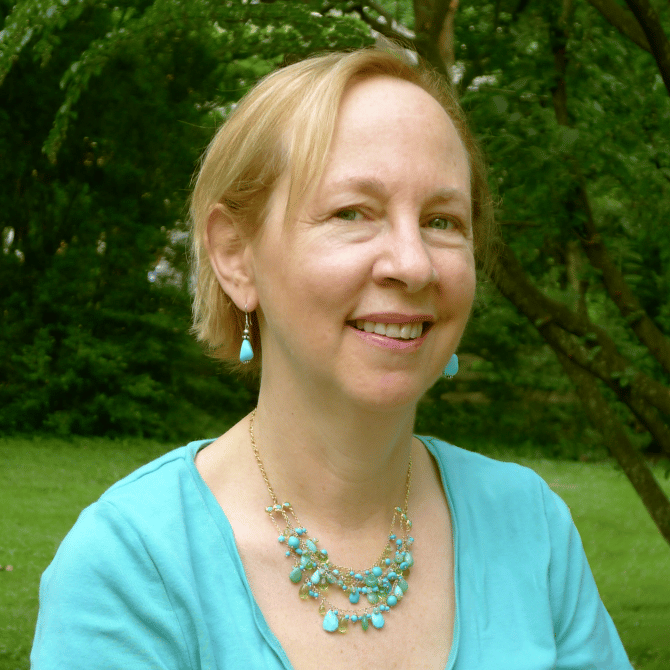 Cathleen Cohen has worked for the last 20 years in an arts education nonprofit called Artwell (www.theartwell.org), which brings poetry and art workshops to students from different cultures and backgrounds in the Philadelphia area. She created the We the Poets project for this organization, developed curriculum, men toward teaching artists and taught in a nurturing, collaborative community. Cathleen is a working artist and painter and exhibits her artwork online (www.cathleencohenart.com) as well as through, Cerulean Arts Gallery (www.ceruleanarts.com). In 2019 she was honored to be chosen poet Laureate of Montgomery County (PA) and her first full-length book of poetry, Etching the Ghost, is forthcoming from Atmosphere Press in 2021.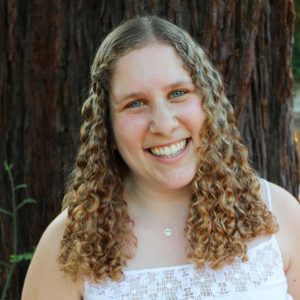 Rachel Dubowe Growing up in Southern California, Rachel was raised with a love of Jewish experiential learning and sunshine. She is an alumna of URJ Kutz Camp, URJ Camp Newman, and NFTY SOCAL.
Rachel holds a B.S. in Human Development from UC Davis and was very active in her campus Hillel. After participating in a MASA Israel program and working in a variety of Jewish educational environments in the greater LA area, Rachel earned a Master's in Jewish Education at the Rhea Hirsch School of Education at Hebrew Union College. Rachel currently serves as the Religious School and Teen Program Experiential Educator at Temple Israel of Hollywood.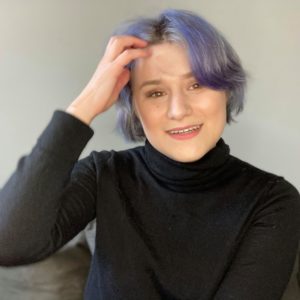 Emma Duhamel is a third-year student at the University of Cincinnati, where they study philosophy, social justice, and LGBTQ+ studies. Emma has been teaching Sunday school for the past three years and is currently a Jr. High teacher at Wise Temple. They also serve as a Tzedek intern at Cincinnati Hillel.
Andrea Foulkes is a federal prosecutor in Philadelphia, PA, handling organized crime, white collar, narcotics and violent crimes cases. In the early 1980's she helped establish and served in the first Rape Unit in the Philly D.A.'s Office, and then homicide cases, prosecuting over 100 jury trials. Andrea also has a Masters in International Studies and worked on Capital Hill during Watergate for a senior Democratic Congressman. Since 2005, Andrea has performed in 25 community musical theater productions as a vocalist and violist.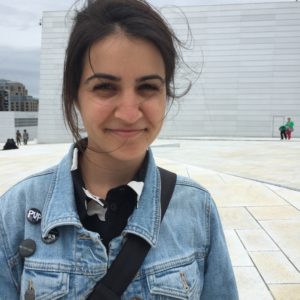 Sandy Irani (she/her) is the Director of Operations at Tzedek America in Los Angeles, California, where she works to provide Jewish teens with life-changing immersive social justice experiences. Sandy holds a Bachelor of Arts degree from Sarah Lawrence College and has been producing enriching events and gatherings for more than 15 years, providing a meaningful platform for people to share their stories through various media, including music, art, poetry, photography, and storytelling. In her youth, Sandy found her own connection to Judaism through social action and social justice-related programs, many of which she was organizing herself as the president of several different service clubs through USY, Rotary International, and the Temple Israel of Great Neck Youth House, where she was an active member. Sandy is beyond thrilled to be a Kol Koleinu mentor after being both a student and an educator of the Moving Traditions Rosh Hodesh program.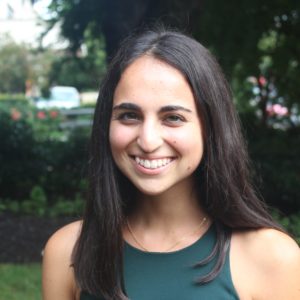 Ally Karpel (she/her) is the Women of Reform Judaism-Religious Action Center (WRJ-RAC) Reproductive Health & Rights Campaign Associate. In this role, she drives strategy around the Reform Movement's reproductive rights advocacy and works to mobilize Reform Jewish communities to take action on a local, state, provincial, and federal level. Prior to her current role, Ally worked as a Legislative Assistant at the RAC advocating for a diverse portfolio of issues, including economic justice, labor rights, disability rights, reproductive rights, and gender-based violence. Originally from Dallas, TX, she enjoys calling Washington, DC her current home. Ally is a graduate of the University of Texas at Austin and a proud NFTY alumna.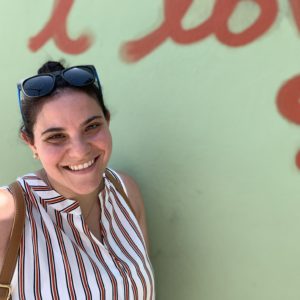 Stefani Kasimer holds a PhD in Counseling Psychology from Lehigh University and was most recently the Postdoctoral Clinical Fellow at Northeastern Illinois University Student Counseling Services. Stefani has 5 years of experience as a therapist in a variety of clinical settings and especially loves working with young adults in college counseling. In her free time, Stefani has been a USY staff member in the HaNegev and Hagalil regions and was the Teen Engagement Coordinator for Lower Merion Area Hebrew High. Stefani resides in Chicago, IL with her husband and newborn daughter.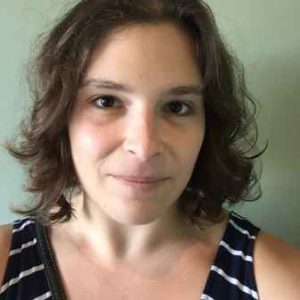 Larisa Klebe grew up in the San Francisco Bay Area and currently lives in St. Louis. She holds a BA in History and European Cultural Studies from Brandeis University, a MA in History and Museum Studies from Tufts University, and a Certificate in Nonprofit Management and Leadership through the Institute for Nonprofit Practice. Larisa currently serves as Director of Nishmah: The St. Louis Jewish Women's Project (a program of the JCC). She previously served the Jewish Women's Archive (JWA) as Associate Director of Programs and Education. Larisa's areas of expertise include: Jewish women's history, Holocaust history and education, oral history, salary transparency as it relates to pay equity, and intersectional feminism.
Bara Levitt lives in Philadelphia, PA. Committed to the pursuit of educational equity, Bara has worked as a teacher, in the non-profit space, and for the past many years in education technology where she focuses on teacher training and program development. She has a BA in Sociology, a BA in Jewish Women's Studies, and an MPA.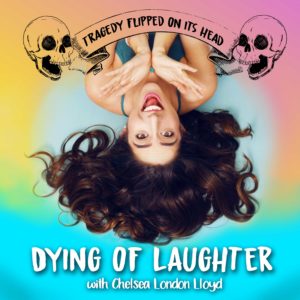 Chelsea London Lloyd is an actor, host, and grief activist. She works as a Social Producer for BuzzFeed & hosts the podcast DYING OF LAUGHTER based on her personal experience of losing her dad to ALS in college and witnessing her mom's breast cancer for the second time, this time being stage 4 metastatic breast. Most recently, she spoke as a panelist at Powering Through, a presentation at Gateway Hemophilia Association's Family Education Weekend for a conversation on overcoming life's obstacles with community members and inspiring friends. She mentors a 9 year old girl whose single mother stage 4 metastatic breast cancer. Lloyd leads peer-lead virtual grief groups via The Dinner Party & has served as a volunteer for three grief camps at Camp Erin via Our House, an organization for kids who have recently lost a parent or sibling. As an actor, she has been in shows like Barry (HBO, dir. Bill Hader) and commercials such as Alaska Airlines (5M Views;) she hosts things like Macy's Pre-Prom Party Live + Clevver NOW, a comedic talk show for teen girls (Defy Media | Verizon go90.) She hopes her platform will continue to inspire others who have lost, or are in the process of losing, a parent. www.ChelsWhoElse.com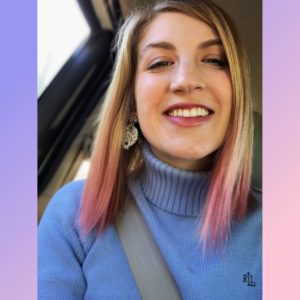 Lucy Marshall is an activist, educator, facilitator and artist based on Dakota land in Minneapolis. She is currently pursuing her MSW at the University of Minnesota and an MA in Jewish Education at the Jewish Theological Seminary. Lucy serves as a Social Work Intern and middle school teacher at Shir Tikvah Congregation, the Twersky Education Fellow at Jewish Women's Archive, a volunteer organizer around decriminalizing communities with Jewish Community Action, and a facilitator of a local Rosh Chodesh Well Circle. Inspired by her ancestors, she's passionate about mobilizing Jewish communities for racial justice through arts and ritual.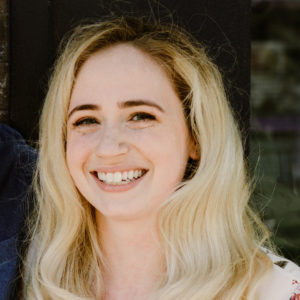 Ashley Robin Netanel (she/her) is a sex and sexuality educator who spends her time between Northampton, MA and Philadelphia, PA. She holds a M.Ed. in Human Sexuality Education from Widener University and currently works in the field of College Health Promotion. Her professional passions include: LGBTQ+ and sexual minority communities; pleasure-based sex education; holistic wellbeing; identity-development; and curriculum design. When she isn't working, she spends time reading, drinking coffee, hiking, and loving on her cat, Djuna.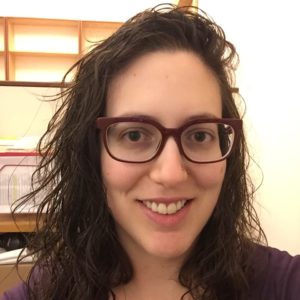 Jessica Parker lives with her wife in Western Massachusetts, where she worked for five years as the Museum Education Specialist at the Yiddish Book Center. Jessica specializes in work around Jewish culture and heritage (in particular, museums and archives) and she holds an MA in Cultural Studies and an Honors BA in Anthropology, Linguistics, and French. She currently teaches college English essay writing for Tutor.com and has recently completed training as a copyeditor. In her free time, Jessica is training as a mikveh guide through the Rising Tide Network, taking ASL classes, and participating in The Agudah's LGBTQ Ambassador Program.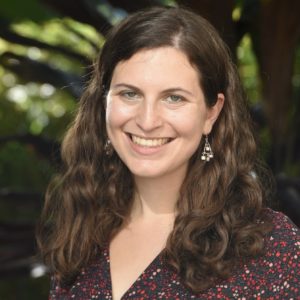 Rebecca Powell is a Senior Facilitator and Educator at Resetting the Table, where she facilitates dialogue and learning across political difference. She has worked with teens and young adults in multiple settings including theater, Jewish summer camp, Hillel, and more. Rebecca has a B.A. in Social Welfare from UC Berkeley and an M.A. in Experiential Education & Jewish Cultural Arts from GW. She currently lives in Brookline, MA.
Robyn Purvin has a background in Social and Behavioral Economics and a Master's degree in Social Science, focusing on social justice. Her early career brought her to healthcare in rural areas, soon after she entered the world of education in career and college readiness via Goodwill Industries of Denver. Finally, she found her true passion in technology with Turing School of Software & Design. Robyn was born and raised in El Paso, TX and has lived in Colorado for over 12 years and calls Denver home.
Rachel Schein, Psy.D., is a clinical psychologist from Northborough Massachusetts. She currently works at a residential treatment facility where she oversees diagnostic services and clinical training. Rachel earned her doctorate in clinical psychology from the University of Hartford and her bachelors degree from Muhlenberg College. Rachel has been involved with mentoring Jewish Youth for 15 years and currently serves as a consultant for Jewish Summer Camps and agencies on mental health and inclusion. Rachel is also a certified Youth Mental Health First Aid trainer and is very excited to be part of this mentoring program.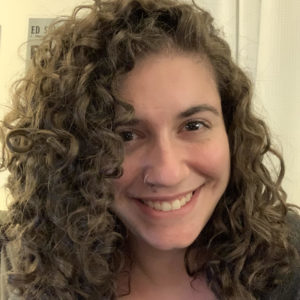 Haley Schulman is the Director of North American Engagement for the Pardes Institute of Jewish Studies. She has been working in the Jewish Non-Profit field ever since she graduated from Binghamton University with a degree in Human Development. She currently lives on the Upper West Side of Manhattan.

Jenna Shaw (they/them) is a passionate educator, activist, learner, and die-hard Chicago Cubs fan. They are a Rabbinical Student at Hebrew College in Boston where they are particularly interested in the links between queerness, ritual, philosophy, and identity. Jenna fell in love with Judaism and social justice as a teen in Chicago which inspired their work with teens today. They feel fortunate to have been working with teens in BBYO in a wide variety of contexts.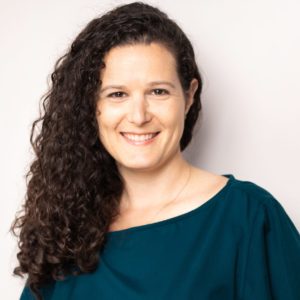 Cantor Cheryl Wunch grew up in Toronto and earned her bachelor's degree from Queen's University. She continued on to study Child and Youth Work at Humber College, and earned her Cantorial Ordination and master's degree from the Hebrew Union College in 2011. She has since served congregations in the US, the UK and Canada. Before attending seminary, she worked in classrooms, youth shelters, and group homes advocating for children and teens with a variety of educational, developmental, and behavioural needs, and for women who have suffered abuse. Currently, Cantor Wunch lives and works in Toronto, and serves on the Ethics Committee of the American Conference of Cantors and is the chair of the Women in the Cantorate Taskforce, fighting for equality, religious freedom, and high ethical standards within her field.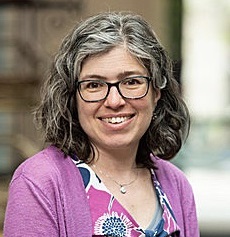 Ruth Zakarin is the Executive Director of the Massachusetts Coalition to Prevent Gun Violence, and lives in the Greater Boston area. She comes to the work of gun violence prevention after over twenty years working with survivors of domestic violence, sexual assault, and human trafficking. She has an MSW from the University of Pennsylvania. Ruth is passionate about community organizing, trauma informed advocacy/policy change, and youth leadership development.