Denver Training – Monday, August 5 – Tuesday, August 6, 2019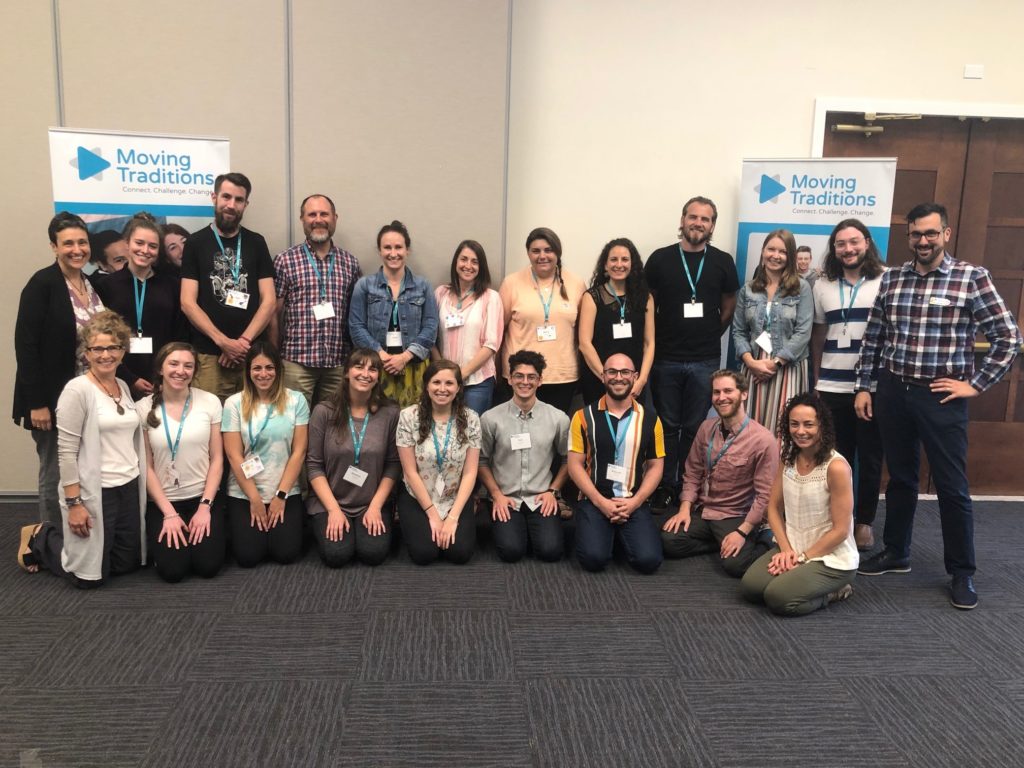 Teen Mentor Reactions After Training
Rosh Hodesh
I am excited about the deep connections that teenage girls are going to make with one another and their Jewish community through Rosh Hodesh. I am feel fortunate to be able to lead them on this exciting journey.

I am amazed at the depth and expertise shared in this training. Far exceeded my expectations. I feel very prepared to lead my group.

I am leaving this training feeling inspired and excited to begin this work with teens and create deep connections with them that will last for many years to come.
Shevet
The Moving Traditions Leader Training helped me remember what it was like to be 13, connected me to what I needed at the time, and bridged the gap to enable me now, as a leader, to meet those needs.
Moving Traditions Trained 16 teen mentors