Kol Koleinu 2022-2023 Mentors
We are pleased to welcome our 2022-2023 Meyer-Gottesman Kol Koleinu mentors.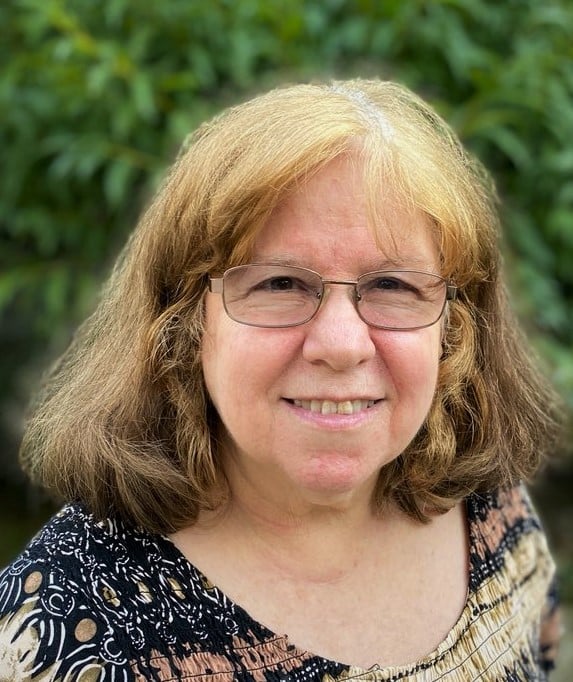 Melanie Berman has served as a teacher, Head of Jewish Studies, Education Director, and Head of Day School at a variety of locations throughout the country. A native of Philadelphia, she holds a BA from Bryn Mawr College, and an MA in Jewish Education from American University, she has brought a feminist and progressive perspective to all of her work, and has mentored several generations of Jewish students, encouraging them to question assumptions, redesign learning, and find their passions. She currently lives in Northern Virginia.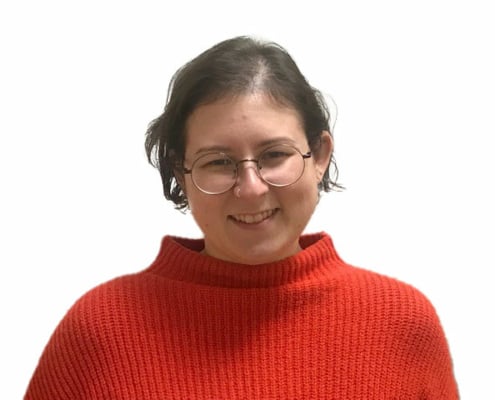 Em Besthoff grew up personally and professionally in shuls. A former youth director with experience around the NFTY-NAR region, and currently as the Assistant Director of Lifelong Learning at Temple Emanu-El of NYC, they used their natural ability to connect with people and her love of Judaism to follow her passions. They (concurrently!) earned their Master's in Religious Education from Hebrew Union College, their 200hr Yoga Teaching Certification and their Kids Yoga Teacher Certification in 2019. A soul deeply rooted in both Jewish Ed. and curiosity, Em loves building Jewish experiences with wiggle room for joy. Most recently, they brought to life Queer Kehilah, an an intentional spiritual space for Romemu Brooklyn bringing together community members, ritual makers, and spiritual seekers that raises Queer Jewish Voices with online events and monthly Shabbat dinners. A common theme in their life is mindfulness, and when not at work, Em can be found reading in a cozy sweater, adding to their vinyl collection, and walking around New York City.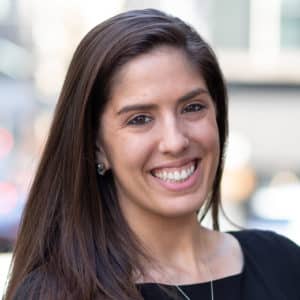 Sasha Bloch is the Sr. Associate Director of Leadership for the Anti-Defamation League (ADL) in New York. She has a decade of experience mentoring teens through her work as a teacher, youth advisor, and USY Regional Director. She has a BA in International Studies and an MAT in ESOL. She is an active volunteer with Jewish Women International's Young Women's Impact Network and Alpha Epsilon Phi Sorority, as well as a Ruskay Fellowship Alum. She is thrilled to be returning as a Kol Koleinu mentor and her free time can be found going to Broadway shows, dancing, reading, traveling, and spending quality time with her nieces and nephew.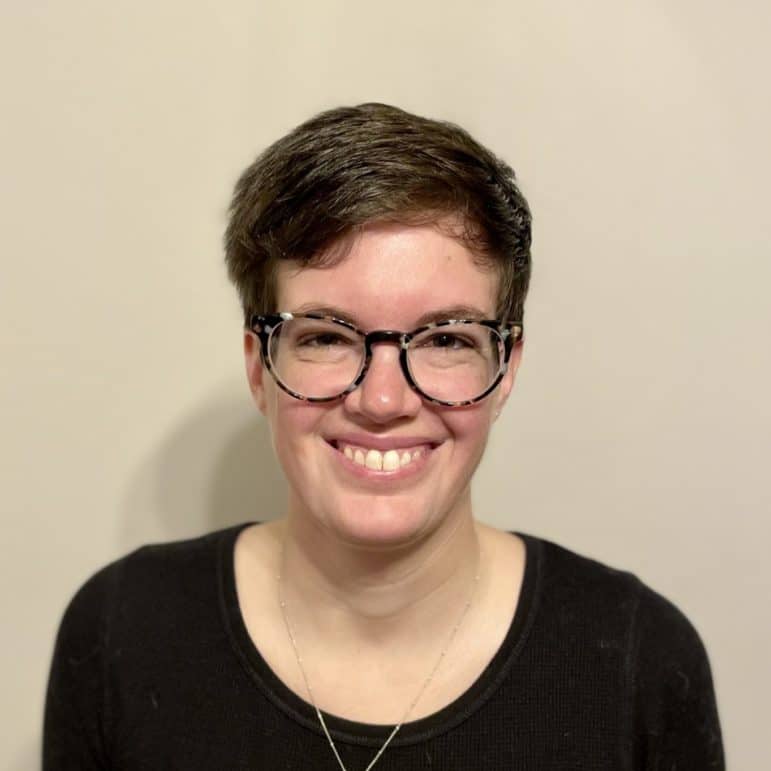 Shea Davis lives in Columbus, Ohio. She is passionate about learning and education and has spent eleven years teaching high school English, including seven years at an all girls' school. Her current work, as a textbook editor, allows her to use her BA in English (Kenyon College) and MA in English (The Ohio State University) in new ways. Like all former English teachers, she enjoys reading and writing, and she also loves hiking and spending time with her husband and two young children.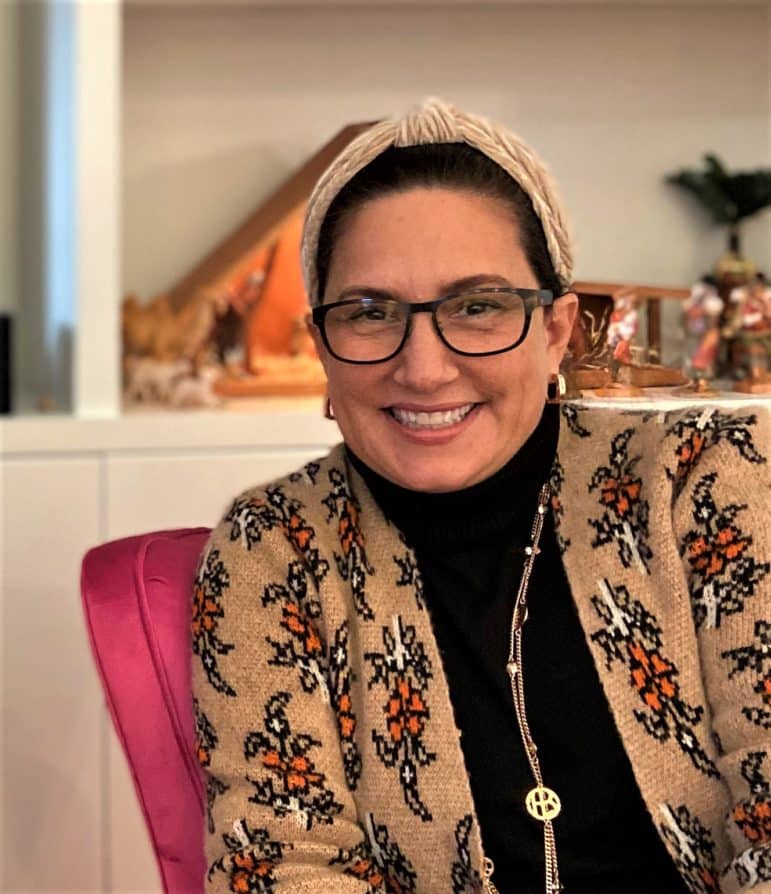 Rebekah Farber lives in Encino, California and attends Valley Beth Shalom Synagogue. Her three children were active members in USY, Camp Ramah, and attended all 12 years of school in Jewish Day Schools. Rebekah received her undergraduate degree in Educational Psychology from the University of Georgia, a masters degree in Public Policy and a second masters in Education, both from the University of Oregon. She is the founder of History Tours of Jewish America, an educational travel program for museums. She has been a board member of The Hadassah Foundation, RAVSAK, Heschel Day School, the Zimmer Children's Museum, Our House, and Far West USY.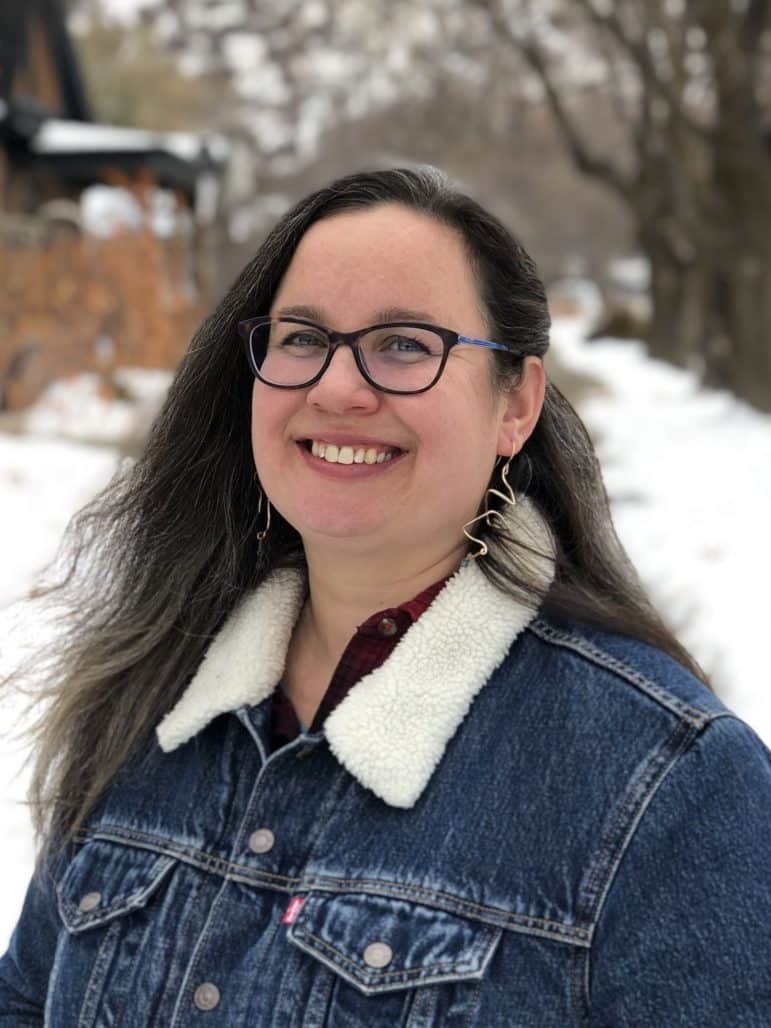 Jen Floyd lives in Missoula, Montana where she works for a Federally Qualified Healthcare Center as a program development manager. She has worked as a social worker in inpatient and outpatient medical and mental health settings for the past 15 years, in both Canada and the US. She obtained her MSW in Tucson, Arizona, through Arizona State University, and her BSW in Edmonton, Alberta, through the University of Calgary. In her current role, her focus is on facilitative leadership and community collaboration, in efforts to address social determinants of health; particularly access to housing and healthcare.
Annie Fortnow is a second year graduate student at Brandeis University's Hornstein Jewish Professional Leadership Program, pursuing a dual Master of Arts in Jewish Professional Leadership and Social Impact MBA from the Heller School for Social Policy and Management. After graduating with an undergraduate degree in Environmental Health and Justice from Brandeis University in 2017, Annie became a Springboard Social Justice Fellow at UMass Amherst Hillel, focusing on engaging Jewish students around social change. After two years as a Springboard Fellow at UMass, Annie moved south to work for the JumpSpark Jewish teen initiative at the Jewish Federation of Greater Atlanta. In this role, Annie focused on relationship building with teens, parents, and professionals, and she incubates and funds innovative programming to enhance Jewish teen education and engagement locally. Annie strives to use innovation as a tool to help our Jewish community become more inclusive and equitable for all.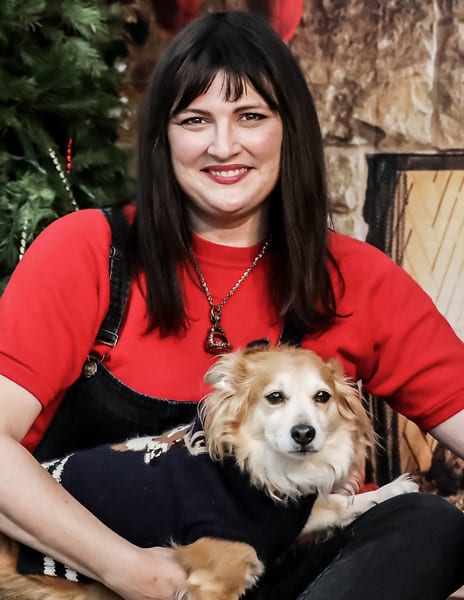 April Peveteaux Goldman is an author, journalist and podcaster living in Los Angeles. Her debut non-fiction book Gluten Is My Bitch (Abrams, 2013), was described as "highly entertaining" by The New Yorker, and she went on to write two more hilarious books about digestive disorders, The Gluten-Free Cheat Sheet (Perigee, 2015) and Bake Sales Are My Bitch (Rodale, 2017). Her current projects include completing her first novel, a dark comedy about elementary school drop off and vehicular manslaughter, and an exposé on the world's largest evangelical church camp she attended as a teen growing up in Oklahoma, called Falls Creek.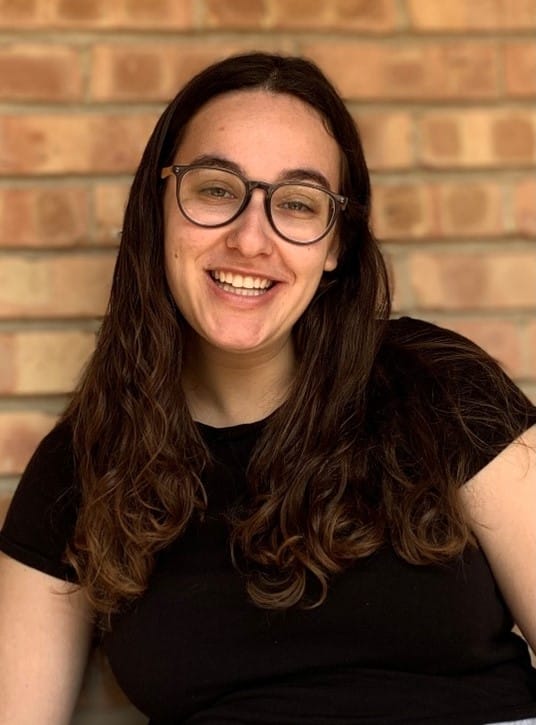 Ellie Goldstein (she/her) lives in Chicago, Illinois and works as the Community Education Curriculum Coordinator at Response for Teens. In this role, she facilitates sex education workshops for middle and high school students and co-directs Operation Snowball – a leadership development program for high school students. In her free time, Ellie buys too many board games and scouts out the best cupcakes in Chicago. Ellie received her MPH from Columbia University and her BA from Sarah Lawrence College.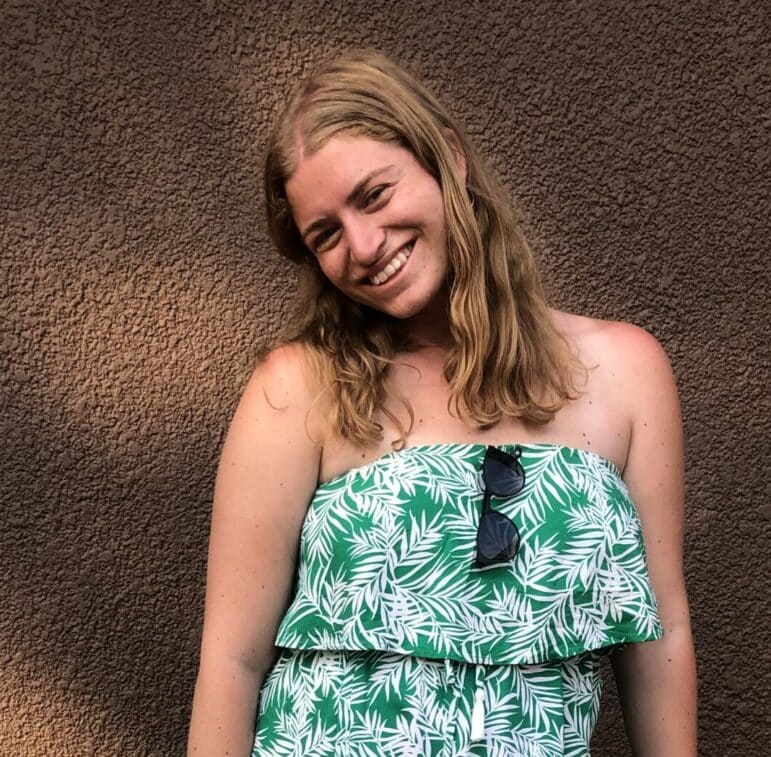 Hannah Greenwald is from Armonk, NY but currently lives in NYC. She holds a bachelors degree from the University of Rochester, in Public Health and Psychology, and a master's degree from Hebrew University in International Development and Gender. She has focused much of her career on reproductive health, gender equity, gender-based violence, and humanitarian issues. Additionally, she has worked at Camp Tel Yehudah, a Young Judaea summer camp, for many summers mentoring high school youth in their social justice leadership program. After graduating from University, Hannah completed a two year public health fellowship at the Agahozo-Shalom Youth Village in Rwanda where she worked with the Health and Wellness team to create gender equitable health programs for vulnerable Rwandan youth. Currently, she just started working at HIAS, the international Jewish refugee organization on their global team.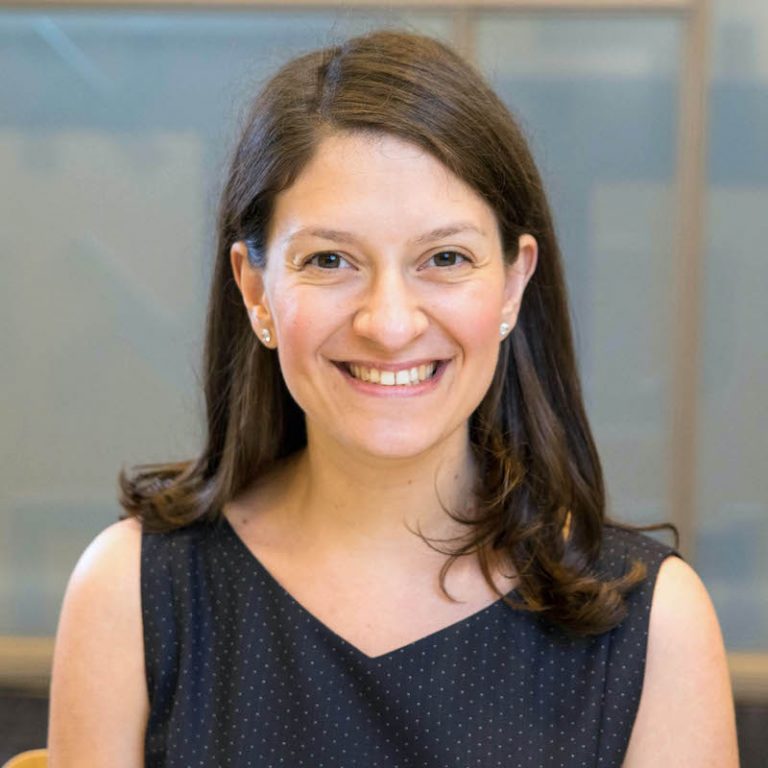 Rabbi Juliana Schnur Karol (she/her) is Associate Rabbi of Congregation Rodeph Sholom in New York City. She first served CRS as rabbinical intern then Assistant Rabbi, and prior to that she worked at the Religious Action Center of Reform Judaism in Washington, DC and the Union for Reform Judaism in New York City. Rabbi Karol is a member of Phi Beta Kappa, an alumna of the Wexner Graduate Fellowship, the Tisch Rabbinical Fellowship, and the American Jewish World Service Global Justice Fellowship, and a Senior Fellow of Humanity in Action. Rabbi Karol is privileged to serve on the Board of American Friends of the Parents Circle-Family Forum, a joint Israeli-Palestinian organization working toward peace and reconciliation.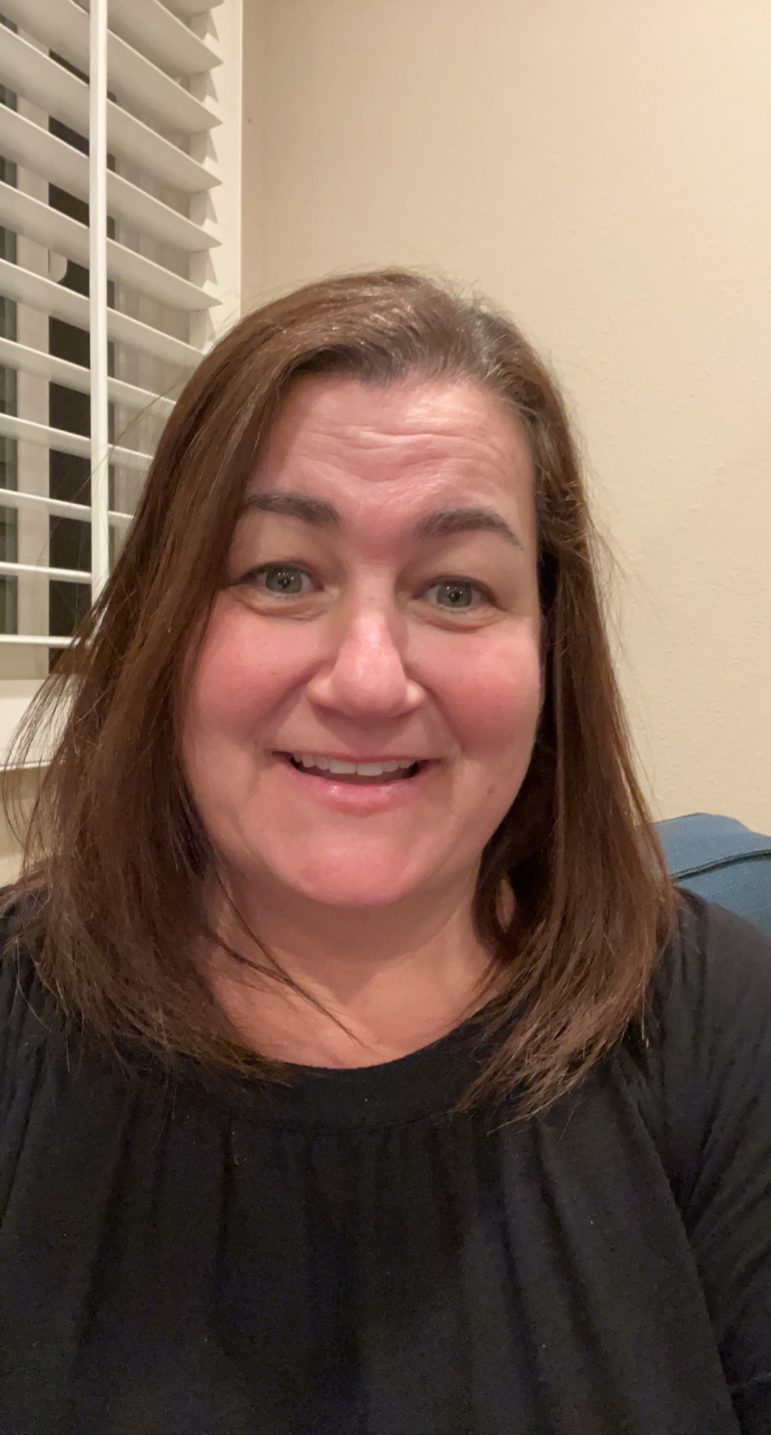 Dana Kligman has worked for 25 years in Jewish education ,teaching many different grade levels. Currently she is teaching 6th grade Social Studies, is an advisor and a moving traditions Rosh Chodesh mentor at Heschel Day School in Northridge, California. She is an alumni of Camp Alonim, spending many summers as a counselor, advisor and assistant director of the day camp. She has a B.A. in Sociology from San Diego State University and a multi subject teaching credential from Cal State University Northridge.
Kelly Kossar (she/her) lives in Boston, MA and is a Jewish Learning Guide at Temple Beth Shalom in Needham, MA where she teaches Kindergarten and teens. She has a BA in Judaic Studies from Binghamton University, MAs in Jewish Education from JTS and Hebrew College, as well as a Certificate in Jewish Education specializing in Adolescents & Emerging Adults from HUC-JIR. Her favorite work opportunities have been working at the American Hebrew Academy in Greensboro, NC and spending summers working at the URJ Kutz Camp, URJ Henry S. Jacob's Camp, Ramah Darom, the Brandeis Collegiate Institute (BCI) and the Genesis Program at Brandeis University. In her free time, Kelly enjoys reading, singing, playing guitar and building community.
Rabbi Cynthia Kravitz was ordained in 1983 by The Reconstructionist Rabbinical College in Wyncote, PA and lives in Lafayette Hill, PA. She is proud to be among the first generation of women ordained as Rabbis. Over these past decades, she has served in Educational and Rabbinical positions in the Philadelphia area and most recently completed her full time Rabbinical/ Educational position of 22 years at Kesher Israel Congregation in West Chester, PA. She is currently enjoying the part-time Rabbinate at Congregation Hesed shel Emet in Pottstown, PA.

Rabbi Kravitz is a trained Marriage and Relationship Counselor having received her certification at the Marriage Council of Philadelphia, University of Pennsylvania, known today as the Penn Council for Relationships. She loves teaching and working with all ages. She spends her newly found free time studying music, writing Jewish stories and studying Hebrew Literature.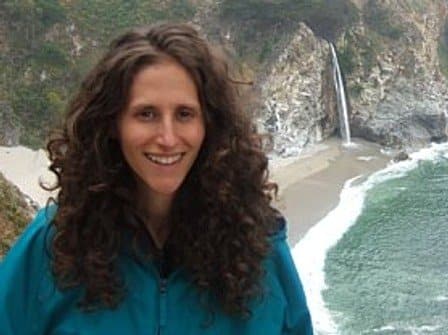 Sharon Landau is a changemaker with 25+ years of experience in areas of reproductive health, arts and culture and leadership development. She currently serves as Managing Director of The Braid, a non-profit dedicated to sharing inspiring Jewish stories that connect us all. As former Director of Pharmacy Access Partnership, she facilitated changes in policy and practice at the local, state and national levels to improve access to hormonal contraception in pharmacies. Sharon also worked as a clinic manager for Planned Parenthood Los Angeles. She holds a Masters in Public Health from UCLA and degrees in Women's Studies and Psychology from UC Santa Cruz. Sharon is an alumnae of CA's Women's Policy Institute, Center for Collaborative Planning's Women's Health Leadership program and served as a mentor for Robert Wood Johnson Foundation's Interdisciplinary Research Leaders. Sharon lives in Los Angeles with her 3 teens and loves to bake, trail run and travel.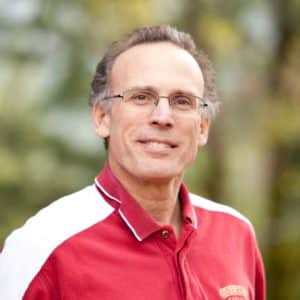 Mike Markovits is an independent leadership consultant. His areas of focus include executive coaching, leadership development programs, organization effectiveness, succession planning, and organization design. Mike has worked in this field for over 40 years, most recently at AchieveMission, a non-profit consulting services organization that helps other non-profits improve their leadership and talent management. Prior, Mike Markovits was Vice President, Business and Technical Leadership at IBM responsible globally for succession planning, leadership development (including management and executive development), technical and business leadership pipeline management, and executive recruiting.
Before coming to IBM, Mike was at GE for 20 years. In his last role at GE, he was at GE Crotonville, responsible for GE's leadership and executive education activities. In addition to his extensive corporate experience, Mike has been a board member at Literacy Volunteers, Temple Sinai, Metropolitan Lighthouse Charter School, and Moving Traditions as well as President of a small foundation supporting the spread of peer counseling skills globally. Mike has also been active in leading anti-racism education programs in his local community of Stamford CT. Mike has a BA from Oberlin College, a Master's in Education from Harvard, and an MBA from the Sloan School of Management, MIT. Mike lives in Stamford CT.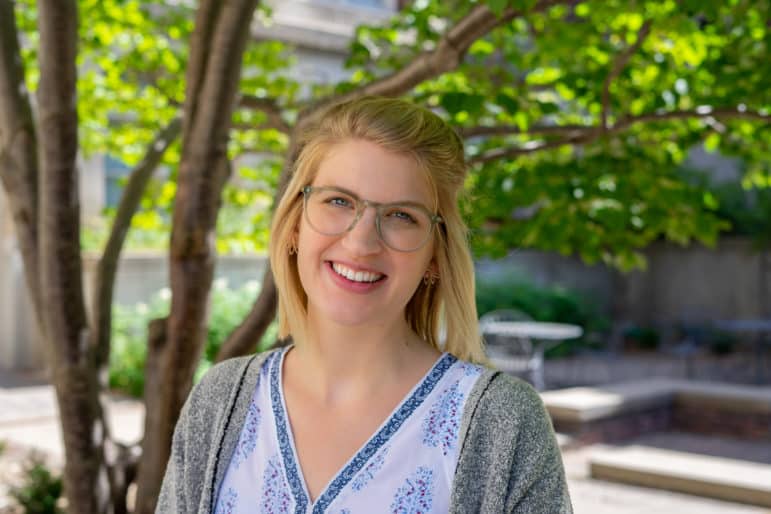 Lucy Marshall is a Jewish educator, organizer, youth worker, and facilitator based in Minneapolis on Dakota Land. She directs the Rising Tide Open Waters Mikveh Network at Mayyim Hayyim, elevating resources and relationships to ensure that mikveh is accessible and inclusive to all Jewish people and communities. Lucy received her Master's degree in Social Work from the University of Minnesota and is currently pursuing a Master's in Jewish Education from the Jewish Theological Seminary.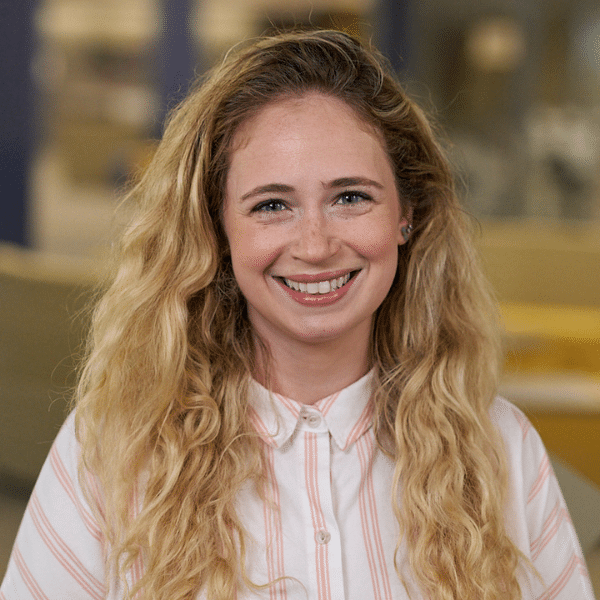 Ashley Robin Netanel (she/her) is a wellbeing and sexuality educator from Philadelphia, PA. She holds a M.Ed. in Human Sexuality Education from Widener University and currently works in the field of College Health Promotion. Her professional passions include: LGBTQ+ and sexual minority communities; pleasure-based sex education; holistic wellbeing; social justice and health equity; identity-development; and curriculum/program design. When she isn't working, she spends time reading, drinking coffee, hiking, and loving on her cat, Djuna.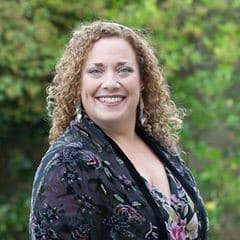 Cantor Beth Wasserman Rosenfeld is the Cantor and Co-Founder of Or Echad and HomeShul, along with her husband, Rabbi Ira Rosenfeld, which they started together in 2009 to serve the greater Los Angeles area. Cantor Beth studied Hazzanut with Cantor Nathan Lam, Hazzan Jeremy Lipton, and Cantor Chayim Frenkel at Kehillat Israel Reconstructionist Congregation in Pacific Palisades as his Hazzan Sheni for 9 years. After KI, Cantor Beth was the cantor at Beth Shir Sholom in Santa Monica, and then Congregation Beth Shalom in Santa Clarita with Rabbi Ira. In her career as a cantor, she has been honored to mentor hundreds of B'nai Mitzvah students! Prior to her cantorial career, Beth received her BA and MA in Voice Performance from American University in Washington, DC and enjoyed a career as a a Musical Theatre actress, traveling the country singing, dancing, and acting in all of her favorite shows.
Rabbi Jennifer Rudin leads an Independent Pluralistic Congregation Without Walls in Greater Boston. Her work is grounded by a belief that Jewish living, learning and celebrating is most impactful when it is authentic, relevant and meaningful to each individual. She strives to support people in cultivating their personal connection to Judaism, a connection that enriches their lives, that connects them to community, that brings peace and wholeness to the world. Rabbi Rudin is an entrepreneur, educator, spiritual leader and connector. She lives in Milford, MA with her father during the off-season and on campus at Camp Young Judaea (Amherst, NH) in the summer season. She loves gardening, meditation, yoga and travel.
Michele Scher is a social worker at B'nai Torah Congregation in Boca Raton, FL where she utilizes her clinical, networking, and leadership skills to educate her congregation and community on social justice issues and mental health topics. She is also the director of a Jewish teen outreach program whose mission is to equip Jewish adolescents and their parents with tools to problem solve when faced with societal challenges. Her love for working with teens dates back to when she was the primary therapist at an adolescent girls group home in Manhattan. Michele graduated with Bachelor of Science in Psychology from Tulane University and a Master of Social Work from Barry University.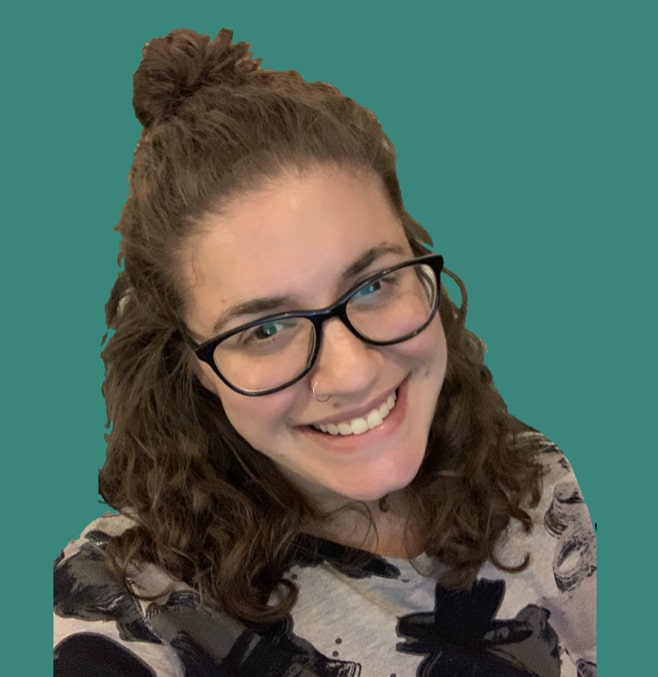 Haley Schulman (she/her) currently works at Hadar as the Director of Project Zug. She has previously worked at a number of Jewish organizations throughout her career including the Pardes Institute of Jewish Studies, Hillel at Baruch College, and the American Hebrew Academy. Haley graduated from Binghamton University in 2013 with a degree in Human Development after spending a year on the Nativ College Leadership Program in Israel. Haley is currently pursuing an MA in Jewish Professional Studies at the Spertus Institute for Jewish Learning and Leadership.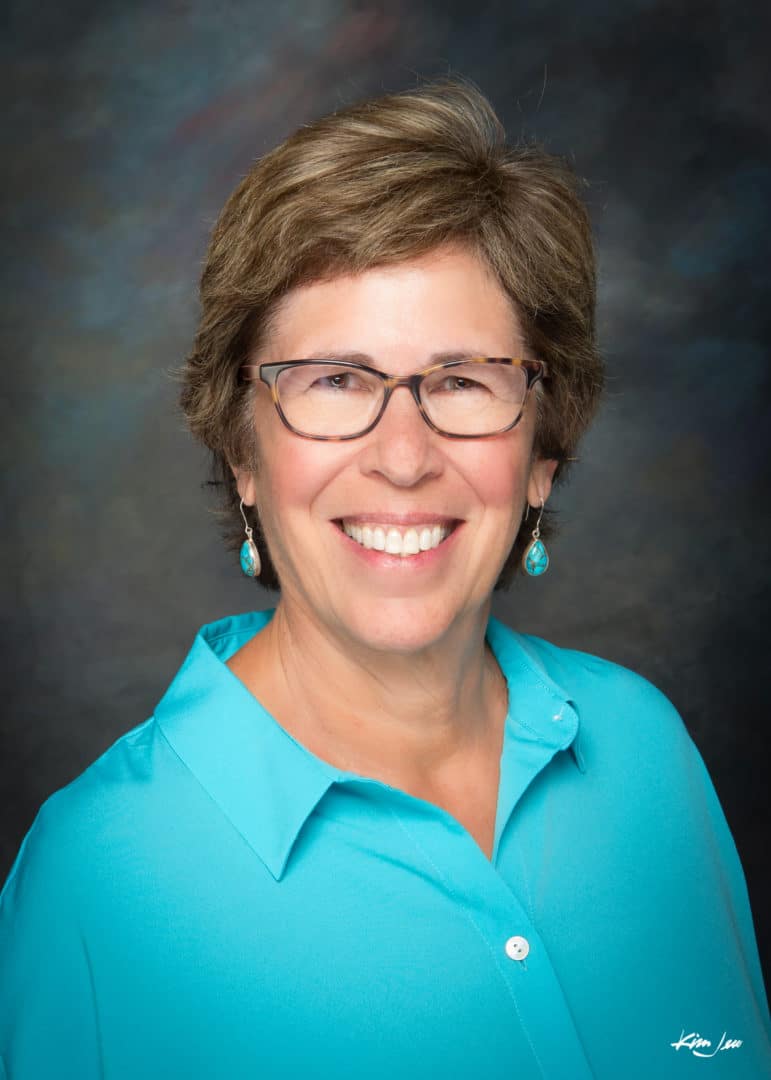 Jane Wishner is an attorney and health policy expert from Albuquerque, New Mexico who has had a diverse career in law, research and advocacy. Jane grew up in the reform movement, was active in youth group and camp, and has remained deeply engaged in synagogue and Jewish communal life. Social justice has been at the core of Jane's professional and volunteer work. She left the private practice of law to found and serve as the first Executive Director of the Southwest Women's Law Center in Albuquerque where she did extensive work in reproductive justice and health care access for women and girls. Most recently, Jane served as New Mexico Governor Michelle Lujan Grisham's Executive Policy Advisor for Health and Human Services.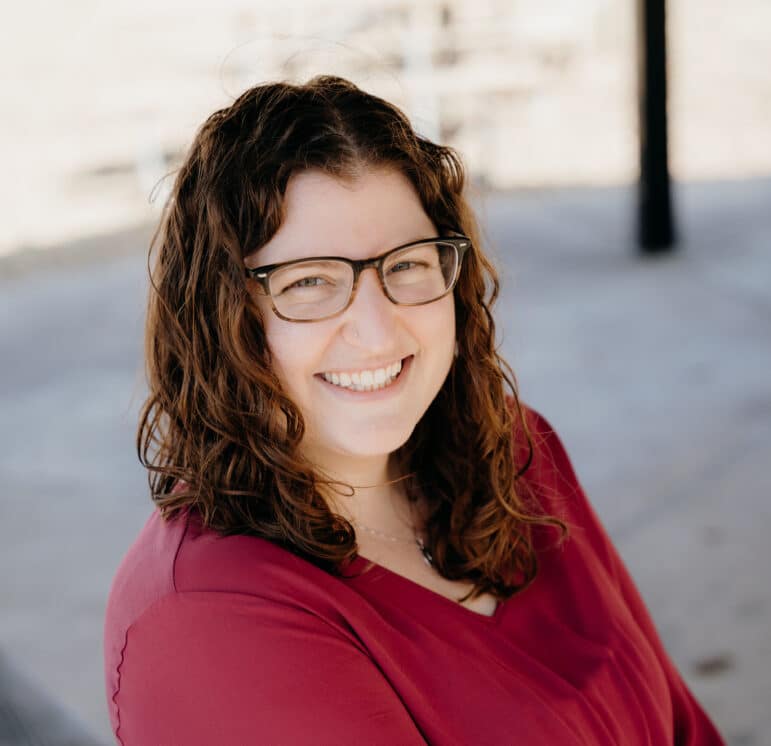 Amee Wurzburg (she/her) is currently the Program Director at Sacred Spaces where she leads work on youth safeguarding and organizational anti-harassment and discrimination efforts. Amee has over 12 years of experience working globally and domestically on sexual health and rights, violence prevention, and LGBTQI+ rights, and has worked in India, Kenya, South Africa, Brazil, and the United States. Her commitment to human rights and social justice has led her to focus her career on ensuring that all people are able to live with the right to bodily autonomy and live free from violence. Amee received her MPH from the University of North Carolina at Chapel Hill and a BA in History from Barnard College. She currently lives in Silver Spring, MD with her wife, two cats, and too many books to count.
Meet Our Past Mentors