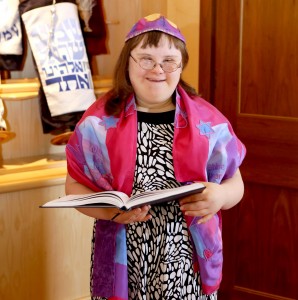 Miriam C.
Age: 17
Grade: 10th
Program: Rosh Hodesh: It's a Girl Thing! at Temple Emanuel of Baltimore in Reisterstown, MD.
Her slogan:
No second class Jews. Let us pray. Include us now. V'imru: Amen.
Miriam makes the case for gender equality at the Wall:
My name is Miriam.
We pray at home and at my Temple on Shabbat.
I want to pray at the Wall to show that all Jews can pray there.
We are all made like God.
Jews pray at the Wall.
I want to pray at the Wall, too.
Please include us all.
Thank you.
Hear her full statement in this video: