Moving Traditions has been selected for the tenth year for the Slingshot Guide to Jewish Innovation.
Here's what the Slingshot Guide says about Moving Traditions:
There are other youth programs for Jewish teens, to be sure, but none follow an ongoing mentorship model that engages teens to look at and explore the tough issues that define their lives now, including gender identity (programs and curricula for LGBT youth are in progress), peer pressure, gender equity and work-life balance. With the help of Moving Traditions, more teens are growing into adulthood with confidence, a sense of community and an enduring commitment to being a part of the Jewish community, however they identify themselves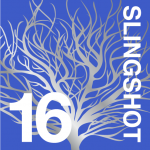 Slingshot Guide
Click here to see our page in the guide.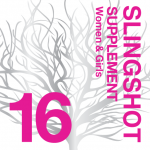 Women & Girl Supplement
Click here to see our page in the guide.
Click here for our press release.
About the Slingshot Guide
The Slingshot Guide, now in its eleventh year, was created by a team of young funders as a guidebook to help funders of all ages diversify their giving portfolios to include the most innovative and effective organizations, programs and projects in North America. The Guide contains information about each organization's origin, mission, strategy, impact and budget, as well as details about its unique character. The Slingshot Guide has proven to be a catalyst for next generation funding and offers a telling snapshot of shifting trends in North America's Jewish community – and how nonprofits are meeting new needs and reaching new audiences. The book, published annually, is available in hard copy and as a free download at www.slingshotfund.org.