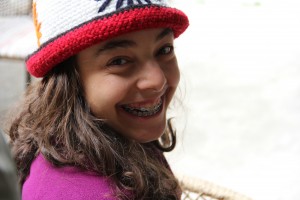 By Shira Pruce, The Times of Israel, December 30, 2013.
Eliza Moss-Horwitz, age 16, is a participant in Rosh Hodesh: It's a Girl Thing! in Northampton, MA. She will be joining Women of the Wall at the Kotel on Rosh Hodesh Sh'vat, January 2, 2013.

Eliza is a bright young woman with a clear vision for equality at the Kotel.