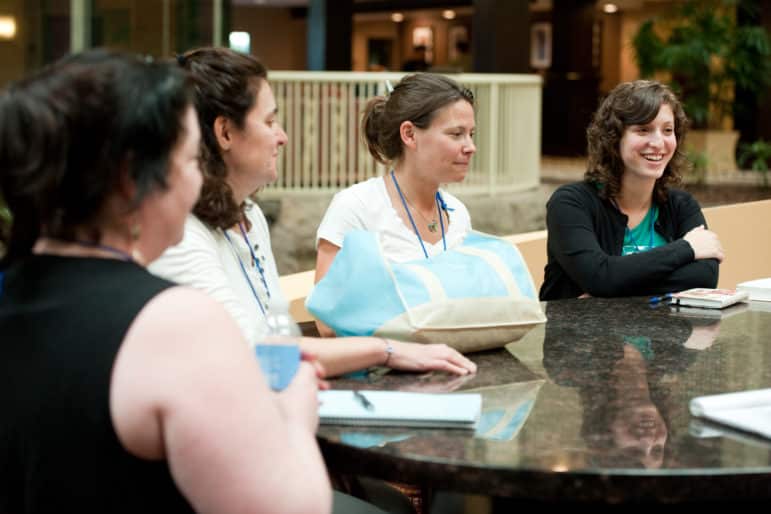 Send your educational team to a National Training Conference for Teen Groups and enrich your teen education program.
This training is intended for educators leading a Rosh Hodesh, Shevet, or Tzelem group. Trainees will learn:
Moving Traditions' unique pedagogy and approach to working with teens
Best practices for facilitating a group
How to use our curriculum (and make it your own!)
Online Conferences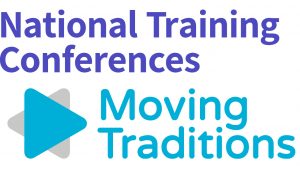 The format of our conferences includes asynchronous learning and a one-hour live orientation session prior to the full cohort training. The full cohort training takes place over two days, with some preparation time between Days 1 and 2 for participants. All sessions must be completed in order to be considered trained. For our partners, the cost for training is $50.00 per person, payable at the time of registration.
Stay tuned for 2023 training dates.
Testimonials
…a lot of people in the room might be thinking that they can just gather a group of girls or boys with a skilled facilitator and replicate what Moving Traditions is doing. We have been a Moving Traditions partner since the very beginning, but we were content to do our own thing. As a result, the program lacked real impact. When Nicole got to town, she made contact with us to do "quality control." And that's exactly what happened when we started more meaningfully engaging with Moving Traditions: QUALITY control. By taking advantage of the evolving curriculum, the facilitator sessions, and the expertise of our regional director, our program is more robust, more educationally sound, and is making a real impact. The Moving Traditions staff and materials are a necessary piece of the puzzle.

–Rabbi Mara Young,
Woodlands Community Temple, White Plains, NY
The training is offered by a team of passionate, dedicated and high-energy professionals with a thoughtfully designed curriculum. The Moving Traditions team strives to arm Jewish educators (at all levels) with an accessible approach for facilitating as leaders/supervisors while igniting their love and interest in nurturing the growth and development of girls and boys.

–Group Leader Trainee, Lexington, MA
Attending the Moving Traditions conference in Denver was a life-changing experience… I feel now, going forward into my group, that I am ready for the wonderful and rewarding challenges that will come my way.

–Group Leader Trainee, San Diego, CA
No matter how long you have worked with teens, no matter how well you think you understand teens, attending a Moving Traditions training will take your work to a new level.

–Group Leader Trainee, Lexington, MA