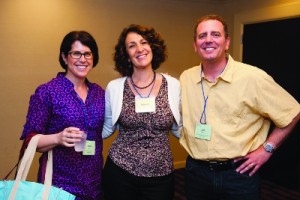 Moving Traditions is a non-profit educational organization whose work is made possible by professionals as well as by volunteers — parents,  grandparents, and lay leaders who care deeply about Jewish community and pre-teen and teenage girls and boys.
Collectively, we can do more to guide adolescent girls and boys through adolescence within Jewish community.
By focusing on gender expectations and gender norms, we draw attention to the challenges that pre-teens and teens face in a world that continues to narrowly define femininity and masculinity — and from body image to friendship to romantic relationships and to academic stress.
By training mentors to convey Jewish values and a gender lens to teens, we counter negative peer pressure and cultural stereotypes with a meaningful and Jewish alternative community.
You can help:
Communicate
Sign up for periodic email updates on our work. Follow us on social media and help us spread the word.
Connect
Speak with Jewish communal leaders, rabbis, and educators about bringing Moving Traditions programs to a wider number of teens. We are interested in reaching out to new communities and to adding groups with existing partners. Please contact Sarah Fox to find out how we can help you bring our work to girls and boys you care about.
Contribute
Support Moving Traditions with a tax-deductible contribution. Your tzedakah helps Moving Traditions apply a gender lens and Jewish values to the challenges of teens' everyday lives. In the process find meaning and connection in Jewish community.