The Meyer-Gottesman Kol Koleinu Teen Feminist Fellowship is a distinctive opportunity for young Jewish feminists (10th through 12th grade) to learn how to effectively speak their minds and create the change they want to see in the world.
Offered in collaboration with NFTY and with support from USY, this year-long fellowship invites teens of all genders to learn how to apply a Jewish feminist lens to the world, ask powerful questions, deepen their knowledge about social change, and amplify their voices to share their beliefs and express a call to action. Finally, fellows hone their skills by creating a tangible social change project.
During the year, fellows will meet monthly through virtual meetings where participants learn from and teach one another in a supportive Jewish feminist community. We'll also get together virtually and in-person (assuming the safety of travel) a few times throughout the year to meet our mentors, work on projects, and to celebrate our work.
Become a Kol Koleinu Fellow
The 2023-2024 application is still open for teens from the Bay Area, CA. All other geographic regions are closed for this application cycle.
"This program gave me the opportunity to meet so many amazing young people and showed me how my perspectives on Judaism and feminism can help me make the world a better place."
– Kol Koleinu alum
Program Details
Throughout the Kol Koleinu fellowship, participants will teach & learn, connect, and create. The fellowship experience includes:
1. Peer-Teaching
Fellows will self-select a specific social justice or current event topic to teach through a Jewish feminist lens. Peer learning sessions are teen-led with participants learning by crafting and leading activities and discussions for their peers. The peer-teaching element of the fellowship helps fellows to experience facilitation and public speaking as an activism strategy and increase their knowledge about feminism.
Examples of potential peer-teaching topics include: Feminism & Jewish tradition, feminist approaches to leadership, feminist approaches to violence, body image, gender representation in politics, transfeminism, men and feminism, economic equality, and more.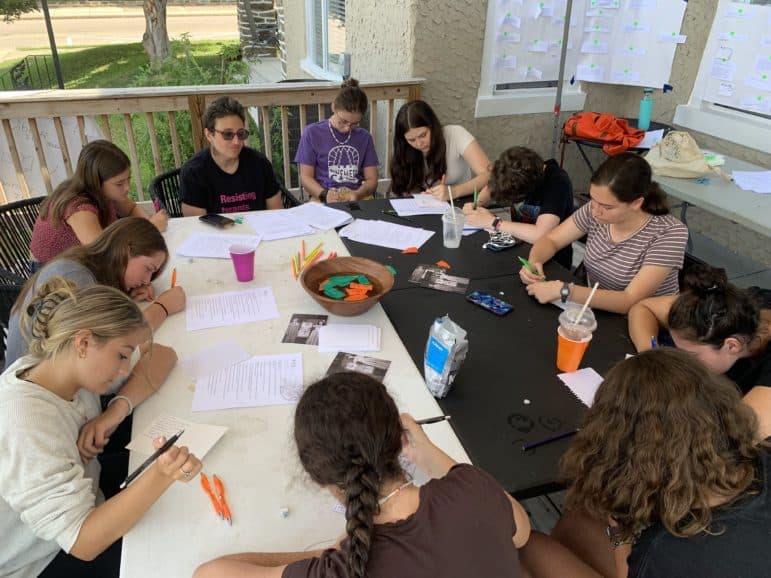 2. Immersive Community Building
Kol Koleinu will kick off with an in-person gathering (assuming the safety of travel). We will build community and begin exploring fundamental pieces of feminist & Jewish knowledge and ritual as well as social change strategies.
In our virtual programming in separate regional cohorts, facilitators will model what virtual teaching can look like for our fellows before they dive into their own peer-taught sessions.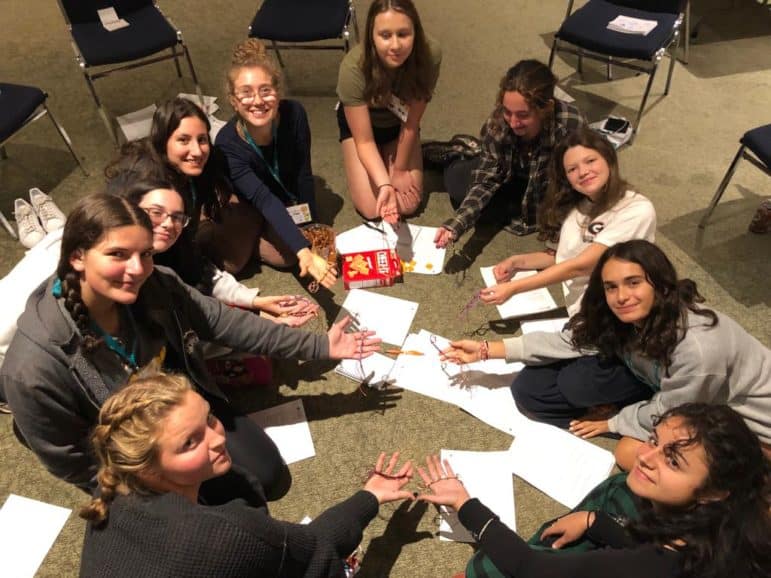 3. Creating a Feminist Social Change Project
Kol Koleinu fellows will further develop their activism skills by creating a social change project that bring their learning, passions and leadership to the greater Jewish teen community and beyond.
Small groups of fellows will work together with a hand-selected Mentor who can guide and support their social change project development as well supporting the teen Fellows' own development as leaders and activists in their communities.
Through the social change project process, Fellows will experience the power of working with others, learn successful organizing skills, practice public speaking and writing on an issue about which they feel passionate, and learn through doing about the various kinds of leadership necessary for different phases of a campaign or project.
Examples of potential projects include: social justice campaigns, educational events, events for programming for students, creation of toolkits for congregations, creating a feminist zine.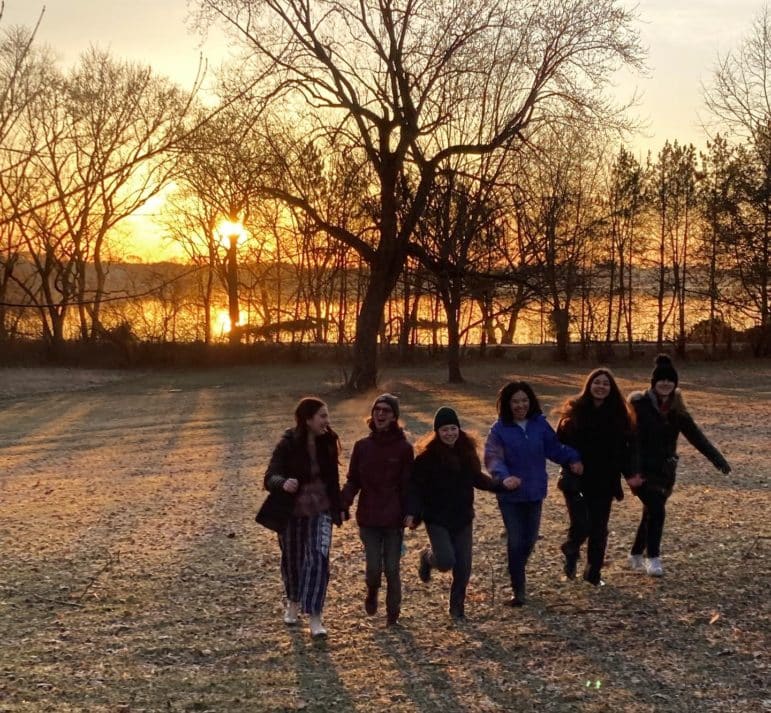 "My Kol Koleinu project really gave me the skills and confidence to continue my activism work. Right now, I am in the midst of working on a presentation on transgender inclusion in feminist spaces for my college, and I find myself building off the things I learned from my time [in Kol Koleinu]."

– Kol Koleinu alum
Background
Kol Koleinu: All Our Voices (pronounced like "coal coal-ay-nu")
The name Kol Koleinu was created as way to signal a feminism that is gender inclusive and a vision of a community that truly elevates and celebrates all voices. In many Jewish communities in the past, and in some still today, the voices of women and sexual and gender minorities have been quieted, silenced and/or sexualized.
This program envisions a community where all voices are heard and taken seriously, and where teens of all genders work together or side by side to make change in our lives and in the world.
Teens from all streams of Judaism are welcome and encouraged to participate.
Funding Partners
Donate
Your gift to Moving Traditions emboldens Jewish youth to thrive through the pursuit of personal wellbeing (shleimut), caring relationships (hesed), and a Jewish and feminist vision of equity and justice (tzedek).