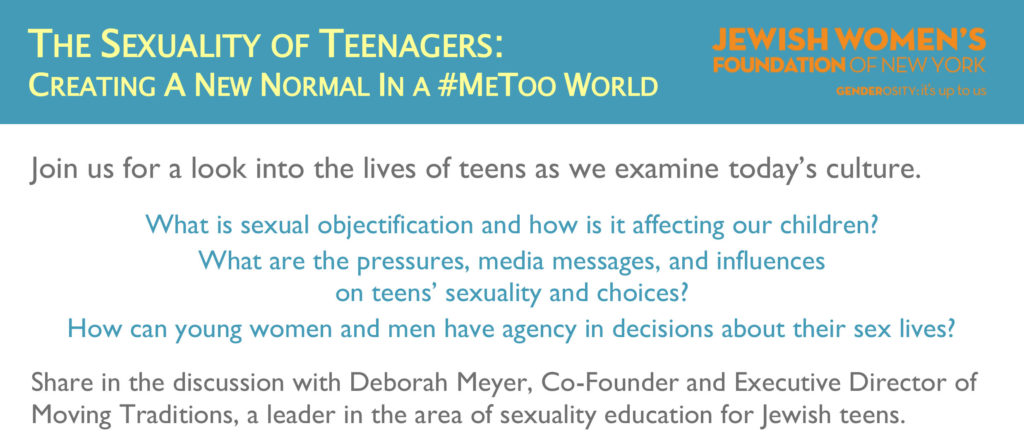 Please join Moving Traditions and the Jewish Women's Foundation of New York as together we examine the experience and impact of today's culture on Jewish teens. Deborah Meyer, founder and CEO of Moving Traditions will guide us in a conversation exploring core questions:
What is sexual objectification and how is it affecting our culture?
What are the pressures, media messages, and influences on teens' self-image and choices?
How can young people of all genders find agency in making authentic decisions about their intimate experiences? How we can we, as adults support them?
Wednesday, May 30, 2018
5:30 – 7:00 p.m.
130 East 59th Street, NYC