by Ryan Torok, Jewish Journal, November 11, 2015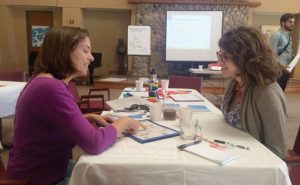 With the support of a more than $4 million matching grant from the Jim Joseph Foundation, along with financial assistance from the Jewish Community Foundation of Los Angeles, The Jewish Federation of Greater Los Angeles is developing the Los Angeles Jewish Teen Initiative as part of an extensive outreach effort to Jewish teens who otherwise would not be involved in Jewish life.
"The goal is to engage 2,000 to 3,000 local Jewish teens in meaningful Jewish experiences," Josh Miller, senior program officer at the Jim Joseph Foundation, said in a phone interview.
Representatives of BBYO, formerly B'nai B'rith Youth Organization, Camp JCA Shalom, Moving Traditions, JQ International, Shalom Institute, Stephen S. Wise Temple Freedom School, Jewish Big Brothers Big Sisters of Los Angeles and the Westside Jewish Community Center are among the first organizations included in this effort. The Federation will have worked with more than 20 organizations by the time the entire initiative concludes in nearly five years.