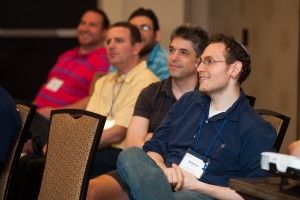 By Meredith Jacobs, Washington Jewish Week, August 1, 2012
It starts with a game. One that's cooperative and not competitive.

Or it starts with food preparation. Food is always a good way to begin. Bottom-line, it starts with something physical. It can't start with talking. It can't start with stillness. The banter that occurs during the activity breaks the ground for the deeper conversation.