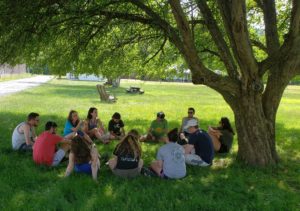 In the wake of #metoo, many summer camps are revising staff policies and sending clear messages to staff that harassment and coercion will not be tolerated.
Those actions are important steps in creating a safer environment at camp – but to be truly effective, camp leaders must not only communicate clear policy.  They must work with staff to address some of the most challenging, often hidden, social dynamics of camp. That is the work of Moving Traditions' new camp initiative, CultureShift.
Many pre-teens and teens at camp still feel intense pressure to conform to very specific codes of dress, speech, and behavior based on being male or female.  Pressure to say who you have a 'crush' on, to act in a sexual manner or even to engage in sexual activity are commonplace at camp and are too often ignored or even encouraged by junior staff. While camp is a safe place for many adolescents to explore emerging desires and romantic interest, for others the camp environment can reinforce harmful pressure to hook up for reasons of status and fitting in.
In 2018, Moving Traditions quickly ramped up our camp work and led a one-day, train-the-trainer conference, on behalf of the Foundation for Jewish Camp on issues of Gender, Power, and Sex for professionals from ninety North American camps. In the post-conference surveys, 84% of attendees said that the training helped them identity sexism at camp and 94% said they came away with tools for staff training.   However, there was also a sense that the serious issues that #metoo raised for summer camps were just beginning to unfold, and that it will take more time and a sustained effort to build an appropriate, Jewish-values-based approach to shaping healthy camp culture.
In response, Moving Traditions created a diverse advisory board of camp professionals from across the country to help us deepen, refine, and focus our training tools specifically on Jewish overnight camps that serve middle school and high school aged campers.
In April 2019, 15 leaders from 9 camps participated in our first two-day 'train-the-trainer' institute and began the process of piloting new staff training tools for the summer. These tools are currently being evaluated and revised for a training retreat for camp professionals that will take place January 13-14, 2020 in South Florida.
Journalist Esther Kustanowitz wrote about the impact of CultureShift during the summer of 2019. You can read more about the project in the JTA and Jewish Exponent.
If you are interested in learning more about this initiative, contact Eve Berger at dbrenner@movingtraditions.org.
Training For Camp Professionals
Moving Traditions greatly appreciates the following Foundations who are among the supporters of the important work of CultureShift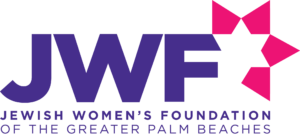 FGI Foundation, a supporting foundation of the Jewish Federation of Cleveland
The Genesis Prize Foundation and the Jewish Funders Network
Simha and Sara Lainer Family Foundation
Lasko Family Foundation
New Venture Fund's SafetyRespectEquity Coalition