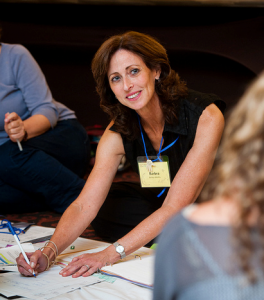 Each summer, Moving Traditions holds a three-day national training to develop a new cadre of group leaders to facilitate Rosh Hodesh and Shevet Achim, our programs for middle and high school girls and boys. The group leaders come from synagogues, JCCs, and other institutions and are from all walks of life, including rabbis and professional Jewish educators, as well as lawyers, social workers, physicians, and artists, both paid and volunteer, who come from across the spectrum of Jewish life – Orthodox, Secular, Reform, Conservative, and Reconstructionist. Our training for these new group leaders is consistently rated highly. Last year, 93% of participants felt that the training inspired them to take a new approach to mentoring Jewish teens and 97% reported that the training had enriched their own Jewish education.
In 2016, Moving Traditions trained 76 new group leaders who will be leading programs in synagogues, Hebrew High Schools, Jewish Day Schools, and JCCs across North America.
If you are interested in attending our upcoming national training or in sending an educator or volunteer mentor to attend, please contact Sarah Fox for more information.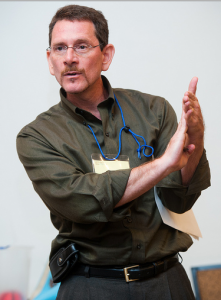 Customized Training for Jewish Organizations
Moving Traditions trains mentors and educators in the essential skills required to connect pre-teens and teens to the Jewish stories, texts, and rituals that speak to their challenges as young adults. Bringing research to light, sharing best practices, and conveying the insights from a field-tested curriculum, the Moving Traditions team is able to share a pioneering approach to both girls and boys education.
In the last year, Moving Traditions has provided professional training and development for over a dozen organizations, including national organizations such as the JCCA (Jewish Community Center Association) Merrin Teen Fellows Program, the Conservative Movement's Jewish Educator's Assembly, the Reform Movement's NFTY Youth Worker Convention, and Young Judaea's national teen camp Tel Yehuda. In addition, Moving Traditions' staff teach at a wide range of local events and conferences.