Moving Traditions Chai Benefit
April 27
@
7:00 pm
–
9:30 pm
EDT
Honoring Tami Astorino & Celebrating 18 Years of Purpose
What an inspiring evening!
At our 2023 Chai Benefit, we celebrated 18 years of impact on Jewish youth and honored the incredible Tami Astorino for all the ways she's helped Moving Traditions grow since the beginning.
If you attended, we hope you felt connected in mind, body, and spirit by experiencing a bit of Moving Traditions' programs like Rosh Hodesh. In thinking back to your own teenager selves and the ways you have grown, we hope you felt inspired to support the teens in your lives and help them to flourish.
If you missed the program, or just want to relive it, we invite you to watch the recording. Take a look at the beautiful messages of support in our tribute journal, and learn more about Tami's contributions in this tribute video.
If you feel inspired, you can still make a gift in honor of Tami and Moving Traditions' 18 years of impact.
Thank you for supporting Moving Traditions as we work to embolden twice as many youth to thrive by 2025 through programs that build their sense of self, caring connections, and tools to change the world.
---
In-person event: The Merion Tribute House, 625 Hazelhurst Ave, Merion Station, PA 19066
Add IN-PERSON event to Calendar
Virtual event: 8 – 9 pm EST, via Zoom
Add VIRTUAL event to Calendar
Honoring Tami Astorino
Since our founding 18 years ago, Moving Traditions has emboldened more than 31,500 Jewish teens through impact-focused programs at the intersection of Judaism, wellbeing, and gender.
Join us to celebrate our "Chai" anniversary and Tami Astorino's unparalleled passion and commitment to the work of Moving Traditions as, together, we help Jewish youth thrive.
In-person:
The Merion Tribute House, 625 Hazelhurst Ave, Merion Station, PA 19066
7 p.m. – Light Dinner
8 p.m. – Interactive Experience facilitated by Tami and Moving Traditions' staff, then Celebrating Tami
9 p.m. – Dessert
Virtually:
Zoom (link sent after registration)
8 p.m. – Interactive Experience facilitated by Tami and Moving Traditions' staff, then Celebrating Tami
No‑stress dress code; come as you are. Dietary laws will be observed. For more information, please contact Lisa Gersten at (646)‑269‑1550 or LGersten@MovingTraditions.org.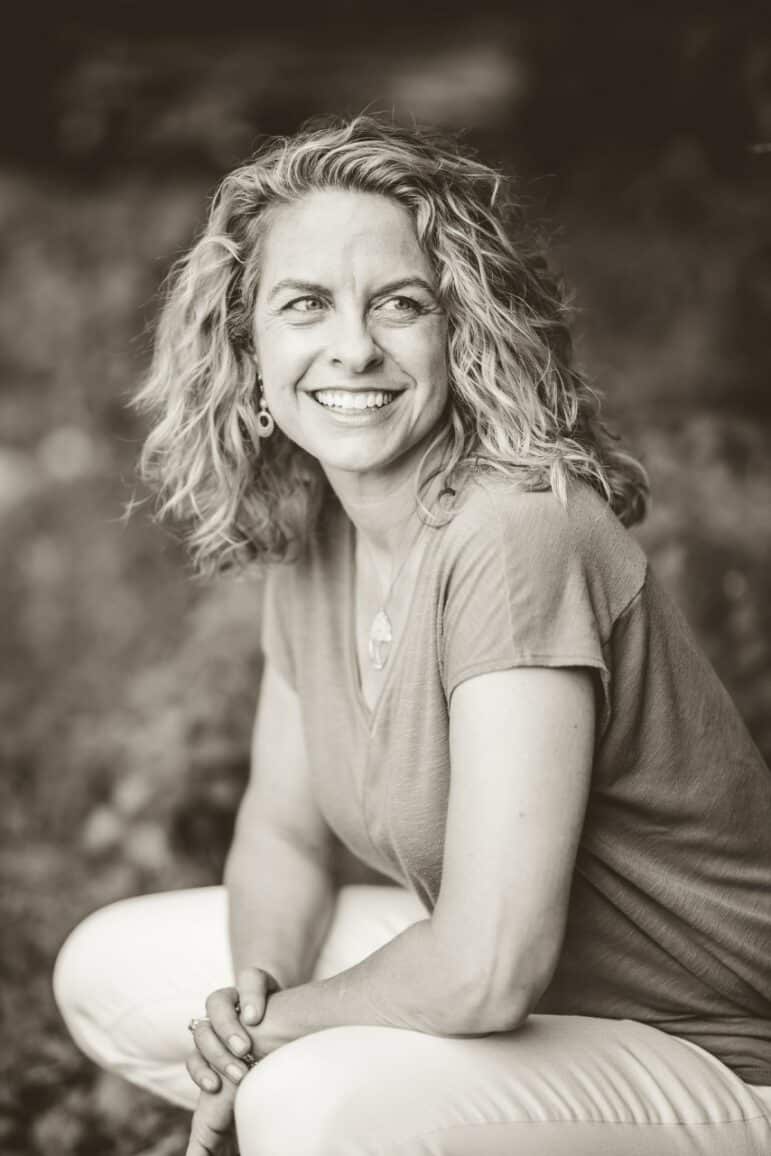 Tami Astorino
Tami Astorino has been a central part of Moving Traditions since the very beginning, 18 years ago.
She facilitated three Rosh Hodesh groups, gathering monthly with girls throughout their middle and high school years. These "girls" are now young adults who still talk about the indelible impact Tami had on their lives. In addition to being a group leader, Tami spent years working with Moving Traditions, providing her expertise in teen development and Jewish communal life. With unparalleled joy and energy, she helped write the Rosh Hodesh curriculum and developed Moving Traditions' training institutes. She taught hundreds of educators and clergy how to understand the needs of Jewish teens and support them with Moving Traditions' programs.
Through her work at Moving Traditions – and with 18Doors (formerly Interfaith Family), as well as her numerous volunteer roles at the Jewish Federation of Greater Philadelphia – Tami has served as an articulate and persuasive ambassador for our organization, for the teens we serve, and for the Jewish and feminist values that we embody. Seven years ago, Tami launched her own business, Rise Gatherings, retreat experiences for women, but she never stopped supporting Moving Traditions. In 2020, Tami joined the Moving Traditions board, chairing the development committee as it navigated the challenges of the Covid-19 pandemic and enriching the board with her tremendous insight, interpersonal skills, and passion for the work.
Tami lives in Maple Glen, PA with her family. Her daughter and son participated in Moving Traditions' Teen Groups, Rosh Hodesh and Shevet.
Benefit Committee
We deeply appreciate the generous support from the many individuals honoring Tami Astorino and Moving Traditions by joining the Benefit Committee.
Event Chairs:
Tracy Gordon • Julie Axelrod • Melissa Anderson* • Rabbi Darcie Crystal*
Visionary
Anonymous • Rabbi Darcie* & Jonathan Crystal • Sally Gottesman* • Sheryl* & Chip Kaye • Mary & Nathan Relles
Leader
Tami,* David, Eden, & Michael Astorino • Alisa* & Dan Doctoroff • Elyse* & Scott Everett • Hope* and Adam Suttin • Jasmine* & Rob Tarkoff
Builder
Madelyn Bucksbaum Adamson* & Allen Adamson • Suzanne* & Richard Feld • Rabbi Lori Koffman* • Susanna Lachs & Dean Adler • Bethany* & Garett Shiner • Bobby* & Molly Zuker
Changemaker
Rabbi Noah* & Tammy Arnow • Renée Sackey* • Robbi & Bruce Toll
Innovator
Julie & Rob Axelrod • Frank Chudnow* & Margie Patlak • Tracy & George Gordon
Supporter
Jan & Pete Albert • Lauren Albert Ravitz • Marcy and Daniel Bacine • Rabbi Carole Balin* & Michael Gertzman • Eileen Chudnow • Mark & Jill Fishman • Mindy & Thaddeus Fortin • Mignon & Jim Groch • Jennifer Groen & Ami Dolev • Kathy Gubernick • Beth & David Joseph • Shuli Karkowsky* & Avi Rabinowitz • Rabbi Dena Klein* & Dr. Jonathan Harris • Jonathan Krasner* & Frank Tipton • Daniel, Aiven, Parker, Gray, & Lane Relles • Amy, Ben, Ethan, Emma, & Aviva Relles • Lisa and Doug Schoenberg* Sarah, Jeff, Ruby, Siena, & Josie Vogel • Robin & Greg Zappin
Friend
Rebecca Aqua & Seth Rosen • Barbra Berley-Mellits & Bart Mellits • Robyn & Adam Cohen • Marla & David Kepniss • Mimi Leitner • Deborah Meyer* • Rachel & Tink Rainbow • Amy, Jake, Max, & Foster Schrader • Nancy Steinhouse & Robert Rosenthal
*Current or former Moving Traditions board member
List current as of March 7