Where We Find the Best Stress Relief for Teens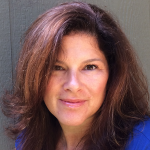 By Beth Tigay, URJ Blog, May 17, 2016.
We believe it is our responsibility as a Jewish community to offer our teens guidance in developing stress management skills as they grow into young women and men. Recently, we asked parents who are new to our programs, "Rosh Hodesh: It's a Girl Thing!" and "Shevet Achim: The Brotherhood," which of the issues that their teens are facing concern them most. Their top three answers were academics, social media, and stress.
Categories: In The News, Press Releases