A Call to Justice by Isaiah and by Jewish Youth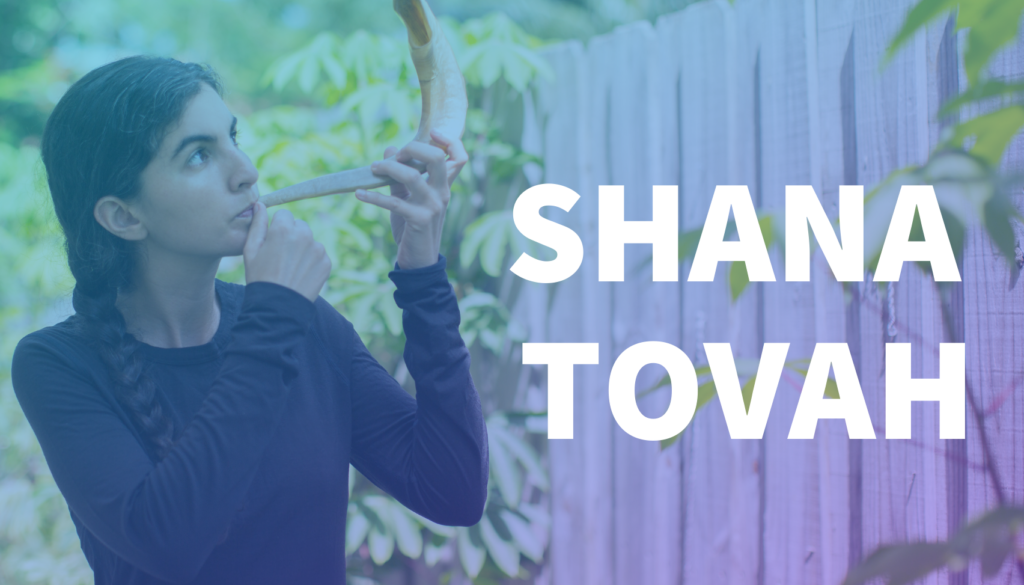 These are challenging times for everyone, and for preteens and teens especially. The COVID-19 pandemic has delayed or radically altered b'nai mitzvah ceremonies, closed summer camps, and inserted screens between Jewish youth and their classmates and friends.
With the losses, uncertainty, and loneliness, and a growing awareness of systemic racism, class differences, and the pain they cause, many Jewish youth are feeling extreme stress, grief, and even trauma.
And yet, many Jewish youth are finding ways to respond to the social inequities that the virus and the racial justice movement have exposed, and many are finding deep meaning in helping their families and friends.
This Yom Kippur, Moving Traditions is lifting up the voices of three young people who participate in our programs to call our collective attention to the many ways in which our society is broken and in need of repair.
Like the prophet Isaiah, teens are asking the question, "Is this the fast I want? A day for people to starve their bodies…No!" [see full text below], as they challenge us to take collective action to address the many ways in which our society is broken and in need of repair.
---
Danielle Gruber
Kol Koleinu Fellow, 12th Grade, Great Neck, NY
As a teen whose feminist and Jewish values inform most, if not all of my decisions, I would like to call on all Jewish teens — especially those who are, or will soon be eligible to vote — to take action. This Yom Kippur, the sin we need to repent for is not doing all we can to participate in our democracy, for standing idly by instead of being active in our communities. Women suffragettes and civil rights activists fought against discrimination and systematic oppression to bestow their posterity, us, with the ability to make change in our own time, to keep the movement of social justice progressing onward.
Today, we still struggle with issues such as voter suppression and minority disenfranchisement. Those of us who can vote, or are able to with relative ease, have a responsibility to fight for the changes we want to see. In light of the recent passing of Justice Ruth Bader Ginsburg — a champion of gender equity, racial justice, and voting rights for all — it is crucial that we honor her legacy and use the power we have to make our voices heard. As the rabbinic sage Hillel the Elder famously said, "If I am not for myself, who will be for me? If I am only for myself, what am I? If not now, when?"
Want to learn more about Voting with a Feminist Lens? Click here to view resources from Danielle's three-part workshop for soon-to-be and newly-registered voters on how to make their votes meaningful. 
---
Genevieve Kennebrae
Kol Koleinu Fellow, 12th Grade, Colorado Springs, CO
The streets and the media ring with the voices of the burdened, dying, and oppressed as they fight for the right to breath, live, and survive. As kids are locked in cages, people are murdered by a corrupt system, and Uyghur Muslims are held captive, converted, and murdered, what can we do as Jews and Americans to do better and be better? Performative activism isn't the answer, but standing up for the oppressed and speaking out about injustice is. It's easy to post a black square on your Instagram to show support, but how are you being proactive in the fight towards equality? In an age of technology, you can do your part by signing petitions, donating your time and money, and using your social media platforms to amplify voices and spread information. Silence is deadly, and it's imperative to use your voice when others are being unheard. We say never again, but sit back and watch something similar that was once done to us happen to Uyghur Muslims in China. We read "all men are created equal," but sit back and watch as black men and women are being murdered by the people meant to serve and protect us. We sought kindness and compassion during our hours of need throughout history, but sit back and watch as children are ripped away from their refugee families and forced to live in cages. This Yom Kippur, recognize your privilege and use it to fight for the people who can't, because as Americans and Jews, it is our responsibility to speak for the voiceless.
---
Gideon Goldberg
Shevet Participant, 9th Grade, Los Angeles, CA 
In my opinion, the fast that G-d commands of us in these horrible times is to treat every one of a different race the same as you treat your own. While stuck inside our homes due to a wretched pandemic, we have witnessed time after time the bigoted and malevolent acts of police officers who brutally attack and murder innocent black men and women all across the country. These men and women cannot be lost in vain. As the restrictions on the virus lessen, that should be our cue to stand up and fight for our black brothers and sisters.
As Isaiah the Prophet once said, "Let the oppressed go free, their bonds broken." Black Americans have gone through so much over so many years, from slavery in the south to Jim Crow in the 1900s, to today, where there is still institutional racism in our systems. It is our duty to relieve Black Americans from their "bondage."
They deserve the same rights and freedoms as you and me.
---
Isaiah 58
Translation by Rabbi Rachel Barenblat
"Is this the fast I want?
A day for people to starve their bodies?
Do I want you to bow your heads like the reeds,
to mortify your bodies
with coarse cloth and ashes?
You call that a fast, a day
when Adonai will look upon you with favor?"
"No!
This is the fast I want:
unlock the chains of wickedness,
untie the knots of servitude.
Let the oppressed go free,
their bonds broken.
Share your bread with the hungry,
and welcome the homeless into your home.
When you see the naked, clothe them.
All people are your kin:
do not ignore them."
"Then you will shine like the dawn,
and healing will rise up within you.
Your righteousness will vindicate you;
the presence of God will guard your safety.
Then, when you call, Adonai will answer.
When you cry out
God will say, 'Here I am.'"
"If you banish oppression,
scornful finger-pointing and hateful speech;
if you offer compassion to the hungry
and sustenance to the famished;
then your light will shine in the darkness,
your gloom will disappear like fog at noon.
Adonai will guide you.
God will slake your thirst when you are parched,
God will give you strength
deep in your bones.
You will be like a watered garden,
an unfailing spring.
You will rebuild yourselves,
you will restore foundations laid long ago.
You will be known
as one who restores what has fallen."