Moving Traditions Returns to Broadway: Jagged Little Pill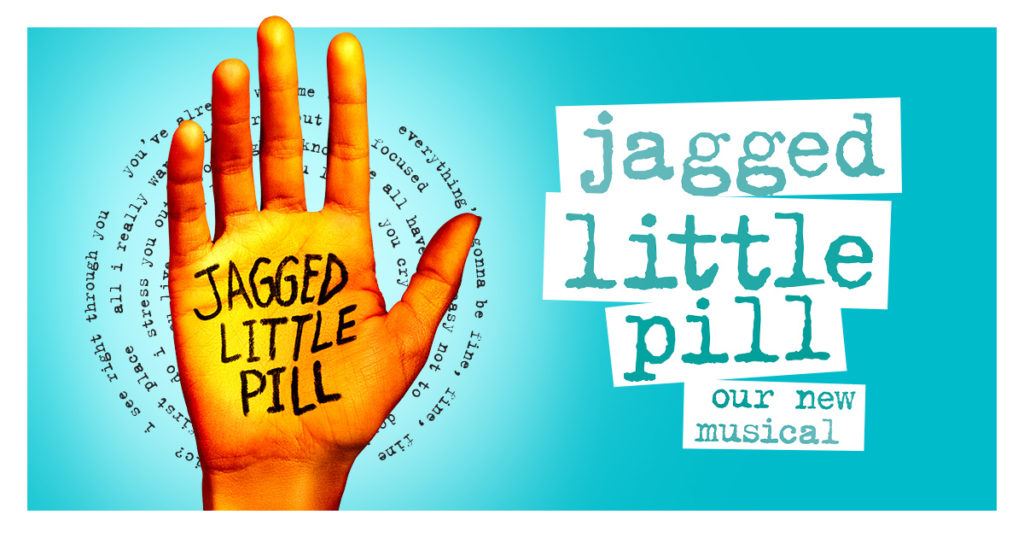 Moving Traditions is thrilled to announce a day of theatre and discussion at one of the most anticipated shows of the season — Jagged Little Pill!
Inspired by the powerful themes and emotions of Alanis Morissette's Grammy Award-winning album, Jagged Little Pill is a "big hearted musical that breaks the mold" and hailed as "the most woke musical since Hair" (The New York Times).
We will begin at 12:00 p.m. with a pre-show lunch and workshop, "Don't Be Alarmed if I Fall," which will focus on helping teens to maintain balance in a world of achievement culture and other stresses, and then head over to the performance of Jagged Little Pill.
Sunday, March 1, 2020
12:00 p.m. Pre-show Workshop/Lunch/Ticket pick up
Manhattan Theatre Club, 311 W. 43rd Street, NYC
3:00 p.m. Performance
Broadhurst Theatre, 235 West 44th Street, NYC
For questions or more information, contact Lisa Gersten, Chief of External Relations.
PLEASE NOTE: the show is recommended for children 14 and up; kids 4 and under not allowed in the theatre. Themes include: addiction, sexual assault/#MeToo, transracial adoption, gender identity, and more.
About the Show
The Healys are a picture-perfect family – but looks can be deceiving. When the cracks beneath the surface begin to show, they must choose between maintaining the status quo or facing harsh truths about themselves, their community, and the world around them. Featuring Morissette's iconic songs including "Ironic," "You Oughta Know," and "Hand In My Pocket," plus brand-new songs written for the show, JAGGED LITTLE PILL comes to the stage with music supervision, orchestrations, and arrangements by Tom Kitt (Next to Normal), and choreography by Olivier Award winner and frequent Beyoncé collaborator Sidi Larbi Cherkaoui.
Tickets
Categories: Past Events