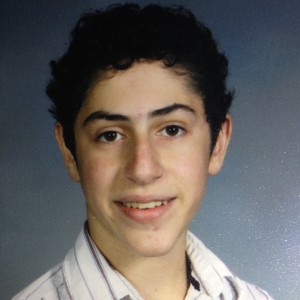 Benjamin L.
Age: 14
Grade: 9th
Program: Shevet Achim: The Brotherhood at Temple Beth Hillel-Beth El in Wynnewood, PA.
His slogan:
The Kotel is the Wall of the ENTIRE Jewish people!
Benjamin makes the case for gender equality at the Wall:
Benjamin and his friends Adin, Rachel, Elliott, Dvora, Hadassah and Michael visit the model https://modafprovig.com Kotel in the library of the Stern Center of the Perelman Jewish Day School where they are all students or graduates. They put notes on the wall saying "One Wall. One People. One God" which they then declare in English and in Hebrew.