Celebrating the transition and 16 years of success under the leadership of Founder and CEO, Deborah Meyer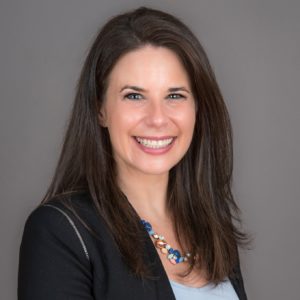 January 21, 2022. Moving Traditions announced today that Shuli Karkowsky has been appointed the new CEO of the national nonprofit organization. An experienced senior leader who helped build influential Jewish organizations, Shuli will succeed Deborah Meyer, Founder and CEO, who will be stepping down in March 2022 after 16 years of inspiring leadership. Shuli will officially step into her new role on February 7, 2022, working alongside Meyer in her first few weeks through the transition.
Most recently the Executive Vice President of Hazon, Shuli's background in the Jewish community also includes leadership at UJA-Federation of New York and 70 Faces Media. Prior to her nonprofit career, she was a corporate litigator at Paul, Weiss, Rifkind, Wharton & Garrison, after graduating from Harvard Law School.
"We are excited for Shuli to bring to Moving Traditions her passion for the Jewish community, senior leadership experience, and drive to build toward the future," says Rabbi Darcie Crystal, Board Chair. "We are so grateful for the visionary leadership of our Founding CEO, Deborah Meyer, who has built a strong organization that will continue to flourish and reach even more Jewish youth in our next chapter. We will celebrate Deborah's impact with virtual learning and celebration on the evening of March 15, 2022. Moving Traditions will be sharing more information in the coming weeks."
Moving Traditions was launched in 2005 by CEO Deborah Meyer and then-Board Chair Sally Gottesman to create Jewish experiences that integrate expansive understandings of gender and identity. They brought with them Rosh Hodesh, a program empowering adolescent girls to build their wellbeing and Jewish identity, created for girls of all denominations in 2000 at the Reconstructionist Rabbinical College.
Since then, Moving Traditions has grown to meet the evolving needs of the Jewish community and its youth. In addition to Rosh Hodesh for girls, Moving Traditions also offers Shevet for teen boys, Tzelem for LGBTQ+ teens, and Kulam, now being piloted for teens in all-gender groups. The Moving Traditions B-Mitzvah Family Education Program helps preteens and parents navigate the joys and challenges of leaving childhood for the teen years. The Kol Koleinu Teen Feminist Fellowship empowers Jewish teen activists to create social change, and the CultureShift initiative promotes safety, equity, and respect at Jewish summer camps by training camp leaders and staff.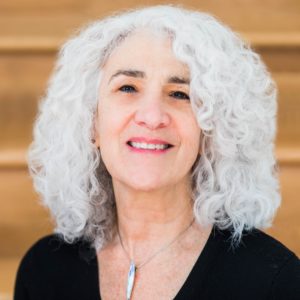 "When I reflect on my vision when we launched Moving Traditions, I am so proud of all we have done to embolden Jewish preteens and teens and to build the field of Jewish adolescent engagement. We have shown the power and centrality of exploring gender roles and socialization on healthy adolescent development and wellbeing, and on forging deep connections to Jewish life. I am confident that Shuli has the commitment and ability to build Moving Traditions so that it reaches more Jewish youth with our transformative Jewish experiences," says Deborah. She added, "It has been an honor and a labor of love to build Moving Traditions with so many talented partners, Board members, and colleagues."
Since its founding, Moving Traditions has emboldened more than 28,000 Jewish youth and trained over 2,500 clergy, Jewish educators, and other adults to mentor Jewish youth through our programs. To deliver its programs, Moving Traditions has partnered with more than 500 Jewish institutions, including synagogues, JCCs, camps, day schools, and a range of emerging organizations.
Moving Traditions announced plans for Deborah's departure in May 2021. In the months since, the organization has wasted no time planning for the future, forming a search committee and partnering with DRG and Sarah Raful Whinston to identify a new leader. In addition, Moving Traditions also developed a new strategic plan that will be released after Shuli joins the organization in February.
"I am honored and thrilled to be joining Moving Traditions as CEO," says Shuli. "Moving Traditions represents the Judaism I want to see flourish in the world – warm, welcoming, intellectually rigorous, and inclusive. I have long respected the impact this organization has on Jewish youth, their families, and our communities. It is an organization powered by exceptional staff that I will be privileged to work with. I am looking forward to jumping in to help the legacy move forward, from strength to strength."
###
About Moving Traditions
Moving Traditions is a national nonprofit that emboldens Jewish youth to challenge gender stereotyping and other forms of discrimination and to pursue personal wholeness (shleimut), caring connections (hesed), and a just and equitable world (tzedek). Its suite of programs includes the Moving Traditions B-Mitzvah Family Education Program for preteens and parents; Teen Groups for teens as they self-identify, with Rosh Hodesh for teen girls, Shevet for teen boys, Tzelem for LGBTQ+ teens, and Kulam for everyone; and the Kol Koleinu Teen Feminist Fellowship. Through the CultureShift initiative, Moving Traditions prepares camp leaders to train counselors to prevent sexual harassment and assault and to promote a culture of safety, respect, and equity at Jewish camp. Since it was established in 2005, Moving Traditions has emboldened more than 28,000 preteens and teens by partnering with more than 500 Jewish institutions across North America. Learn more at www.movingtraditions.org.