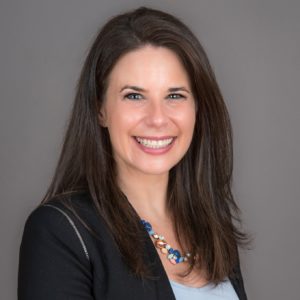 I am so excited to write my first newsletter as CEO of Moving Traditions. My initial plan was to write about new beginnings, namely, my first week at Moving Traditions. And my first days have exceeded expectations in every way: the staff's warm welcome; the board's wise counsel; the profound impact of our programs; the passionate support of our stakeholders; and the opportunity to learn from Deborah Meyer, my inspiring predecessor, in our weeks of overlap. Those alone would have made an incredible first week.
But then, serendipitously, another new beginning happened on Wednesday: my mother-in-law donated a kidney, altruistically. She underwent major surgery to save the life of someone she has never met, providing a fresh start for a stranger. Apparently, this has been on her bucket list for decades: while some dream of skydiving or going on exotic trips, my mother-in-law had been dreaming of giving away an internal organ.
That this happened in my first week as CEO of Moving Traditions felt cosmic. This organization is dedicated to giving preteens and teens the strength to defy expectations, to live in line with deeply held values, to develop a sense of personal wholeness that inspires them to improve the world around them. It gives adolescents a safe space to ask questions about what it means to live a full life, to embrace their connection to fellow humans, to engage in radical acts of kindness.
Built into Moving Traditions' theory of change—into its very DNA—is the notion that individual acts of kindness between two people can have ripple effects that change communities, and sometimes, the world.
This week's Torah portion Tetzaveh describes the elaborate clothing the high priest wore when serving in the ancient temple. The centerpiece of that uniform was the Hoshen Hamishpat, the "breastplate of decision-making." It was a jeweled garment engraved with names—not of the priest who wears it—but of representatives of all the Jewish people. It was a constant reminder to the priest that leadership exists only for the people it serves—that true leadership is servant leadership—the same theory that imbues Moving Traditions' work.
The weight of decision-making at Moving Traditions now sits with me, too, as I step into this new role. And in this first week full of resonant moments—from the warm embrace of my new colleagues to Deborah's wise mentorship to my mother-in-law's extraordinary donation to the humble reminder on the priestly robes—I was left with overwhelming optimism: if Moving Traditions is building a world where acts of kindness ripple out to shape communities and their leaders, we are off to a strong beginning.
Warmly,
Shuli Karkowsky
CEO