By Daniel Brenner, Jeducation World, December 19, 2016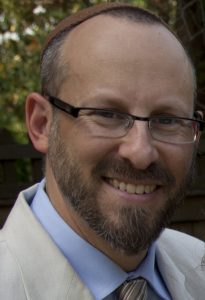 Jewish teen boys, like typical American teen boys, have learned most of what they know about sex from pornography, raunchy comedy, and rowdy conversations with friends. They have likely heard mixed or confusing messages regarding affirmative or enthusiastic consent and are anxiously concerned about how they will navigate hook-up culture. And our nation's recent public discussion, where actions that implied sexual harassment and assault were dismissed as "locker room talk," has only served to cloud the minds of teen boys.
As a Jewish educator, these issues are constantly on my mind: over the past two years, I have been fortunate to be part of a team that is researching and developing Jewish ethics-based educational materials on relationships and sexuality. Now, a new book shines further light on this topic.
Andrew P. Smiler, a developmental psychologist in Winston-Salem, North Carolina (where he is active in the Jewish community at Temple Emanuel) is on a mission to help educate teen boys about the contemporary realities of dating and sex. In his latest work, Dating & Sex: A Guide For The 21st Century Boy, published by the press of the American Psychological Association, he attempts a truly daunting task: speaking directly to teen boys.