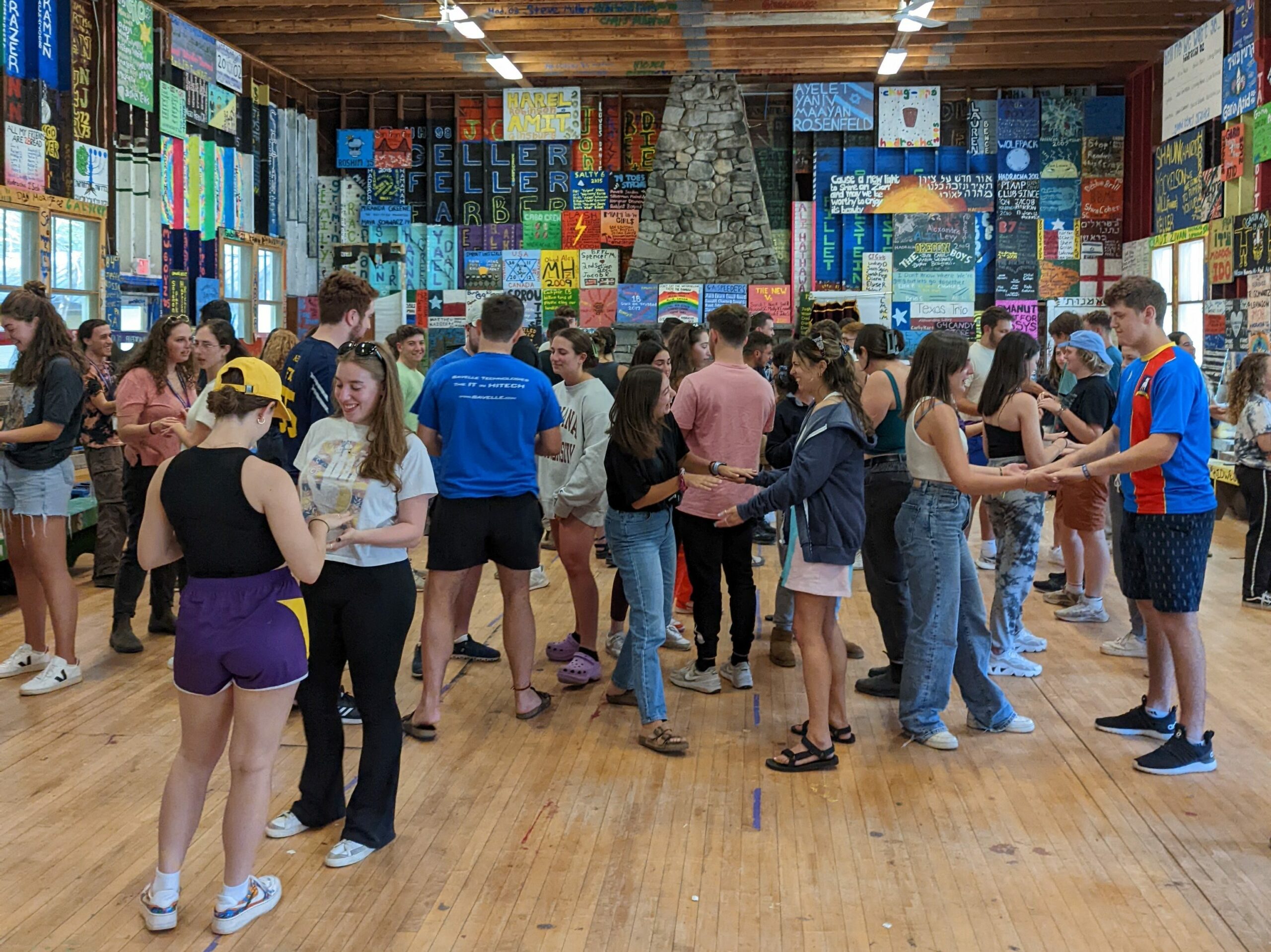 Through CultureShift, Moving Traditions trains staff who work with Jewish youth at camp and elsewhere about how to navigate gender, healthy boundaries, and more. Over the last decade, Moving Tradition's CultureShift initiative has helped dozens of summer camps, youth groups, and Israel trip providers – training staff members of all ages how to handle some of the most challenging aspects of gender, sexuality, and power dynamics when working with adolescents.
What sets Moving Traditions approach to these issues apart from others is that we delve into the underlying gender and social codes that influence behavior and we explore how Jewish values on personal spiritual growth (shleimut), inter-personal communication and healthy relationships (hesed), and social change (tzedek) can help all teens to thrive.
Funding Partners
Sign Up
Want access to all of Moving Traditions' CultureShift trainings and resources? Check out our Full Access Pass to see a sample session and video and learn how to get the best value for your organization.
We envision a world where every staff member working with Jewish youth can:
Model appropriate touch that is consensual, supportive, playful, comforting, and respectful
Challenge the use of sexist, homophobic, and transphobic language
Navigate questions about appropriate and inappropriate dress without shaming others
Help turn down pressure around crushes, romance, and hook-ups
Create inclusive communities that support diverse expressions of gender and sexuality
Communicate organizational policy by articulating the Jewish values that underly the policy
Background
In 2020, Moving Traditions worked with BBYO and JCCA to develop a series of nine staff training videos on issues of inter-personal communication regarding sexism, harassment, consent, and boundary setting, which is just one of the extensive set of staff training tools that we now offer youth serving organizations.
Rabbi Daniel Brenner, Moving Traditions' VP of Education, leads the CultureShift Initiative and he has written extensively on issues of touch (Can We Hug Now?) and sexual assault (Teaching Teens Consent) with a particular focus on the challenges of educating teen boys and male staff. You can read more about the impact of CultureShift in the Jewish Journal, Jewish Exponent, and The Washington Post. Questions? Contact Rabbi Daniel Brenner at dbrenner@movingtraditions.org.
Donate
Your gift to Moving Traditions emboldens Jewish youth to thrive through the pursuit of personal wellbeing (shleimut), caring relationships (hesed), and a Jewish and feminist vision of equity and justice (tzedek).