Moving Traditions, Keshet, and HERJC Congregation Etz Chaim are excited to partner and bring you Tzelem for Trans, Nonbinary, Gender Expansive, and LGBTQ+ Jewish teens on Long Island.
Tzelem offers a safe, supportive space to make new friends and explore issues like:
Life transitions
Healthy Relationships
Body Positivity
Self-Compassion
Mental Health
Jewish Identity
And much more!
All sessions will be Thursdays 6-7pm at the Hewlett-East Rockaway Jewish Centre (295 Main Street, East Rockaway, NY 11518). Pizza will be served!
Nov 16th
Dec 21st
Jan 25th
Feb 8th
March-May dates TBD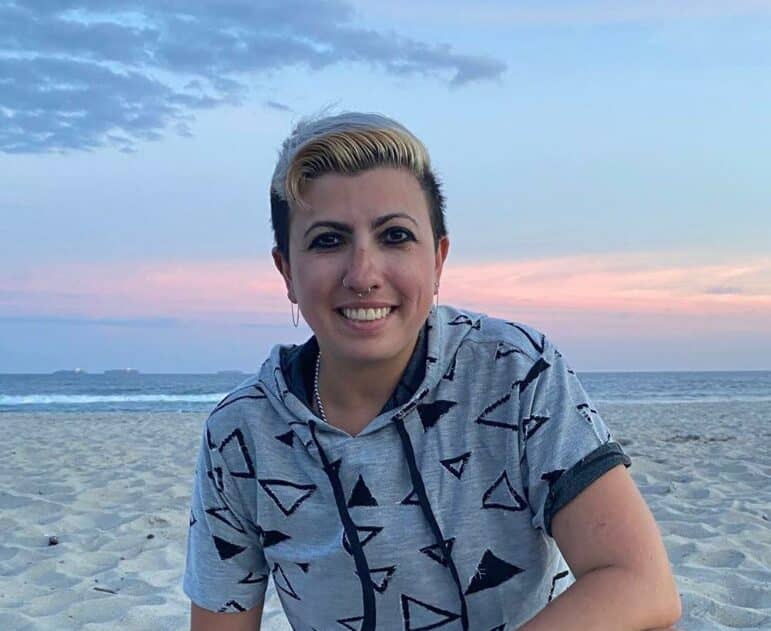 Group Leader: Faigy Gelbstein
Meet Faigy Gelbstein, a dedicated middle school special educator with nearly a decade of experience in supporting LGBTQ youth. Faigy's unique journey as a queer individual who grew up in the Chassidic Jewish community in Brooklyn has fueled her passion for inclusive education and advocacy within the LGBTQ community. Born and raised in Brooklyn, Faigy's educational journey has been shaped by her own experiences and the desire to create positive change. She holds a deep commitment to fostering inclusive learning environments. With almost 10 years of experience, Faigy has been a stalwart advocate for LGBTQ youth, providing guidance, mentorship, and support to help them navigate the complexities of adolescence. Her expertise in special education has been invaluable in tailoring educational experiences to meet the unique needs of each student. Faigy's mission is to create safe and welcoming spaces for queer teens, where they can thrive academically and personally. She believes in the power of open dialogue to promote growth and understanding among all individuals, regardless of their background or identity. Faigy recognizes the critical intersection between education and LGBTQ advocacy. She firmly believes that access to education is a fundamental right for all individuals, and her work is driven by a commitment to breaking down barriers and fostering acceptance. Faigy Gelbstein's journey from her Chassidic Jewish upbringing to her role as a middle school special educator and LGBTQ advocate is a testament to her dedication to inclusivity and equality. Her work continues to make a positive impact on the lives of young people, ensuring that education is accessible and affirming for all.
For additional information about this program, please contact:
Hazzan Bonnie Zakarin, hazzan@herjc.org or Stacy Shapiro at sshapiro@movingtraditions.org.
Supporting Partners