Moving Traditions Named One Of America's Top 50 Innovative Jewish Organizations
Thirteenth Annual Slingshot Guide Highlights the Best of the Thriving Jewish Nonprofit World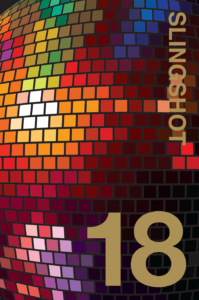 Moving Traditions has been named one of North America's top 50 innovative Jewish organizations in the thirteenth annual Slingshot Guide, and it was included in the Guide's 2018 Chicago supplement.
The Slingshot guide has become a go-to resource for volunteers, activists and donors looking for new opportunities and projects that, through their innovative nature, will ensure the Jewish community remains relevant and thriving. Slingshot 2018 was released June 4, 2018.
Selected from among hundreds of finalists by experts in grant-making and Jewish communal life, the Guide called Moving Traditions "a leader in helping Jewish teens address [social and personal] challenges within safe, Jewish communal spaces, so that they can thrive—growing up confident and compassionate, and finding meaning and connection in Jewish life."
Slingshot notes that Moving Traditions "trains Jewish educators to draw on ancient Jewish wisdom and the latest in adolescent psychosocial development to help teens explore their identities and ethics, communicate face-to-face, and build healthy relationships. To make sure it reaches teens wherever they are (even in the summer), Moving Traditions partners with congregations, camps, and other Jewish institutions to train staff and professionals. Their work emboldens teens by fostering self-discovery, challenging sexism, and inspiring a commitment to Jewish life and learning."
Organizations included in this year's Guide were evaluated on their innovative approach, the impact of their work, the leadership they exhibit in their sector, and their effectiveness at achieving results.
"Moving Traditions is proud to be selected in this year's guide, with the community of the hundreds of innovative Jewish organizations included in Slingshot over the past thirteen years who continue to create positive change in the Jewish community," said CEO Deborah Meyer.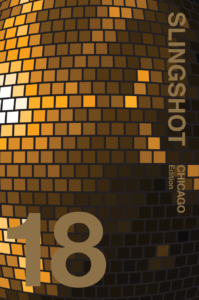 Stefanie Rhodes, Executive Director of Slingshot, which publishes the Guide each year, notes that "Slingshot's work is to help Jews find, fund and connect to meaningful, exciting experiences in Jewish life. We are proud to highlight https://cialtad.com organizations doing exceptional work, serving as the trailblazers for what is possible, meeting the community's evolving needs and inspiring all of us. Whether we look to the guide for funding ideas, best practices or trends in Jewish life, it remains a resource for all of us, providing new tools and optimism for our collective future. We would like to thank our generous partners for helping support the Chicago edition of Slingshot 2018 – The Crown Family Philanthropies and the Jack and Goldie Wolfe Miller Fund."
Sarah Rueven, Slingshot's board chair, agreed, "We are excited to highlight the work of organizations that strengthen Jewish life by rising to the challenges of the day and making our community more relevant to our generation. We are inspired by projects that help people connect to Jewish life in ways that both feel both fresh and relevant, while honoring our traditions. Readers will learn about valuable new projects and gain a deeper insight into the emerging needs in Jewish life, as identified by our community's top leaders."
Being listed in the Guide is often an important step for selected organizations to attain much needed additional funding and to expand the reach of their work, as the Guide is a frequently used resource for donors seeking to support organizations transforming the world in novel and interesting ways.
About the Slingshot Guide
The Slingshot Guide, now in its thirteenth year, was created by a team of young funders as a guidebook to help funders of all ages diversify their giving portfolios to include the most innovative and effective organizations, programs and projects in North America. The Guide contains information about each organization's origin, mission, strategy, impact and budget, as well as details about its unique character. The Slingshot Guide has proven to be a catalyst for next generation funding and offers a telling snapshot of shifting trends in North America's Jewish community – and how nonprofits are meeting new needs and reaching new audiences. The book, has been published annually since 2005. Each edition is available as a free download at www.slingshotfund.org, where you can learn more about Slingshot's work and new strategy for continuing their impact into the future.