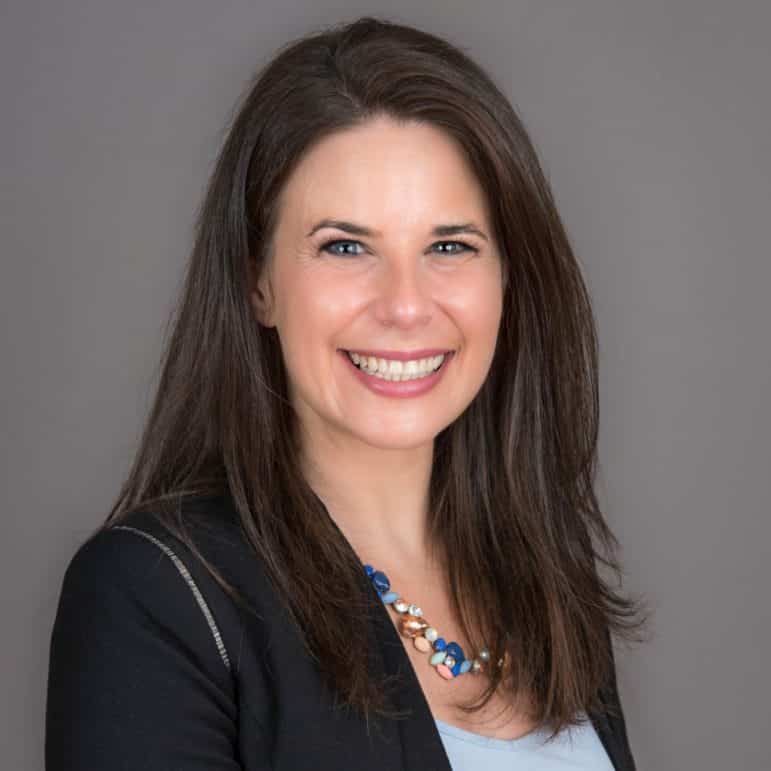 By Shuli Karkowsky, Moving Traditions CEO
Even on the muggiest, hottest, most humid days, I love summer. I think I never left behind the part of my childhood self that associates summer with escape, novel rhythms, and infinite and exciting possibility.
And while that means summer is a time for vacation, swimming pools and unnaturally colored popsicles with my kids, I'm also trying to bring that sense of infinite possibility to work.
Last year, Moving Traditions launched an ambitious strategic plan to double the number of young people we reach by 2026 to 10,000. I'm delighted to report that we made significant progress toward this goal, reaching over 6,200 teens in the '22-23 programmatic year with powerful, relevant, and fortifying Jewish learning experiences. We served 185 Jewish institutions, including training 199 adults at 110 organizations to effectively run these programs. We trained an additional 343 adults at other organizations better serve their youth through CultureShift. We are well on our way to our goals, and I could not be more proud.
Even in the slower and softer rhythms of summer, we are still pushing to reach more teens. This year, we made a concerted effort to introduce more Jewish summer camps to programs that could help their campers feel a stronger sense of connection with themselves, with their peers, and with a vision for a just world. In this pilot year, eight summer camps are running Moving Traditions programs – some running our gender-specific but inclusive Rosh Hodesh, Shevet, and Tzelem programs, and some utilizing our co-ed Kulam curriculum.
Bringing these programs to camp has myriad benefits. It helps teens feel more welcome and comfortable at camp. As a counselor from Camp Alonim told Hey Alma last year, "After even two [Tzelem] sessions, I've had counselors with campers in the group coming up to me telling me how much happier and more outgoing they were since starting in the program." It also gives camps the tools they need to integrate Jewish education that responds to the concerns of teens today, deepening the Jewish experience of camp. Finally, we know over time that these programs can shift norms, helping to get rid of toxic hook-up culture or misogynist norms and stereotypes that can pervade even the heavenly refuge of camp.
The other new program to highlight this summer is Kumi, our new leadership experience for teens ready to address the intersectional forms of oppression including racism, antisemitism, and sexism. We learned so much from our pilot cohort this past fall. We were so gratified to see survey data indicating that the teens now feel more comfortable with their racial identities, and with responding when someone says something racist or antisemitic. As we grow our leadership programs to reach over a hundred teens each year, we can't wait to see the multiplier effect in the future, as these teens enter college prepared as Jewishly-anchored leaders and activists.
It is precisely that future that is the thing occupying my mind this summer. As I enter my 18th month as CEO of Moving Traditions, mentors and stakeholders have been encouraging me to think about the long-term future. The world around us keeps changing – synagogues are seeing lower membership numbers, synagogue school programs are seeing lower enrollment, many teen groups are shrinking or shuttering. I keep hearing the question: What are you doing to make sure that Moving Traditions is serving the Jewish community as it evolves in the next ten, fifteen, and twenty years?
My answer is to recognize that even as Jewish life moves away from traditional institutional settings, it may be the most vibrant it has ever been. Young people are transforming Jewish life through chevrutas, havurahs, Jewish bars and Jewish book clubs. My task, in these quiet days of summer, is to put some serious thinking into how we can help these new venues for Jewish life serve the preteens and teens that will inevitably walk through their doors.
We want to hear your thoughts about the Jewish future, too. Please feel free to reach out to me if you have ideas to help us reach more Jewish youth or keep making our programs better. I see you as our partners in helping create new outlets for Jewish life to help serve their teens. After all, those creating new pathways for Jewish life are the best possible partners: those who also recognize this moment of infinite possibility.