Tzelem is a monthly group for Jewish trans, nonbinary and genderqueer teens. This year we will also be launching a new Tzelem Boston group for Jewish LGBTQ+ teens.
The Tzelem program offers a safe, supportive space to make new friends and explore issues like:
Life transitions
Healthy Relationships
Body Positivity
Self-Compassion
Mental Health
Jewish Identity
And much more!
Groups:
Group Leader bios can be found below.
Transgender/Nonbinary/Gender Expansive Group
Meets virtually on Sundays from 5:30-7:00 p.m. (October 24, November 21, December 19, January 23, February 13, March 20, April 24, and May 22)
LGBTQ+ Group
Meets in-person at The Tent, Temple Israel of Boston on Mondays from 5:00-6:30 p.m. (October 25, November 22, December 20, January 24, February 14, March 21, April 25, and May 23)
Registration:
Would you like to sign up to receive a registration form? Please fill out the form below.
Sign Me Up!
For More Information:
Stacy Shapiro, LCSW, R.J.E
Northeast Regional Manager, Moving Traditions
sshapiro@movingtraditions.org
Fallon Rubin
Assistant Director of Education, Temple Israel of Boston
frubin@tisrael.org
Transgender/Nonbinary/Gender Expansive Group Leader: Rabbi Noam Lerman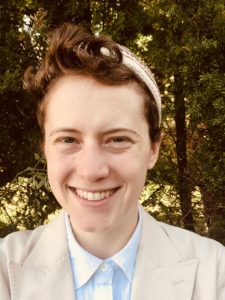 Rabbi Noam Lerman (they/them) is originally from Milwaukee, WI, and was ordained at Hebrew College in June 2020. Noam has acted as a chaplain for elders, incarcerated, and previously incarcerated individuals fighting for survival and healing. They are the founder of Sha'arey Ometz Gates of Resilience, a new online- based Jewish spiritual community, as well as Der Tkhines Proyekt. Through Der Tkhines Proyekt, Noam teaches experimental and songful workshops about tkhines, which are old Yiddish prayers written by women, and gender-non-conforming people. They are one of the co-founders and organizers of Let My People Sing!, an intergenerational and liberatory Jewish singing retreat. Noam is a musician, Hebrew scribe, Restorative Justice Circle Keeper, and deeply enjoys spending time in nature.
LGBTQ+ Group Leaders: Willemina Davidson & Jenna Shaw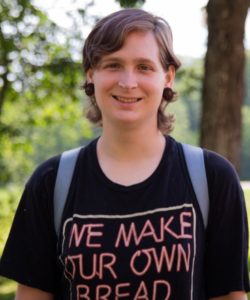 Willemina Davidson (They/them) is a second year rabbinical student at Hebrew College. Driven by a love of Talmud and Halakha, they hope to make spend their life marking out a space for the queer people within the Jewish community and tradition. In their free time, they can typically be found signing up for too many classes, cooking South and South East Asian foods, reading, biking, and learning a language (Hindi is the current project). They hope to foster a welcoming space in the Boston area for queer teens to explore themselves and find community.
Jenna Shaw is a fourth year Rabbinical Student at Hebrew College in Newton MA. They are passionate about the intersection of justice and identity development particularly as it pertains to Jewish teens. Jenna is currently working as the Rabbinic Intern at two communities working with teens. When not working or at school, Jenna can be found biking, exploring new vegan recipes and cheering on their beloved Chicago Cubs.
Partners