Jewish Exponent, July 20, 2016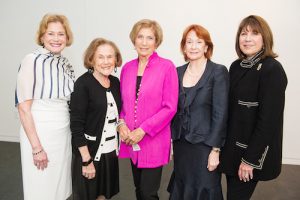 The Jewish Federation of Greater Philadelphia's Women of Vision has issued grants to four programs for the 2016-2017 fiscal year to expand opportunities for Jewish women and girls and promote social change that benefits them.
"We have invested more than $700,000 in grants over the years to improve the lives of women and girls," noted Penni Blaskey, Chair of Women of Vision. "All of Women of Vision's members are intimately involved in the process of selecting who we will fund. It is a rich and rewarding experience."
Moving Traditions, Inc.: $35,000 was awarded for Empowered & Prepared: Rape Risk-Reduction for Pre-College Jewish Women, to develop a curriculum to ensure that Jewish young women are prepared to face the challenges of a sexualized campus culture and take on leadership roles on campus in combating sexual assault.