Tuesday, April 5, 2022 @ 8:00-9:00 p.m. ET/5:00-6:00 p.m. PT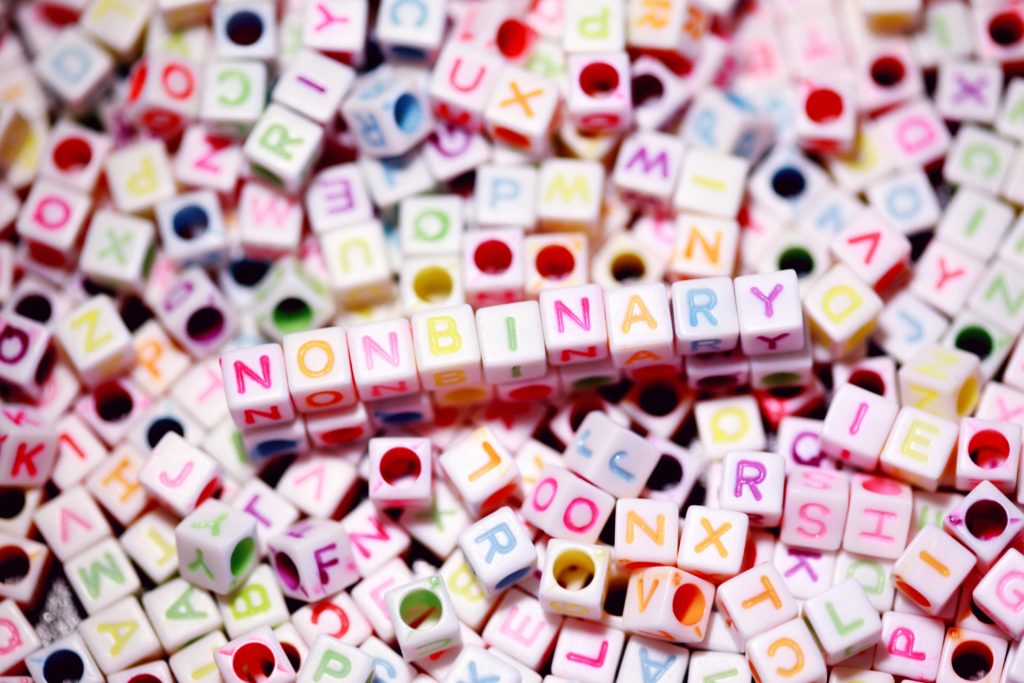 Are you having a hard time deciphering the gender language of the preteens and teens in your life?  Are you confused as to what it represents and why it matters so much to teens of all genders?
Moving Traditions invites you to join Alisha Pedowitz (she/her), Director of Teen Education, and Rabbi Daniel Brenner (he/him), Vice President of Education, as we moderate a conversation with real families and educators; and offer practical advice on how to let your teens take the lead in teaching you what gender expansiveness means.  We'll also explore the Jewish interpretation of G-d as encompassing of all genders, and how it can facilitate our recognition of a gender expansive identity.
This program is geared toward parents and educators of Jewish preteens and teens. If that's not you but you are interested, you are welcome and encouraged to join us. Preteens and teens are also welcome.
Featured Speakers
Lauren (she/her) and Laine (they/them) Schlezinger:
Lauren is the mom of twins, Kyra and Laine, who are college freshmen. She is a huge fan of Moving Traditions programs, which created a safe space for her children to explore the "oys and joys" of adolescence. Lauren weaves a passion for creating inclusive spaces into her roles as a non-profit consultant, synagogue lay leader, social work intern, and most importantly, parent.
Laine, a George Washington University freshman, was involved with Moving Traditions local Rosh Hodesh Teen Group. As a 2020-2021 Kol Koleinu Feminist Fellow, their activism project was a guide to LGBTQ inclusion and education in high school classrooms (bit.ly/Queeriosity2021). Laine brings passion for queer education to advocacy work in college, research, scholarship, and as assistant leader for the DC/VA Tzelem group.
Essie Shachar-Hill (they/them), LCSW is a therapist, educator, and facilitator providing therapy for teens as well as facilitating support groups for LGBTQ+ youth. Essie works with schools and communities to become more supportive spaces, and creates curriculum for Moving Traditions' Tzelem program for trans and nonbinary teens.
Rabbi Tamara Cohen (she/her), Chief Program Officer at Moving Traditions, founded LGBT Affairs at the University of Florida where she supported LGBTQ+ college students and facilitated campus trainings. Tamara led the creation of Tzelem at Moving Traditions, and the fusing of Jewish, feminist and queer perspectives has been central to her rabbinate, activism and family life for over 25 years.
This event has passed. Click here to view the webinar recording and check out resources.