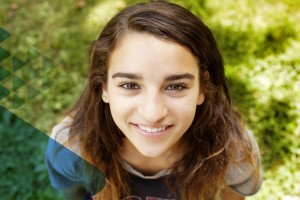 You're invited to discuss the future of Jewish teen education with Moving Traditions. 
We've just completed an independent study of our signature program Rosh Hodesh: It's a Girl Thing! to evaluate its influence on Jewish teen girls.
The study revealed key insights into the unique and enduring contributions of the program, and uncovers wider implications for Jewish teen engagement and the health and empowerment of Jewish girls overall.

Please join us in exploring the research and findings and their implications for the fields of Jewish teen education, in a location near you.
Upcoming Events
Past Events
In Manhattan
Moderated by Dr. Dana Edell
Monday, April 13, 2015
5:30-7:30pm
The Hippodrome
1120 Avenue of the Americas, Conference Room F
See photos from this event!
In White Plains
Moderated by Nancy Zaro
Tuesday, April 14, 2015
2:00-4:00pm
Westchester Jewish Council
 701 Westchester Ave, Suite 203 E
In Los Angeles
Moderated by Michal Lemberger
Monday, May 11, 2015
2:00-4:00pm
Los Angeles Jewish Federation
6505 Wilshire Blvd, Los Angeles
See photos from this event!
In Valley Village
Moderated by Michal Lemberger
Tuesday, May 12, 2015
7:00-9:00pm
At a private home in Valley Village
In Boston
Thursday, May 21, 2015
1:00-3:00pm
Hebrew College
160 Herrick Rd, Newton Centre, MA
In Chicago
Moderated by Rabbi Danya Ruttenberg
Wednesday, May 27th
10:00 am-12:00 pm
Levenfeld Pearlstein LLC
2 N La Salle St Suite 1300