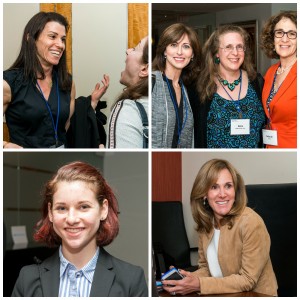 On April 13th Moving Traditions presented the results of our evaluation of Rosh Hodesh: It's a Girl Thing! to a group of Jewish educators and thought leaders.
Board chair Sally Gottesman kicked off the evening, followed by Rabbis Tamara Cohen and Daniel Brenner, who presented on the findings of the evaluation.
A panel of past participants and Rosh Hodesh group leaders was moderated by Dr. Dana Edell, and Moving Traditions Executive Director Deborah Meyer closed out the evening with some implications for the field of Jewish education, and a call to action.