Who's Invited to YOUR B-Mitzvah?
August 29
at
2:30 pm
–
3:30 pm
EDT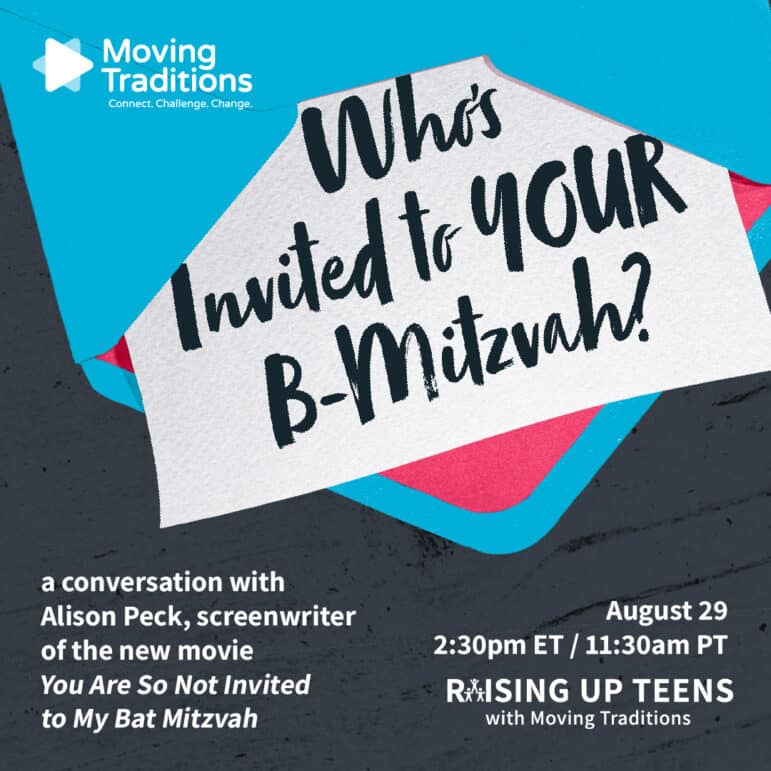 Join Moving Traditions' Rabbi Daniel Brenner in conversation with Alison Peck, screenwriter of the new movie, You Are So Not Invited to My Bat Mitzvah, coming to Netflix on August 25 and starring Adam Sandler and Idina Menzel.
In this educational webinar for parents and educators of Jewish youth, we will discuss the movie, and the spiritual and ethical dilemmas that families and adolescents face when they celebrate a b-mitzvah. Topics will range from practical matters like the social pressures of being a host or a guest to the larger question of how to make contemporary meaning of this ancient rite of passage.
We'll also hear from an expert a bit closer to the topic: Rachel Penzner, a Kol Koleinu Teen Feminist Fellow who will recount her experience with the unique joys and challenges that come with becoming a b-mitzvah and becoming a teen.
You'll receive actionable takeaways and the exclusive opportunity to join the timeless conversation about coming of age through what's sure to be the Jewish movie of the season.
Featured Speakers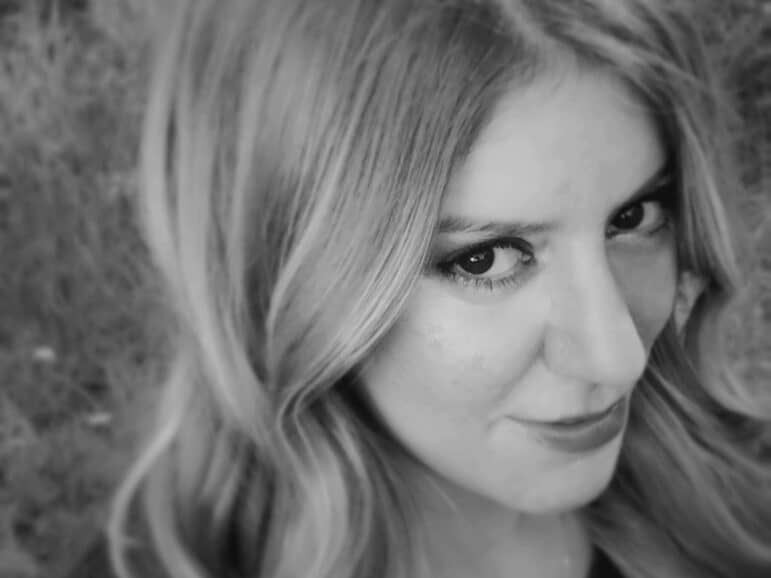 Alison Peck (she/her) wrote YOU ARE SO NOT INVITED TO MY BAT MITZVAH, from the novel of the same name, which stars Adam Sandler and Idina Menzel. Additionally, Alison wrote the original screenplay WORK IT, produced by STX, Alloy Entertainment, and Alicia Keys. This was released by Netflix to rave reviews. Directed by Laura Terruso and starring Sabrina Carpenter, the film quickly rose to the #1 spot on Netflix's Top 10. UGLY DOLLS was Peck's first produced feature. Inspired by the unique and beloved global plush toy phenomenon, the film stars an amazing group of voice talent including Kelly Clarkson, Nick Jonas, Janelle Monáe, Blake Shelton, Wanda Sykes, Gabriel Iglesias, Wang Leehom, Emma Roberts and Pitbull. Directed by Kelly Asbury, STXfilms released UglyDolls on May 3, 2019. Additional development credits for Alison include projects with Seth MacFarlane's Fuzzy Door Productions and Bob Shaye's Unique Features. Alison earned a BFA with honors from the University of Southern California's John Wells Division of Writing for Screen and Television. Born in New York and raised in Houston, TX, she lives in Los Angeles with her husband, son, and daughter.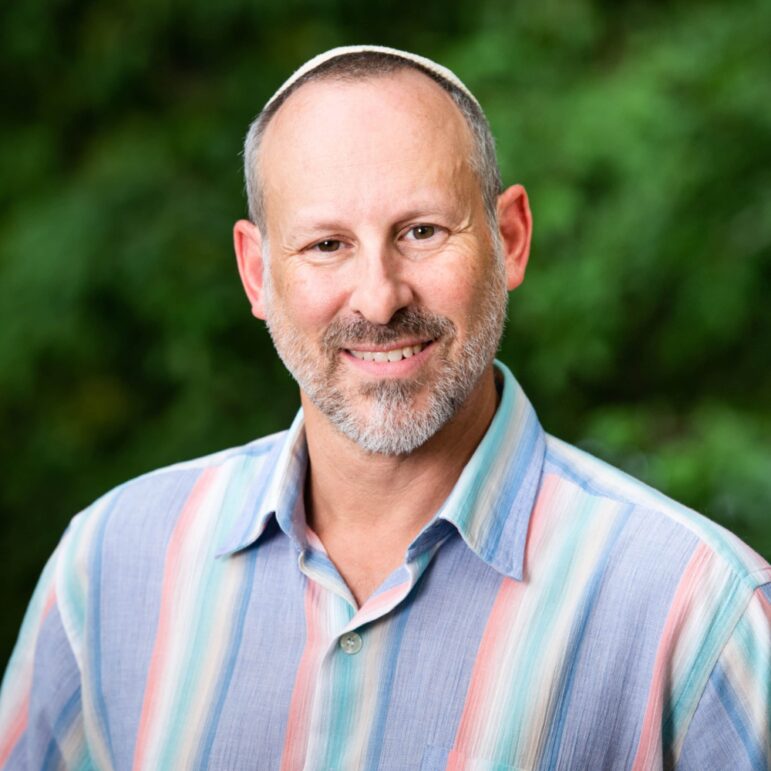 Rabbi Daniel Brenner (he/him) serves as the Vice President of Education for Moving Traditions, where he weaves together ancient wisdom, developmental psychology, social pedagogy, embodied practice, and pop culture to help a diverse network of rabbis, educators, and volunteer leaders who mentor teens. Prior to joining Moving Traditions in 2011, Daniel led educational programs for CLAL-The National Jewish Center for Learning and Leadership, Auburn Theological Seminary, and the Birthright Israel Foundation. Brenner is a graduate of the University of Wisconsin and the Reconstructionist Rabbinical College; he furthered his studies with Rabbi Yitz Greenberg and Reb Zalman Schachter-Shalomi (z'l), and for the last five years he has been obsessed with studying and teaching shtetl dance. He lives with his beloved, Dr. Lisa Brenner, in Montclair, New Jersey and they are the proud parents of three young adults.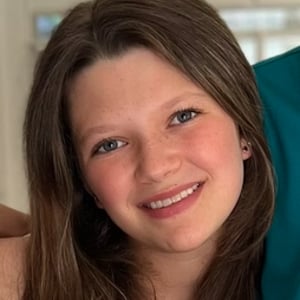 Rachel Penzner (she/her) is a junior at Chapel Hill High School in North Carolina and a member of Kehillah Synagogue. She actively participates in the Jewish Student Union at her school and has incorporated Holocaust education into her school district. Rachel is a Kol Koleinu Fellow and Teen Board member with Moving Traditions and has also written curriculum for the B-Mitzvah program. You can find her on the softball field in her spare time, whether it be with her varsity softball team or her travel ball team. She is also a huge Swiftie!
About the Movie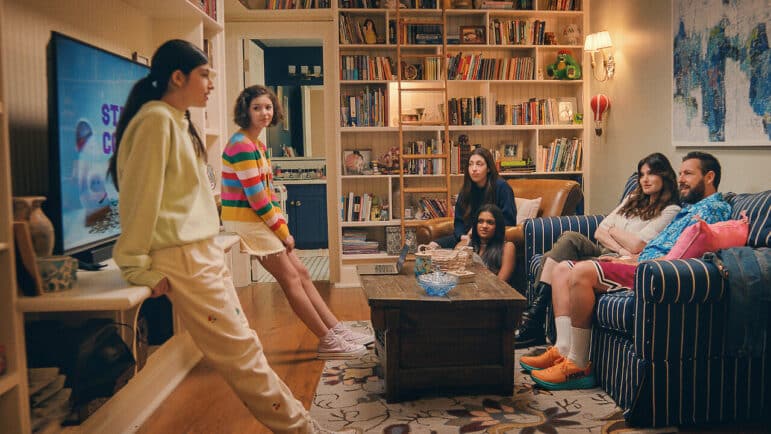 Coming to Netflix on August 25, You Are So Not Invited to My Bat Mitzvah is based on Fiona Rosenbloom's book of the same name. The movie adaptation, written by Alison Peck, features Idina Menzel, Jackie Sandler, and Adam Sandler. It tells the story of two friends who are both planning epic bat mitzvahs, but it all unravels when a popular boy – and middle school drama – threaten to ruin everything.
NOTE: With respect for writers, actors, and the Writers Guild of America strike, this will be an educational conversation, not a promotional event.
Register Now

Raising Up Jewish Teens with Moving Traditions is a series of free webinars geared toward parents, educators, and all those who guide Jewish preteens and teens. All are welcome.