Moving Traditions Hires Sara Laver as Philadelphia Director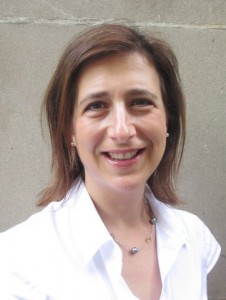 Philadelphia Jewish communal leader Sara Laver has just joined Moving Traditions as Philadelphia Director to work with the community to integrate the national organization's innovative educational approach to engaging teens in Jewish life.  Laver brings to the position 20 years of experience as a Jewish communal leader and as a professional in food services, hospitality, and sales.
Recognized with a Young Leadership Award in 2010 by the Jewish Federation of Greater Philadelphia, Laver says that she is particularly excited to work with local synagogues, day schools, and other educational organizations to integrate Moving Traditions' innovative approach to teen education, including the ground breaking programs, Rosh Hodesh: It's a Girl Thing! and Shevet Achim: The Brotherhood.
"As a lifelong Philadelphian, I am most excited about working for Moving Traditions because the work we do on the topics of 'gender' and 'Jewish' both speak to me and how I identify as a Jewish woman," Laver says. "I am thrilled to be in a position to help Jewish teens in our area — both girls and boys — gain self-esteem and positive Jewish identity through such thoughtful, engaging, and fun programs."
Moving Traditions Executive Director Deborah Meyer welcomed Laver. "Sara's deep commitment to Jewish life, coupled with her roots in the region and her community development skills make Sara the ideal person to grow Moving Traditions' work in Philadelphia."
Categories: Press Releases