Featuring Dr. Jess Shatkin (NYU Child Study Center)
in conversation with Rabbi Tamara Cohen and Rabbi Daniel Brenner
On December 15, 2021, Moving Traditions hosted Risky Business: Helping Teens Make Good Choices. The webinar for parents and educators featured Dr. Jess Shatkin, of NYU's Child Study Center, and our own Rabbi Tamara Cohen and Rabbi Daniel Brenner.
We discussed how to foster safe habits and healthy risk-taking, so that the preteens and teens in your life emerge from this period healthy, thriving, and resilient. You are invited to continue the learning and the conversation, whether or not you were able to join us.
Watch the Webinar
Register to download the recorded webinar to see how we connected evidence-based research to the Jewish values Moving Traditions draws on to help teens thrive.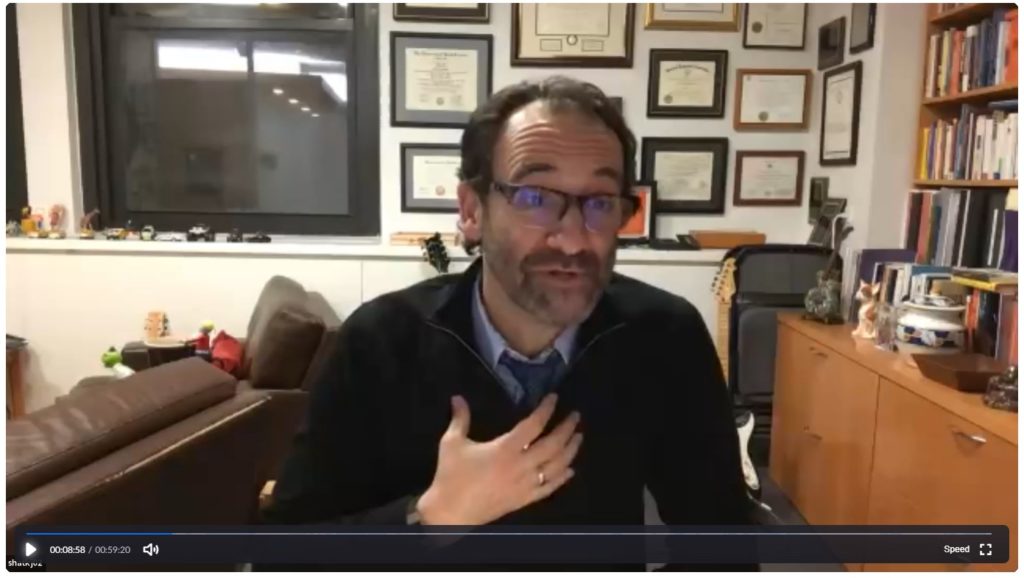 Related Resource
Moving Traditions, like you, wants to help teens find the health, happiness, and wholeness we know they need to live good and fulfilling lives. A crucial step for adults to take before attempting the difficult work of helping the teens in our lives is to pause to reflect on our own thoughts and feelings around risk-taking.
We invite you to use this exercise prior to having a discussion on this topic with the preteens and teens in your life.
Learn More
Born to Be Wild: Why Teens Take Risks, and How We Can Help Keep Them Safe is a groundbreaking, research-based guide that sheds new light on why young people make dangerous choices–and offers solutions that work.
Texting while driving. Binge-drinking. Unprotected sex. There are plenty of reasons for parents to worry about getting a late-night call about their teen. But most of the advice parents and educators hear about teens is outdated and unscientific–and simply doesn't work.
Acclaimed adolescent psychiatrist and educator Dr. Jess Shatkin brings more than two decades' worth of research and clinical experience to the subject, along with cutting-edge findings from brain science, evolutionary psychology, game theory, and other disciplines — plus a widely curious mind and the perspective of a concerned dad himself. 
---
About Moving Traditions
This event is brought to you by Moving Traditions, a national nonprofit that emboldens Jewish youth to challenge gender stereotyping and other forms of discrimination and to pursue personal wholeness (shleimut), caring connections (hesed), and a just and equitable world (tzedek). Our suite of programs includes Moving Traditions B-Mitzvah Family Education Program for preteens and parents; Teen Groups for teens as they self-identify, with Rosh Hodesh for teen girls, Shevet for teen boys, Tzelem for LGBTQ+ teens, and Kulam for everyone; and the Kol Koleinu Teen Feminist Fellowship.