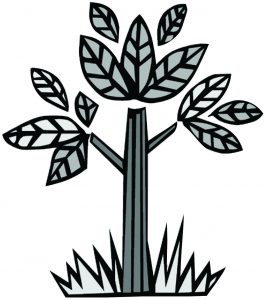 Tu Beshevat (The 15th of Shevat) comes at the full moon and marks the New Year for the Trees. During Temple times, any fruit that appeared by the 15th of Shevat was taxed as the last year's crop, to support the Temple.
Tu Beshevat Customs
Holding a Tu Beshevat Seder
In the sixteenth century, Jewish mystics in Sefat (a town in northern Israel) saw Tu Beshevat as a way to celebrate nature. They created a Tu Beshevat seder with prayers that enhance our appreciation for trees and fruits. The seder is modeled on the Passover seder and includes drinking four cups of wine and eating up to fifteen different fruits! Today there are many beautiful and creative Tu Beshevat seders available in print.
Planting Trees
In the late nineteenth century, the growing Jewish settlements in Palestine planted trees to help restore the land. Jews all over the world collect money for planting trees in Israel.
Enhancing Awareness and Protection of the Environment
On Tu Beshevat, we should make an extra effort to learn about important
environmental issues and recommit ourselves to protecting and nurturing our world.
Contemplating "The Tree of Life"
The Torah is often referred to as "Etz Haim" (The Tree of Life). What does this metaphor mean to you?
Shevat Foods
One popular Tu Beshevat custom is to eat the fruits mentioned in the Torah's description of the land of Israel (Deuteronomy 8:8). These include: grapes, figs, dates, olives, carob, and pomegranates. The Tu Beshevat seder is filled with delicious and healthy fruits and juices. Why not enjoy them throughout
the month?
Categories: Insights