December 7, 2016
7:00-9:00 p.m.
Temple Emanuel
385 Ward St., Newton, MA 02459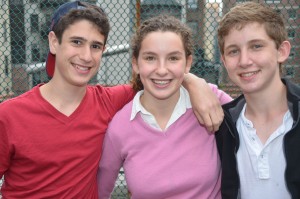 What's new and noteworthy in the world of teens and sexuality? What does current research say about how to talk with your teens about sex? How can we have these important conversations in an honest and nurturing way?
Join Rabbi Tamara Cohen, Moving Traditions' Chief of Innovation, and local parents of teens to explore ways for your teen to address the real issues in their lives. Over the course of the evening, we will share information, clarify our own values and share the concerns and hopes we have for our teens around sex and sexuality. Using Jewish wisdom as our foundation, we hope you will leave feeling more supported in guiding your child toward a healthy and happy young adulthood.
$18 per person in advance; $20 at the door.
Light refreshments will be served.
For more information, please contact Laura Hyman, Moving Traditions Boston Regional Director: lhyman@movingtraditions.org
Presented by Moving Traditions in partnership with Temple Emanuel, Newton.
Registration is now closed.