A Kol Koleinu Teen Feminist Fellowship Project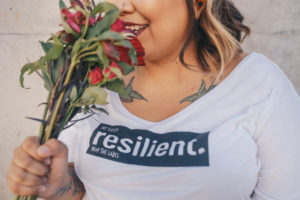 We are creating a video centered around body image of people of all genders. What makes this video special is that it will focus on the healing process that all people experience when struggling with their body image. Given that struggles with body image are especially prevalent today, we want to spread the message of self-love and bridge the gap between the conversation surrounding men and women's body image.
Here are the guidelines, questions, and a background into the project:
We are creating a short video compiled of stories about body image and we want to hear from you! Given the ubiquity of social media, feeling confident in your body can sometimes be all too difficult. Although sometimes it may feel like you are the only one feeling self-conscious, you are not alone. We hope to make this video to give people an opportunity to share their stories regarding body image and in turn, spread the message of self-love. We truly appreciate any and all participation!
-Kol Koleinu fellows, Allie, Ava, and Adina
Get Involved!
Please record a video of yourself answering the following questions about your body image and send it to yourbodyyourimage@gmail.com.
Questions:
How often do you think about your body or feel self-conscious?
What is your relationship with your body and what caused these feelings, either negative or positive?
What has helped you in your journey to becoming happy with your body?
What makes you feel beautiful?
Guidelines:
Film your video horizontally. Make sure you are front-lit and that you're in a quiet space.
Maximum 10 minute submissions
Answer all four questions (if possible)
All ages and genders welcome
This project is led by
Adina Kurzban, Los Angeles, CA
Ava Lifton, Los Angeles, CA
Alexandra Tarkoff, Lafayette, CA
Meet the rest of the 2019-2020 Kol Koleinu Fellows
Learn more about the Kol Koleinu program
Photo by Drop the Label Movement on Unsplash

Categories: Kol Koleinu Project